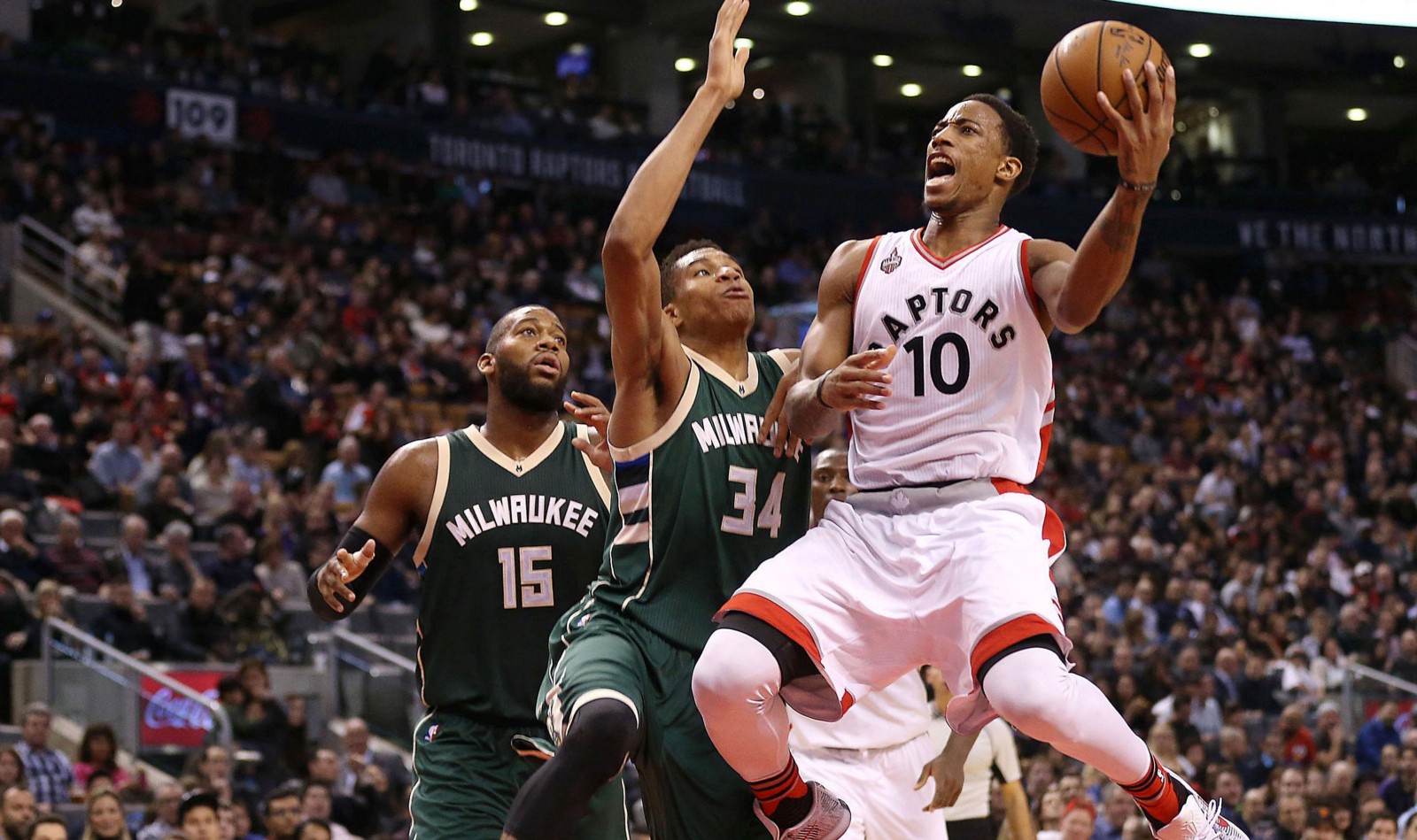 News
Toronto Raptors vs. Milwaukee Bucks NBA Eastern Conference Finals Playoff Predictions
The NBA Eastern Conference Finals Playoff Games have arrived as Pickswise will be handing out daily winning NBA picks starting on Wednesday. With over a decade of combined winning experience, Pickswise is your number one NBA Eastern Conference Finals playoff resource to win. To kick off the Eastern Conference Finals playoff games, the Toronto Raptors vs. Milwaukee Bucks from the Eastern Conference will go toe to toe. Enjoy these free NBA playoff predictions? Give @Pickswise a follow and get a first hand-look on his daily research.
---
Game 1: Raptors vs. Bucks
Line: Bucks -250
Pickswise Expert Picks: Raptors win
These teams arrived here in very different fashions. Milwaukee made relatively quick work of of Boston while Toronto needed every second to eliminate Philadelphia. Still we get the top two teams in the conference (and the NBA, if you go by record). Game ones are always interesting to see if there are any new wrinkles. Milwaukee probably stays with what they are doing as it has worked really well in the playoffs so far. Toronto had success in the last round playing a lot bigger than they did during the season. They needed to against Philly and it will be interesting to see if they see how that works in this series.
I like Toronto's chances as Kawhi Leonard and Pascal Siakam are two players who might be able to slow down Giannis when the Bucks have the ball and make him work when the Raptors do. Milwaukee is a solid favorite in the opener (-250) so there is not a ton of value there. If you are going to go with a money line play take Toronto. Boston took game one remember. I like the Raptors a lot and this might be their best shot to win at the Bucks.
---
Game 2: Raptors vs. Bucks
Line: Bucks -270
Pickswise Expert Picks: Raptors win
The Raptors are going to be kicking themselves coming into game two. At multiple points in the series opener they had big leads only to squander them away. Overall it was an entertaining game and the home/favorite won, so not a shock. I think the thing we learned the most is that this is going to be a series of runs. When the shots are falling teams will build nice leads but every team has cold stretches too. From Toronto's perspective some positives were that they got some production from their bench and Kyle Lowry was awesome. Also, their defense on Giannis was good. Milwaukee got a monster game from Lopez and overall was solid but I don't think they played great. In fact both teams can say they had their moments but hardly a complete game. I like Toronto to bounce back in this spot even though they are on the road. I think they can keep it close and maybe play out the final minutes a little better. That is where the value is. Take Toronto.
---
Game 3: Raptors vs. Bucks
Line: Raptors -125
Pickswise Expert Picks: Raptors win
Toronto is in big trouble. Sure they have lost the first two games (they were dogs in each) but they have also looked overmatched and I am not sure the change is venue is enough to turn the tide. Kawhi Leonard has been the one constant but the rest of the team has really struggled. I think the rule of thumb is that you need at least three players going if you are going to win in the playoffs but the Raps have not had more than 2 in any game in this series.
For Milwaukee, they have been getting steady production from Giannis and filling in around him beautifully. The way the refs are calling the game he can create havoc because it seems like they are loathe to call an offensive fouls, even when he turns his back to a defender. He is finding shooters and the Bucks are killing Toronto on the offensive glass. I have picked Toronto the first two and emotionally I just can't see them getting down 3-0 in the series so I will be backing them again here.