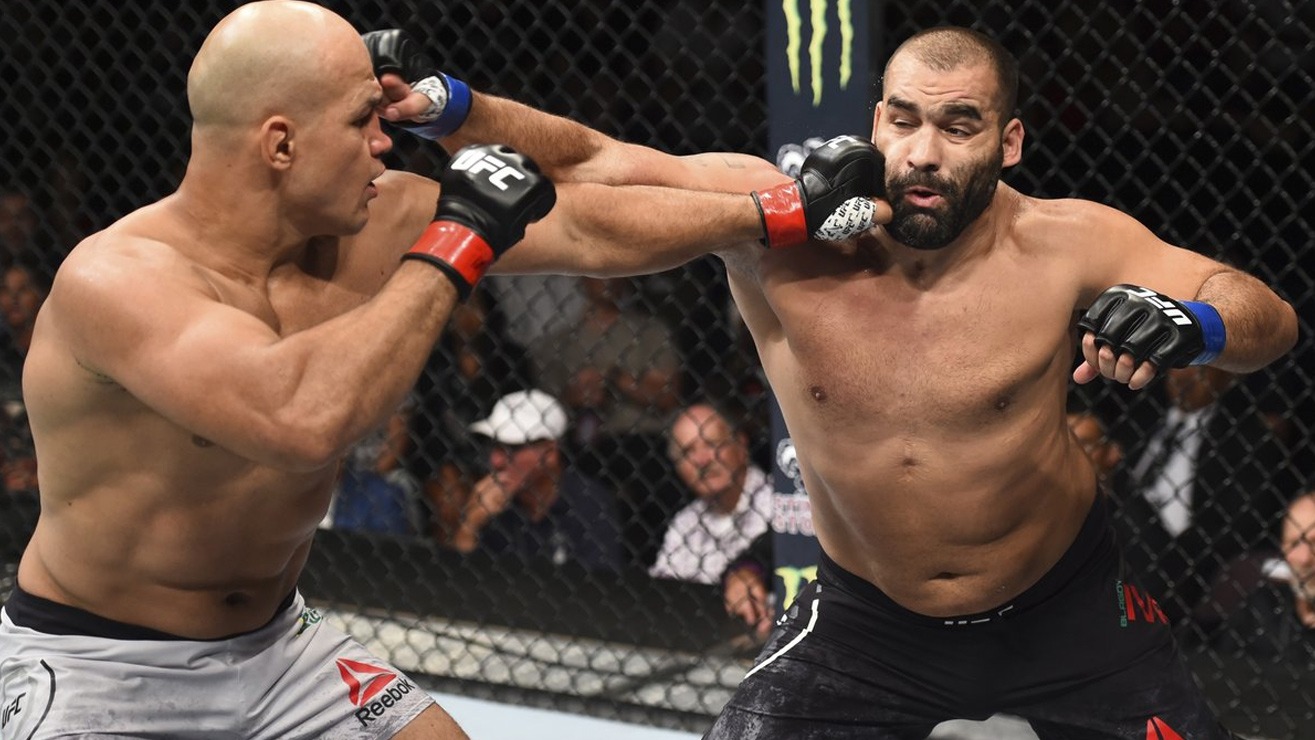 News
UFC 238 Free MMA Picks & Expert Best Bets
UFC 238 is on Saturday night from the Windy City and what a loaded card it is. It features two fights for a belt and from top to bottom this might be the best card of the year. Let's breakdown the main event and what side you need to be on with our UFC 238 Free MMA Picks and Best Bets for Saturday night.
Henry Cejudo (+100) vs. Marlon Moraes (-130)
These are two fighters who seem to be getting better and better with every fight, and it shows with the line being so close. These are two guys who really respect each other and I expect it will get out to a bit of a slow start. Moraes just needs to pace himself and he should be able to damage Cejudo on the feet and that should be the difference in this game. Take Moraes to win this fight, and if you want a little extra value it's worth a look at Moraes winning by knock out.
Valentina Shevchenko (-1500) vs. Jessica Eye (+800)
This is a fight I would stay away from because there really isn't any value. I don't think there is any chance that Eye will win this fight, but I could see her taking it the distance because she can take some punches. Like I said I would stay away but it's a lean to the fight going the distance.
Tony Ferguson (-155) vs. Donald Cerrone (+125)
This is a fight that I really wish was going five rounds because this should be an exciting fight. I very much want to pick Cowboy in this fight, and I probably would if it was going five rounds but in three rounds I think that will hurt him.
Cowboy has gotten off to slow starts, especially in the last fight and that is going to make him need to be perfect in the final two rounds. I think Tony Ferguson will take advantage of that and win this fight via a decision.
Jimmie Rivera (+260) vs. Petr Yan (-340)
This is going to be another very competitive fight and I don't think that the line tells the whole story. Rivera likes to keep fights on the feet and I expect he will try to do that in this one.
He is the better fighter on the feet and I think that will help him have a lot of success in this fight. There is no way you should be getting this good of odds with Rivera and I think that is the angle you need to take.
Back Rivera at +260 to get the job done.
Tai Tuivasa (-140) vs. Blagoy Ivanov (+110)
Tuivasa really only has one path to victory in this fight, by knockout and he is facing Ivanov who has never been knocked out in his career. I think Ivanov will take this fight off the feet and that is going to give him a really big advantage in this one and should be the difference.
As long as he can stay away from the one-punch knockout he should be fine. Back Ivanov to win this fight and I think it will probably go to a decision.