Back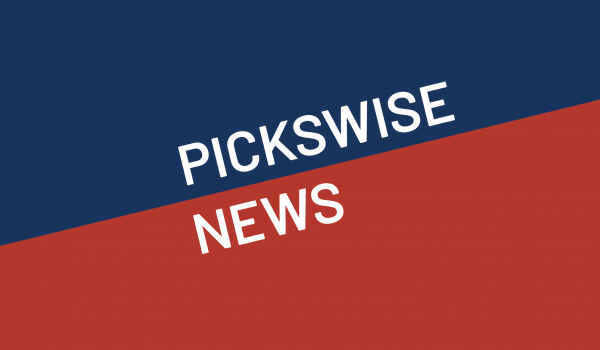 2019 Wimbledon Men's Semifinals Free Tennis Picks & Expert Best Bets
Every member of the "Big 3"—Novak Djokovic, Rafael Nadal, and Roger Federer—is through to the Wimbledon semifinals. They are joined there by Roberto Bautista Agut. We have you covered for the penultimate day of men's action at the All-England Club with our Wimbledon Men's Semifinals Free Tennis Picks!
(2) Roger Federer vs. (3) Rafael Nadal
Not one, not two, not three, not four, not five…not 37, not 38, not 39…. No, Federer and Nadal will be facing each other for the 40th time in their illustrious careers on Friday at Wimbledon. Nadal leads the head-to-head series 24-15 after most recently taking care of Federer 6-3, 6-4, 6-2 in the French Open semis one month ago. There is, however, some good news for Federer. Fourteen of the Swiss' 24 losses have come on clay, and he owns a 13-10 advantage over Nadal in their 23 previous encounters on other surfaces.
Now the question is: will a transition from Nadal's personal playground of Roland Garros to Federer's All-England Club stomping grounds completely turn the tide from a straight-set beatdown issued by the Spaniard to a victory for the 37-year-old? That, of course, would be quite a turnaround. It is true that grass makes a big difference in Federer's favor, but year after year it seems to be playing slower and slower. Even 11 years ago, the last time they faced each other at Wimbledon, Nadal triumphed 6-4, 6-4, 6-7(5), 6-7(8), 9-7 in the final—what many consider to be the greatest match ever played. This should be another good one, but Nadal (just turned 33) remains closer to his prime than his longtime rival and he has been in absolutely ruthless form this fortnight.
Pick: Nadal to win (-130)
(1) Novak Djokovic vs. (23) Roberto Bautista Agut
Don't sleep on the other semifinal. Sure, it's not Federer vs. Nadal; and most matchups between a member of the "Big 3" and someone outside the "Big 3" result in lopsided snooze-fests. But Bautista Agut always comes to play—especially against Djokovic. In fact, the underdog Spaniard is 2-0 at the world No. 1's expense this season (he came back from a set down to win hard-court contests in Doha and Miami). Bautista Agut is also on fire in London, where he was the only man to win every single set he played en route to the quarterfinals. The No. 23 seed finally lost one to Guido Pella on Wednesday, but he still got the job done with little trouble.
Djokovic is in similarly impressive form, having surrendered just one set to Hubert Hurkacz in round two. The Serb is a four-time winner of Wimbledon, including the defending champion, so it is almost impossible to bet against him with anyone other than Federer or Nadal on the other side of the net. He also still leads this head-to-head series 7-3 despite his two recent setbacks against Bautista Agut. Don't go crazy and pick an upset, but this one should be competitive.
Pick: Both players to win a set +120
Futures: Odds to win the title
Novak Djokovic: -165
Rafael Nadal: +315
Roger Federer: +350
Roberto Bautista Agut: +3300
Of the top three players, Nadal navigated the toughest path to the quarterfinals. He beat extremely dangerous big hitters in Nick Kyrgios and Sam Querrey, winning the best match of the tournament against Kyrgios (round two) before erasing Querrey 7-5, 6-2, 6-2 (quarterfinals). Both Spaniards are intriguing plays with Nadal at +315 and Bautista Agut at +3300.
Best value: Nadal +315
Worth a small bet: Bautista Agut +3300
Last updated: Thu 11th July 2019