NBA
Back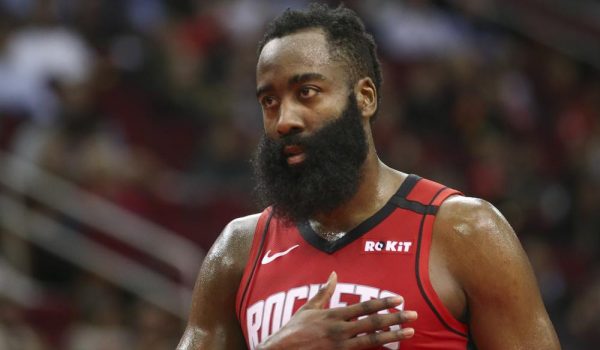 Free NBA Expert DFS Cash Game Lineup Advice February 24
The new NBA week starts with an eight-game slate tonight in DFS. Four teams have team totals of over 120 points in the Bucks, Mavericks, Rockets, and Clippers, with Milwaukee having the highest on the slate at 128.75 points. There are also a few options that we can use that will open up salary relief so that we can fit the higher-priced players into our lineups. I will give you my top expensive player (more than $8,500), the top mid-level player ($6,000-$8,500), and the top cash-saving option (less than $6,000) that I will be using in my cash game lineups on FanDuel and DraftKings. Let's begin by taking a look at my top expensive play for today.
James Harden Top Play on the Board
The Houston Rockets have the 3rd highest team total tonight at 121.75 points when they go up against the New York Knicks. The Knicks have been a below-average team defensively in the NBA, allowing an average of 111.63 points per game. I look for Harden to have one of his best games of the season tonight against the Knicks, which makes him my top play for tonight.
Rudy Gobert Top Value at Center
I look for Rudy Gobert to be an under-the-radar play tonight in DFS as the majority of DFS players will be going with some of the more prominent names. The Utah Jazz have the 6th highest team total on the slate at 116.25 points. The Suns have been near the league average in terms of points allowed per game at 113.54 points and have been average in points allowed to the center position. However, I still look at Gobert as having one of the highest floors on tonight's NBA DFS slate.
Mike Conley Solid Cash-Saving Option
I love the Utah Jazz's team total tonight as well as the over in this game. The over is one of our NBA Picks tonight. I look for the game to be one of the faster-paced games tonight. The Suns are a below-average team defensively, as noted before. They are also allowing the 4th most fantasy points to opposing guards this season. Conley is coming off a 30-point fantasy performance on FanDuel. I look for him to replicate that tonight against the Suns.
Last updated: Mon 24th February 2020