NASCAR
Back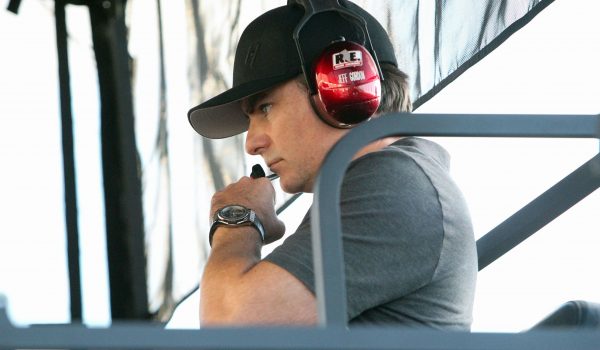 Jeff Gordon returns to racing, iRacing that is
As the eNASCAR Pro Series prepares to take on the high banks of the virtual Talladega Superspeedway, a few new faces will try their hands in the iRacing world. One of those drivers is Aric Almirola who makes his first start in the series, at a track one of his two career cup series wins came at. This series has also proven to be a platform where legends of NASCAR, even if retired or semi-retired from the real thing, can still make an impact.
NASCAR Hall of Famer makes an impact
That Hall of Famer is none other than Bobby Labonte.  Who made his return behind the wheel of a Joe Gibbs Racing car when the eNASCAR Series began at the virtual Homestead-Miami Speedway. Labonte has piloted Martin Truex Jr's #19 car in each of the races thus far. That paid off at the last race, as Bobby was able to win the last chance qualifier to make the field at Richmond. His finishes thus far have been an 18th at Homestead, 13th at Texas, 13th at Bristol, and added yet another solid 14th-place finish at Richmond. Consistency can be the term said for Bobby Labonte thus far.
Dale Earnhardt Jr. the iRacing Star
iRacing has proven to be a strong platform for Dale Earnhardt Jr, and he is showing why he should never be counted out when he steps behind the wheel. His runner-up finish in the inaugural event back in March showed he could get the job done in the virtual world. Dale followed that up with a 6th at Texas, a 22nd a Bristol, and an 8th-place finish at Richmond. Now he could have a real shot at a track synonymous with the Earnhardt name.
A must-see debut
Bobby Labonte won't be the only NASCAR Hall of Famer in the field on Sunday. Yes, you heard it right, Hall of Famer Jeff Gordon will be making his return to racing. Virtual Racing that is, as Gordon is set to make his eNASCAR Pro Series debut. No place more perfect than the track he won at six times in his illustrious career. What number will he be driving? Gordon's former car the #24 is currently piloted by William Byron, who enters Sunday with back-to-back wins in the series? Could he make it three, or could someone like Gordon, Earnhardt Jr, or even Brad Keselowski surprise everyone?
Last updated: Thu 23rd April 2020