MLB
Back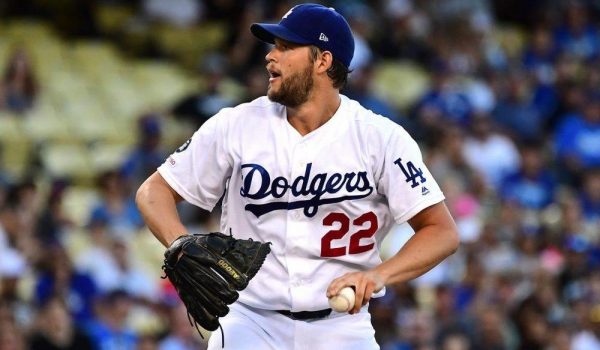 MLB betting: Three prop bets for the shortened season
Baseball is finally almost back, and oddsmakers are out with a slew of interesting prop bets for the 2020 season. In addition to regular staples like win totals and World Series futures, bettors also have the opportunity to wager on things related to the unconventional 60-game season that MLB has in place. With the short season, variance will be high, and there are plenty of edges to exploit. Today we'll be taking a look at three bets that make a lot of sense:
Any team to win 45 or more games +1800
You can get 18/1 for any team to go 45-15 or better at Draftkings. While I like some of the long-shot underdogs due to expected variance, that variance cuts both ways, and one or more teams could absolutely dominate. The Dodgers are massive favorites in the NL West, and they could very easily do it. In fact they already had a 43-17 stretch just last year, and in 2017 they had a stretch where they went 51-9. Due to the modified schedule most of their games will be against fellow NL West teams, and none of the Diamondbacks, Padres, Rockies, or Giants are serious contenders. Los Angeles could easily blow through their schedule, and it wouldn't surprise me at all if they topped 45 wins. Only one team has to do it league-wide, and the Red Sox and Indians both had 60-game stretches with at least 45 wins just within the past three seasons. This is one of my favorite prop bets for any sport.
Most strikeouts by any player – Over 105.5
This prop is being offered at Fanduel. A 60-game season means there will be 37 percent of a regular season. Gerrit Cole led the league with 326 strikeouts last year, and if you multiply that by .37 you get 120.6, which would cover this number with ease. Due to the shortened season, teams will be less concerned about pitch counts and should let starters go deeper into games. Each year we see guys get pulled by their managers consistently due to concerns over fatigue, and that shouldn't be an issue in 2020. Batters also didn't have spring training and haven't swung in a live game for nine months, so there could be some really poor hitting performances early on as they struggle to catch up. Assuming Cole starts 12 games like he should on paper, he should cross 105 with ease.
Joey Gallo to hit at least 20 home runs +425
Getting +425 at Draftkings on this prop is a steal. Gallo is arguably the league's best power hitter, and he should still only be getting better at the age of 26. He had 20 home runs in just his first *56* games last year, so it seems a bit absurd that the odds would be this steep for him to do the same thing again in 2020.
For daily MLB predictions for the 2020 season make sure you bookmark our MLB picks homepage.
Last updated: Wed 22nd July 2020