Back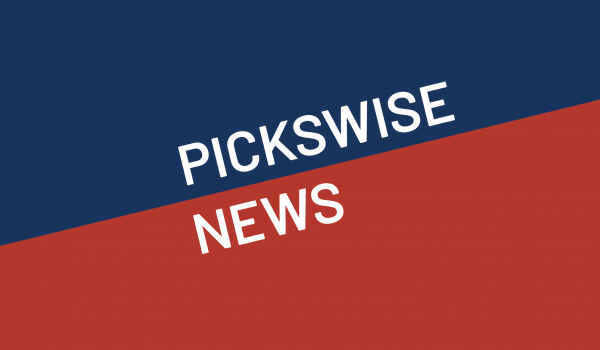 MLS Free Soccer Picks & Expert Best Bets For 6/1/19 Late Games
It's a busy Saturday all across the MLS with nine games taking place. Let's breakdown the last five games to see what side you need to be on to make some money.
Seattle Sounders @ FC Dallas
Let me start off this preview by saying this is my least favorite game of the day because Seattle has had their issues on the road this season.
That being said I am not trusting a team that's last win came seven starts ago. Back the Sounders in this game as a value play, but I would stay away.
San Jose Earthquakes @ DC United
DC United got out to a quick start to the season but have really fallen back to earth as of late. Over their last four games they have three draws and a loss and on Wednesday they gave up three goals to Chicago Fire and I think that will stick into their head in this game.
San Jose has two wins in a row including a win in their last game on the road against Toronto FC. Take the 0.5 goals with the Earthquake and run to the window to print the ticket.
FC Cincinnati @ Colorado Rapids
If you want to watch two squads who have had really bad years make sure you tune into this game. As bad as the Colorado Rapids have been they have gotten at least a point in each of the last three games and two of the games ended in wins.
FC Cincinnati has only one point in their last nine games and with the way they struggle to score goals, I don't trust them in this game. Just two games ago they gave up five goals to Orlando City.
Back the Rapids to get the job done on the money line.
Sporting KC @ Houston Dynamo
This year for Sporting KC has been a disaster but it still feels like a team that at some point will jump out of their funk and make another run for the playoffs.
Two games ago they beat the Seattle Sounders in a game that saw five total goals scored but in their last game they went back to the old ways losing 2-0.
Houston comes into this game off a loss but they have been really strong at home. Five of his last six home games have ended in wins with the only other game being a draw.
Don't overthink this one, back the Dynamo on the money line.
LAFC @ Portland Timbers
The day is finally here for the Portland Timbers to get a home game after playing their first 12 games on the road. The bad news for them is they start off against LAFC who have ten wins in 15 games so far this year. LAFC has an elite offense and are coming off a game where they scored four goals.
I think that offense will be the difference in this game and LAFC will have no issue in this game. They are going to ruin the first home game for the Timbers and win this game on the money line.
Last updated: Fri 31st May 2019