2020 Tokyo Olympics Tennis Men's Singles Predictions
2020 Tokyo Olympics Tennis Men's Singles Predictions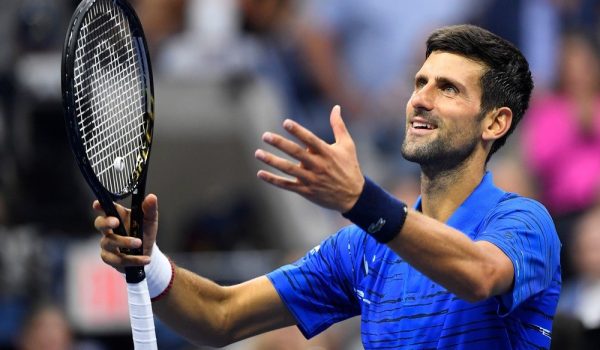 Sun 8/1 5:00 ET
2020 Tokyo Olympics Tennis Men's Futures
Tokyo
Pickswise's Expert Predictions & Analysis
Winner Prediction
Novak Djokovic
See Full Sportsbook Review >
Read Review >
VA, NJ, CO, IL, IN, PA, WV, IA, TN, MI
-140
$1,000
See Full Sportsbook Review >
Read Review >
VA, NJ, CO, IL, IN, PA, WV, IA, TN, MI
-140
$1,000
Winner Prediction
Andrey Rublev
See Full Sportsbook Review >
Read Review >
VA, NJ, CO, IL, IN, PA, WV, IA, TN, MI
+1100
$1,000
See Full Sportsbook Review >
Read Review >
VA, NJ, CO, IL, IN, PA, WV, IA, TN, MI
+1100
$1,000
Winner Prediction
Novak Djokovic is a solid bet at -140 and would arguably be playable around -160 or so. The world No. 1 just took care of business at Wimbledon after beginning the tournament at minus money. He is simply dominant right now, to the extent that he is still in contention for the calendar-year Golden Slam (winning all four Grand Slams and the Olympics). Djokovic has already lifted trophies at the Australian Open, French Open, and Wimbledon. The Serb had a few tough matches in Melbourne and Paris, but he pretty much made a mockery of the All-England Club proceedings.
Djokovic was one of the first tennis players to contract Covid-19 last summer and chances are good he won't get it again. It's hard to see him being ousted from this tournament fair and square by any opponent.
Winner Prediction
If you do want to look at an underdog, I would wait until the draw comes out on Thursday and take a gamble on someone who is on the opposite side of the bracket from Djokovic. The odds on Daniil Medvedev, Stefanos Tsitsipas, and Alexander Zverev are probably too small, but Andrey Rublev at +1100 or Felix Auger-Aliassime at +2500 would be intriguing if they avoid Djokovic in the draw.