2022 Academy Awards: Predictions and best bets for this year's Oscars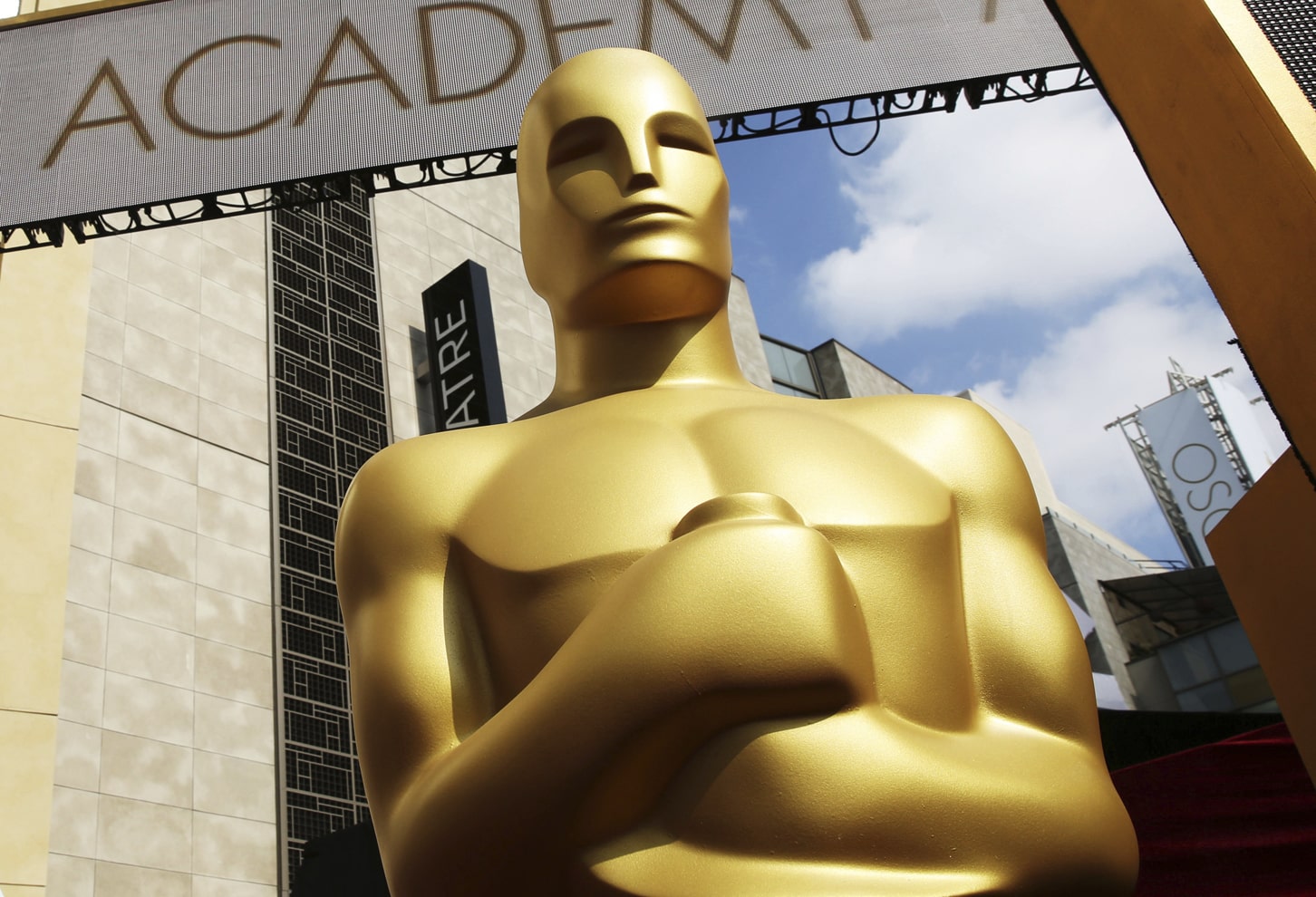 The 94th Academy Awards will take place on March 27, 2022, at the Dolby Theater in Hollywood, Los Angeles. But who will hosts Amy Schumer, Wanda Sykes and Regina Hall be congratulating?
Sadly, some of the excitement about this year's Oscars, in terms of the betting markets on who will win the awards at least, has been dampened by a list of nominations that saw some highly-touted contenders not even make it to the shortlists.
DraftKings Sportsbook has odds on 4 of the biggest awards, including the all-important Best Picture, but 3 of the favorites have extremely low odds. Nonetheless, let's take a look at the odds and see which of this year's top movies and famous performers will be celebrating this year.
March 25 update: With the ceremony rapidly approaching, we have updated this article to look at the recent market moves and consider the latest odds!
2022 Academy Awards Best Picture preview
The 'shortlist' for Best Picture runs into double figures this year, with 10 movies in the running, but, according to sportsbooks, Netflix Western 'The Power of the Dog' is going to be hard to stop.
The drama starring Benedict Cumberbatch and Kirsten Dunst was available at -110 odds when the nominations were announced, but has only got shorter since and is now on offer at -175 with DraftKings. Worth a wager at the initial price, it seems likely to win, having gained the most nominations of any movie with 12, including all the categories you would want to see a Best Picture contender in. But at the current odds, there's no incentive to get involved now.
Alternatives include 'Belfast', a heartwarming drama directed by Kenneth Branagh, and there is precedent for a slow-paced Netflix film to get beaten by something a little more entertaining, such as when 'Green Book' beat hot favorite 'Roma' in 2018,  but odds of +250 for Belfast are no more than fair. If there is to be an upset, 'West Side Story' (+600) certainly fits the bill of something more entertaining, and was wonderfully produced by Steven Spielberg. It looked like sci-fi epic 'Dune' had a real shot too, getting 10 nominations overall, but the shocking omission of Denis Villeneuve from the Best Director list has to count against its Best Picture hopes.
For a real outsider to root for, 'CODA' is a heartwarming longshot at 20/1, but the overall spread of nominations doesn't suggest it has enough support to cause a shock. The Power of the Dog looks likely to win, but the current odds are best left alone.
March 25 update: Well, well, well. That comment above about CODA being an outsider to root for proved to be well-founded as its odds have now crashed down to +100. The Power of the Dog is still favorite at -115 with DraftKings Sportbook, but we could yet see a reprise of the situation 3 years ago, when long-time favorite Roma, a dry Netflix movie was overhauled late in the day by the more accessible Green Book. CODA could yet supply the sort of plot twist Hollywood loves, even though the big odds worth taking have now gone!
2022 Academy Awards Best Director preview
The Power of the Dog director Jane Campion had not directed a feature since 2009, but she is -750 odds with DraftKings to take the Best Director award. Coming back from that interval with such a well-received movie is certainly a tremendous feat. Spielberg and Branagh, are seen as the best alternatives, although both are at a respectable distance in the market at +900.
The real wild card in this category is Japanese director Ryusuke Hamuguchi for 'Drive My Car', which got 4 nominations and is the first Japanese film ever nominated for Best Picture. A small stake on Hamuguchi at +1600 could at least be a more fun ticket to hold than one on Campion at -750.
March 25 update: The -750 ticket on Campion might not have been fun, but it still looks likely to cash and she is now -3500 odds at DraftKings, with none of her rivals better than +1400.
2022 Academy Awards Best Actor preview
This category has another hot favorite, Will Smith is -300 odds for his performance in 'King Richard', playing the most famous father in tennis, Richard Williams. I really enjoyed King Richard as a fun movie, but I had to admit that I didn't think I was watching an Oscar-winning performance at the time. There are a lot of laughs with Smith's laser-focused tennis dad, but it's not the type of role that usually lands this honor. We can't back Smith at these odds, anyway.
The dull but sensible option would be to take +300 on second favorite Cumberbatch, but my problem with that is that I don't even consider his portrayal of Phil Burbank as the British actor's best performance of the year — he was brilliant in spy drama 'The Courier' and gave a much more worthy performance in 'The Electrical Life of Louis Wain'.
Andrew Garfield's musical performance in 'tick…tick…BOOM!' will have its supporters but isn't a typical winner either. In summary, back Cumberbatch if you think there could be a landslide for The Power of the Dog, or just enjoy the show if Smith wins.
March 25 update: Smith has got this in his pocket according to the oddsmakers, and is now -800, with Cumberbatch at +450.
2022 Academy Awards Best Actress preview and Best Bet: Nicole Kidman (+120)
The Best Actress category is the one that has already seen the most controversy and now has the most open betting market. The shortlist was notable for a pair of worthy singer-actresses being snubbed — Lady Gaga had been nominated by every other major ceremony for her for powerhouse role as Patrizia Reggiani in 'The House Of Gucci', and had the 2nd-shortest odds at around +250, but wasn't even nominated. Jennifer Hudson, brilliant as Aretha Franklin in 'Respect', was similarly not on the shortlist.
The surprise inclusion was Kristen Stewart for playing Princess Diana — and playing British royalty is often a fast track to the winners' list for this category (think Olivia Colman and Helen Mirren) — but the movie 'Spencer' got a poor reception generally and +200 looks very unattractive now. The favorite is Nicole Kidman at +120 for playing Lucille Ball in 'Being The Ricardos.' It's not a sensational performance, but it might be good enough to win in this weak year.
The most deserving winner here would arguably be Penelope Cruz, who is tremendous in 'Parallel Mothers'. She has the biggest odds of the 5 nominees but DraftKings offering just 14/1 shows no one can really be ruled out in this category.
There is momentum behind Colman winning again for 'The Lost Daughter', but she was arguably outshone by Jessie Buckley (nominated for Best Supporting Actress).
Let's have an interest in this market with Kidman — the Academy loves movies about making movies and television, but don't shy away from a small stake on Cruz too.
March 25 update: We should have been bolder on the outsider we mentioned here too! Cruz is the big mover in the market and now just +350 and, as we said previously, would be a worthy winner. Kidman has drifted right out to +450, with Jessica Chastain now favorite at -140 for her performance in 'The Eyes of Tammy Faye', but if you're coming into the market fresh, a bet on Cruz to swoop through to win would be the best one to have.
Pickswise is the home of free sports picks, news, and best bets. Check out our expert NFL picks, NCAAF picks, NHL picks, NBA picks, NCAAB picks, and Soccer picks for the latest game picks.