NFL
Back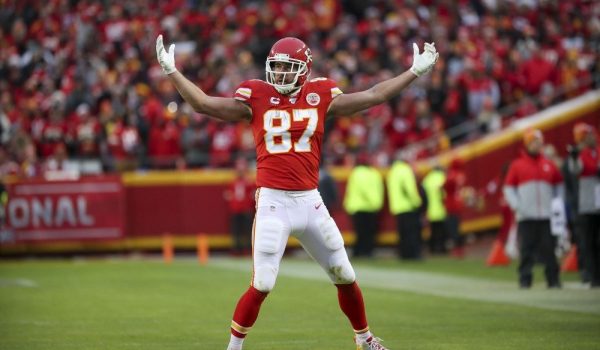 DraftKings DFS Cash Game Plays for Championship Sunday
As we enter Championship Sunday in the NFL, this will be the final week that we can use full rosters in DFS on DraftKings. We've had a successful season, and we will look to continue to add the profits this week in the NFL! This article, paired with the must-start fantasy players article, will help to get your lineups above the pay line on DraftKings. We will be looking at the top value at running back and wide receiver, as well as the top tight end, for this week's cash games. Let's start by looking at the top value at the running back position.
Raheem Mostert has Huge Game against Packers
The 49ers are one of the top rushing teams in the NFL this season. They enter this game, averaging 146.53 rushing yards per game, which is the 3rd most in the NFL. Meanwhile, the Packers are allowing the 10th most with 119.47 yards per game and the 9th most yards per rush. Mostert left last week's game against the Vikings. However, I look for him to be a crucial part for the 49ers on offense, and given his price; he will return massive value this week.
A.J. Brown Get by the Chiefs Secondary for a Score
The Tennessee Titans are going to have to pass the ball more in this game than they have in their previous two playoff games this season. A.J. Brown has been the best receiver this season for the Titans as he finished the regular season with 52 receptions on 84 targets for 1,051 yards and eight touchdowns. With the line in this game being seven points, I look for the Titans to look to beat the Chiefs with more than Derrick Henry, and Brown should be one of the primary beneficiaries.
Travis Kelce Comes Up Huge on DraftKings
Last week Travis Kelce had a monster game against the Houston Texans. This week I recommend playing both Kittle and Kelce as I expect both to have monster games. However, I like Kelce a little more than Kittle on DraftKings. The secondary for the Titans has not been great this season as they are allowing the 7th most passing yards with 257.2 yards. I look for Kelce to once again be a significant fantasy point producer this week in DFS.
Last updated: Sat 18th January 2020