NFL
Back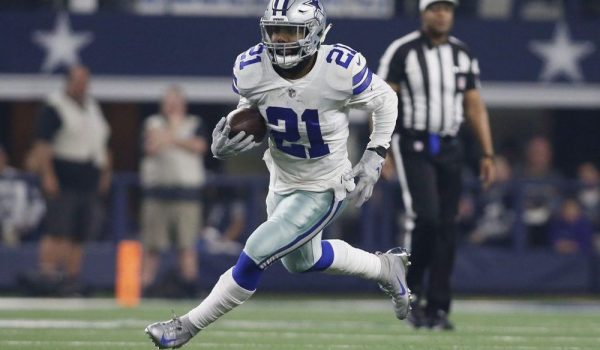 FanDuel NFL Week 17 Cash Game Plays
As we close out the regular season in DFS on FanDuel, we will look to be profitable heading into the NFL playoffs. There are essentially three weeks left of the NFL DFS season, including this week's slate to build upon our profits and to close out on a solid season on FanDuel. There are a few cash game plays like I love to pair with the players from our must-start players article that will help us have a profitable week on FanDuel. We will look at the top running back, wide receiver and tight end for Week 17's main slate for DFS on FanDuel.
Ezekiel Elliott Ends Season on a High Note on FanDuel
This year hasn't been a season we are used to seeing from Elliott. Ezekiel Elliott was considered to be one of the "Big Four" heading into the season as the Cowboys have a lot of talent on offense. However, injuries have held the Cowboys back this season as well as poor play calling. This week the Cowboys will be going up against the Redskins in a game that they are 11-point favorites. Washington enters this game, allowing the 4th most rushing yards and the 8th most yards per attempt in the NFL this season. Dallas is still alive for a playoff spot, and with Dak Prescott still battling a shoulder injury, I look for the Cowboys to use Zeke more in this game.
A.J. Brown Continues Impressive Rookie Season Against Texans
A.J. Brown has had one of the more impressive seasons for a rookie at the wide receiver position. Brown enters this game as the receiving leader for the Titans with 48 receptions for 927 yards and seven touchdowns. The Tennessee Titans will clinch a playoff spot with a win against the Houston Texans on Sunday. Houston enters this game, allowing the 3rd most passing yards per game and the 9th most yards per attempt. The Texans are suspect to big plays down the field, and Brown is one of the best at getting downfield this season in the NFL. I look for Brown to have a massive game against the Texans.
Tyler Higbee Goes Above 100 Yards for the 5th Straight Week
Tyler Higbee is emerging as one of the top tight ends in the NFL this season. Over the previous four weeks, Higbee has been targeted a total of 44 times with 35 receptions for 438 yards and one touchdown. Higbee's breakout started in week 13 against the Arizona Cardinals, who have been one of the worst defenses at covering the tight end, this week the Rams close out the season against the Cardinals. Arizona enters this game, allowing the 2nd most passing yards per game in the NFL with 279.93. I look for Higbee to extend the 100-yard games to five with another monster game against the Cardinals in week 17.
Last updated: Thu 26th December 2019