Back
Pickswise Week 3 NHL Power Rankings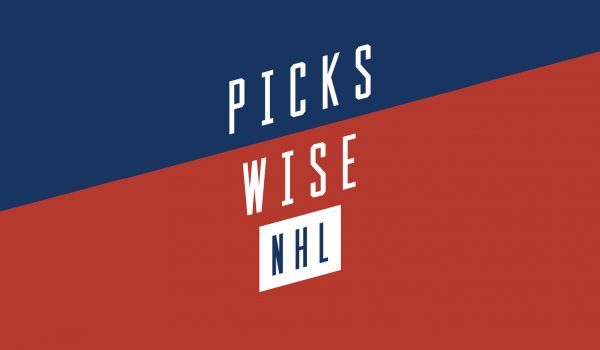 7:29AM
Thu 25th October 2018
7:29AM
Thu 25th October 2018
It's time for Pickswise's week three NHL power rankings. The contenders seem to be pulling away from the pretenders and there are some big movers in this week's ranking.
1. Nashville Predators (Last week: 2)
The Predators are a nightmare for opposing teams having lost only one game so far this year. The defense is only allowing two goals per game and this looks to be sustainable.
2. Tampa Bay Lightning (LW:5)
This offense is on a roll averaging four points per game and broke a franchise record for shots in a period on the second night of a back to back.
This team is on a roll right now, and they have made it clear they are on a mission this year.
3. Toronto Maple Leafs (LW:1)
The Maple Leafs have a good offense, but their defense isn't good and when the offense falls off this team has a hard time manufacturing wins.
This is still one of the best teams in the NHL, the question is just how long can they keep it up.
4. Colorado Avalanche (LW:9)
Nathan MacKinnon is an early MVP candidate and he has this team on his back right now.
5. New Jersey Devils (LW:3)
The Devils lean on their defense for success, but the offense has gotten off to a slow start. They are winning games right now so it's okay but can they keep winning like this?
6. Anaheim Ducks (LW:7)
The Ducks are banged up but have still played okay. They have lost two games in a row but as long as the offense plays okay this team can have success.
7. Winnipeg Jets (LW:11)
The Jets have won three games in a row and have scored at least four goals in each of the games. That is going to be the key to their success this year.
8. Pittsburgh Penguins (LW:14)
Penguins might be overvalued just because of their name but they are playing better the last week. It is concerning how bad their defense has been early this season.
9. Montreal Canadiens (LW:12)
The Canadiens have four wins this season, and the offense has been really good. This team isn't built to be a great offensive team though, so the question is how long can they keep it up?
10. Chicago Blackhawks (LW:10)
The Blackhawks have the offense to win, but the defense and goaltending have left a lot to be desired early this season.
11. Carolina Hurricanes (LW:6)
The Carolina Hurricanes got off to a fast start to the season but it appears they have fallen back to what most expected, a middle of the pack team.
12. Boston Bruins (LW:4)
Jaroslav Halak has bailed them out this year in goal but he isn't even the number one and this team is going to give Tuukka Rask as many chances as they can. He needs to improve.
13. Ottawa Senators (LW:28)
The Senators were expected to be one of the worst teams in the league coming into the season. They have nine points already but can it last is the big question.
14. Calgary Flames (LW:16)
Johnny Gaudreau is off to a flying start and looks like a team that can compete this year.
15. Minnesota Wild (LW:23)
The Wild's offense is stepping up, and if the season ended today they would be in the playoffs, something that couldn't be said last week.
16. Washington Capitals (LW:8)
The Capitals offense is flying, but the team's defense has been off to a terrible start. If they want to get back near the top the defense needs to step up.
17. San Jose Sharks (LW:19)
The Sharks have beaten two bad teams in the last two games and maybe that will give them the confidence they need to turn their season around.
18. Columbus Blue Jackets (LW:18)
The Blue Jackets offense is starting to click and they look to be ready to go on a little run.
19. Edmonton Oilers (LW:26)
The Oilers got off to a terrible start, but they are playing better the last few games. Now can they keep that up?
20. Vancouver Canucks (LW:17)
The Canucks got off to a good start but they just don't have the talent this year to compete.
21. Vegas Golden Knights (LW:27)
The Golden Knights just have too much talent to be this bad.
22. Buffalo Sabres (LW:15)
The Sabres have fallen back to earth a bit, but they still look like a team that won't finish in last place.
23. Philadelphia Flyers (LW:22)
The goaltending is holding back this team, something that has been the case the last few years for the Flyers.
24. New York Islanders (LW:20)
The Islanders are one of the teams that can't seem to be figured out. They are inconsistent and it will probably be the team that moves a lot in the rankings this year.
25. Dallas Stars (LW:13)
The Stars offense is good but it hasn't seemed to matter with the goaltending being terrible.
26. St. Louis Blues (LW:24)
The Blues have a lot of talent, but it hasn't resulted in a lot of wins.
27. New York Rangers (LW:28)
The Rangers are in a full-blown rebuild and what they have done with the players on their roster has to be considered impressive.
28. Los Angeles Kings (LW:21)
The Kings aren't great on offense defense or the powerplay. That isn't a plan to have much success.
29. Arizona Coyotes (LW:30)
When you can't score you can't win and it's holding the Coyotes back.
30. Florida Panthers (LW:25)
The Panthers had high hopes for the season but a Roberto Luongo injury really threw the team off.
31. Detriot Red Wings (LW:31)
The Red Wings finally have one win on the season, it's improvement!
Last updated: Thu 25th October 2018