Back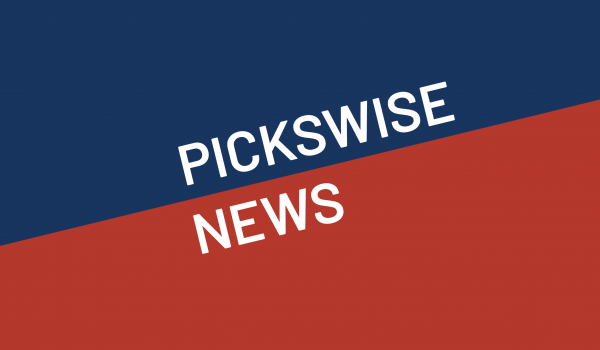 Sacramento Kings 2019-20 Betting Predictions, Odds and Expert Best Bets
Best Bet – Sacramento Kings under 37.5 wins (-110)
Worst Bet – Kings to make playoffs (+250)
The Sacramento Kings had an up and down 2018 season. They got off to a hot start and showed some promise, but they ended up fading hard in the second half of the season. Still, they easily surpassed expectations for the season so it was hard not to view it as a success.
Management clearly disagreed with that assessment, as they opted to fire coach Dave Joerger after the season. Joerger is a pretty highly regarded coach, but he often butted heads with the front office and ultimately lost that power struggle. To replace him they swooped up Luke Walton, who had just been fired by their Pacific Division rival the Los Angeles Lakers. Walton will be inheriting a young team, albeit one that made major strides last season.
Front office head Vlade Divac appeared to be losing power for a while, but now he's consolidated it and is more powerful than ever. The Kings were in contention for the eight seed last year, but they'll face a much more difficult road to the playoffs in 2019. The Western Conference was already loaded, and then it added a ton of talent this offseason. Almost every team in the conference is going to try to be competitive this season, meaning it'll be a lot harder for a team like the Kings to stand out.
That being said, Sacramento did make some moves of their own. Most of their signings were more under the radar, but that doesn't mean they didn't get any solid players. They added center Dewayne Dedmon on a pretty large three-year deal, signed point guard Cory Joseph, and added veteran wing Trevor Ariza. They committed significant resources to all three, which could blow up in their faces if they don't work out. Walton has a lot to prove, and it'll be very interesting to see what he does with this group if nothing else.
Sacramento Kings Win Total: Under 37.5 Wins
The Kings went over their number last season, but they'll have a more difficult time cashing the over in 2019. The Kings mostly stood pat, while the teams around them in the West made major moves. As of right now the Grizzlies are the only team in the conference entering a full-blown rebuild, and everybody else should be competitive at the least. For the over to cash here, the Kings would have to go 38-44 or better. They only won 39 games last season, and they didn't really do much to get better.
They gave $12 million+ each to Dedmon, Joseph, and Ariza, and they probably overpaid for all three. None of those guys are game-changers, and Ariza is 34 now. Buddy Hield took a major step forward last season, and the Kings still weren't very good even with Hield and De'Aaron Fox forming a solid young backcourt. Even if they take another step forward, which is far from guaranteed, the team won't necessarily be better. The schedule will be a lot tougher, and I don't think they have enough shooting to hang with the league's better teams.
I'm taking the under here. 
Odds to make the playoffs: Yes +250, No -300
The odds here just aren't steep enough to get excited about. The Kings finished nine games back of the eight seed last year, and now the playoff picture will be even more crowded this time around. Sacramento didn't come particularly close in 2018, and there's no reason to think they'll be more than nine games better in 2019. Teams like the Suns, Mavericks, and Pelicans should all be a lot better than they were last year, and the Lakers will almost certainly be making the playoffs after missing out on the postseason last year.
Los Angeles will likely take the place of the Thunder, and I don't see Sacramento leaping over any of last year's other playoff teams.
The Kings are very unlikely to make the postseason in Walton's first year at the helm, so I'd consider laying the -300 here or just passing entirely.
Odds to win Pacific Division: +5000
Understandably, the Kings are huge underdogs in the division. The Clippers are the favorites, and the Lakers are a close second. No matter how good Fox and Hield are, they don't stand a chance against Kawhi Leonard and Paul George or LeBron James and Anthony Davis. This division has three real contenders, and then the Kings and Suns way in the back.
The two Los Angeles teams aren't the only ones standing in Sacramento's way. The Warriors are still in the division as well, and I don't think they'll take as big of a step back as people seem to be expecting. They still have Stephen Curry and Draymond Green, and Klay Thompson will be back midway through the season. They also added D'Angelo Russell this offseason, giving them a fourth All-Star again. You can't count them out, and their experience and chemistry will give them a huge advantage here.
The Kings have some nice young talent, but they're still years away from winning a Pacific Division title, and that's probably being generous. It would be an absolute miracle if Walton was able to pull this off.     
Odds to win the Western Conference: +8000
These odds are high, but don't get suckered into making this bet. The conference is going to be dominated by a few super-teams next year, and nobody else actually has a chance at emerging. It's fun to think about, but one of the top handful of contenders is almost certainly going to win the West.
The Kings aren't even going to make the playoffs. If they somehow did, they'd likely get pummeled in the first round by one of the aforementioned super-teams. There's simply no way the Kings rattle off three straight series wins come playoff time. 
Odds to win the NBA Championship: +12500
Same story here. The amount of things that would need to break the Kings' way is too long to list here.
Don't throw your money away, the sportsbooks want you to place this bet. 
Last updated: Fri 30th August 2019