Back
Top 5 Bold Predictions For Week 7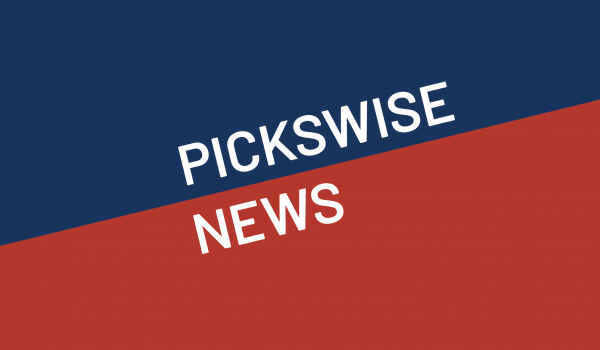 4:13PM
Thu 18th October 2018
4:13PM
Thu 18th October 2018
Week 7 of the NFL season is finally here so let's check out five bold predictions of how this weekend will play out.
Vikings offense goes wild
The Minnesota Vikings offense has been explosive this season and right now are averaging a little over 390 yards per game. They are going up against a New York Jets squad who's defense has been non-existent most of the season.
They gave up 503 yards to a Blake Bortles led offense in week four and there is no doubt Kirk Cousins is a better quarterback. I like the Vikings to shatter that 503-yard mark and finish somewhere close to the 520 or 530-yard mark.
Giants/Falcons Combine for over 80 points
The New York Giants and Atlanta Falcons face off on Monday night football and I look for this game to go over the 80 point total.
The Atlanta Falcons secondary has been banged up all season and that has led to opposing teams to average almost 300 yards per game against them.
Eli Manning has a lot of pressure on him but this is going to be the game where he finally starts to hit the deep ball and the Giants offense is going to flourish.
Everyone knows the Falcons have a good offense and it will be the Ryan vs Manning shootout. Falcons win 44-41.
Alvin Kamara is held under 8 fantasy points (non ppr)
With Mark Ingram back from suspension it has meant a big loss in production for Alvin Kamara and I think that drop off will continue in this game.
Against the Redskins Kamara finished with six rushing attempts for 24 yards and also had three receptions for 15 yards.
Ingram stole a lot of his production and Kamara won't be getting the goal line touches anymore either. In non-ppr formats I think Kamara will finish with under eight fantasy points.
Blake Bortles has his worst game of the season
Last weekend against the Dallas Cowboys Blake Bortles threw for 149 yards, one touchdown and one interception and statistically that was his worst game of the season.
This weekend he gets a matchup against the Houston Texans and I think that he will finish with an even worse week. The Texans pass rush has stepped up in the last few weeks and I see a lot of happy feet for Bortles in this one.
Look for Bortles to throw right around 130 yards and have a couple of interceptions. Sorry Jaguars fans this downward spiral doesn't end this weekend.
We see the true Bears defense this weekend (and it isn't good)
The talk to start the season has been about how good the Chicago Bears defense is but with Tom Brady coming into town this weekend, I really think they are going to struggle.
Tom Brady is a mastermind at picking apart great and elite defense and I think that will happen again. The gameplan will be a lot of quick passes and Sony Michel will have another big week.
Look for the Patriots to have no issue covering this spread.
Last updated: Thu 18th October 2018