2021-22 College Basketball season futures predictions, odds and best bets: Find out our expert's +7000 longshot pick!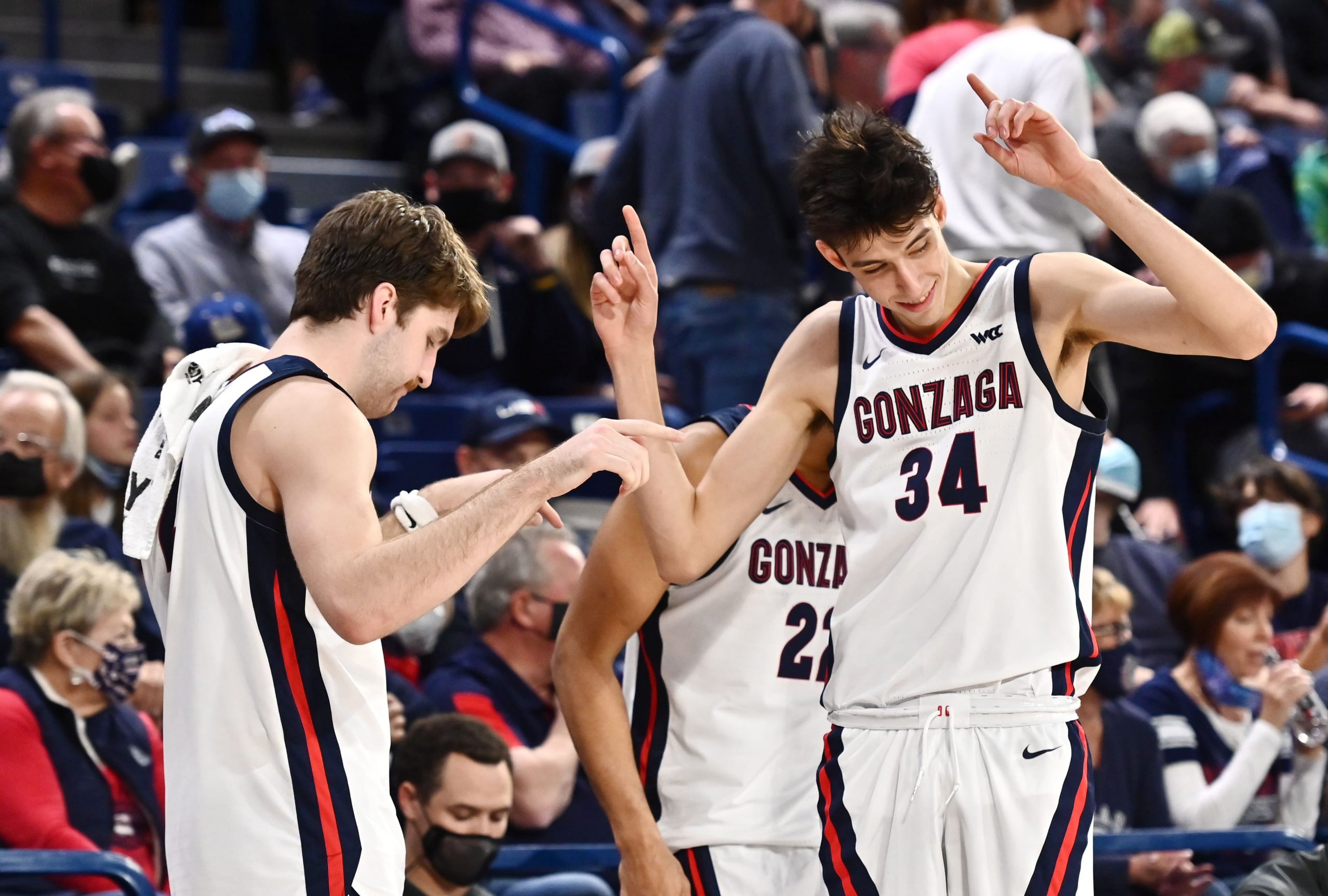 The start of the 2021-22 College Basketball season is near, and what better way to jump in than to invest in a team future or two. As always with futures, it is important to shop around for the best odds at multiple sportsbooks, but I will be using FanDuel for this article.
The Contenders
The three teams below have the shortest odds to win the 2022 NCAA Championship on FanDuel Sportsbook. Are any of these worthy of a preseason futures bet?
Gonzaga Bulldogs (+650)
Despite their disappointing National Championship game loss, Gonzaga enters the season as the favorite to win the title. They return second team All-American Drew Timme, as well add the top-ranked freshman in the country, Chet Holmgren. There's no doubt they are going to be excellent once again, and will likely be a 1 seed come March, so you can do worse than backing the Zags.
Recommendation: If you like Gonzaga, I would place the future now. It's hard to see their value falling too much lower than the current number, given that they will likely be favored in every game this year. I'm not saying they will go undefeated, but even a loss or two seems unlikely to push Gonzaga's odds much higher.
Michigan Wolverines (+1200)
The Wolverines are the second-ranked team per Kenpom in the preseason and also return an elite big man in Hunter Dickinson. I think Michigan will have a very good year and possibly win it all, but I am passing at this price. The main reason is that they play in arguably the sport's best conference, the Big Ten. They might be, but I am not positive that Michigan is the best team in the Big Ten. Kenpom has 4 Big Ten teams in the top 10, so I would much rather take Illinois, Ohio State, and even Purdue at slightly better odds.
Recommendation: Pass at +1200, would be interested at +2000/2500.
Texas Longhorns (+1200)
Texas features one the most talented rosters in the country, and now has one of the best coaches on the sideline. What's not to like? For me, it is only their current odds at this point. Earlier in the offseason, Texas was in the 40/1 to 50/1 range, which I would have definitely recommended. Unfortunately timing is crucial when placing futures, and I just feel you would be buying at a high point in their value.
Recommendation: This is a tough one, because I am ultimately passing at 12/1, but if you really like Texas, I would consider buying them prior to their Gonzaga matchup. If they win that game, their odds will possibly drop even lower.
2021-22 college basketball best bets
Best bet: Kansas Jayhawks (+1300)
I placed a future on the Jayhawks at 18/1 a few months ago, but would take Kansas down to this price, but make sure you are shopping around. The roster features a blend of high-level returning talent as well as newcomers. Kansas was relatively disappointing by their standards last season, so I believe they are being slightly overlooked in the futures market.
Longshot: Indiana Hoosiers (+7000)
As an Indiana graduate, I promise this is not a homer pick. The Hoosiers have a fairly wide range of outcomes, given their reliance on newcomers, plus a new coach in Mike Woodson. However if everything breaks right, it would not shock me to see Indiana make a run in March. They have All-American center Trayce Jackson-Davis to build around, plus a lot of depth. It remains to be seen if it is truly quality depth, but there are a lot of nice pieces on the roster and at 70/1, the Hoosiers are worthy of a few dollars.
Bonus recommendations at DraftKings: Tennessee (+6000), Seton Hall (+6500), Auburn (+6500).
Check out our picks and predictions for all the big NCAAB games on opening night!
Pickswise is the home of free College Basketball Picks and College Basketball Predictions. With top College Basketball picks available daily, including our College Basketball Best Bets.