2022 Big 12 Conference Tournament preview, odds, and best bets: Bears claw their way to the top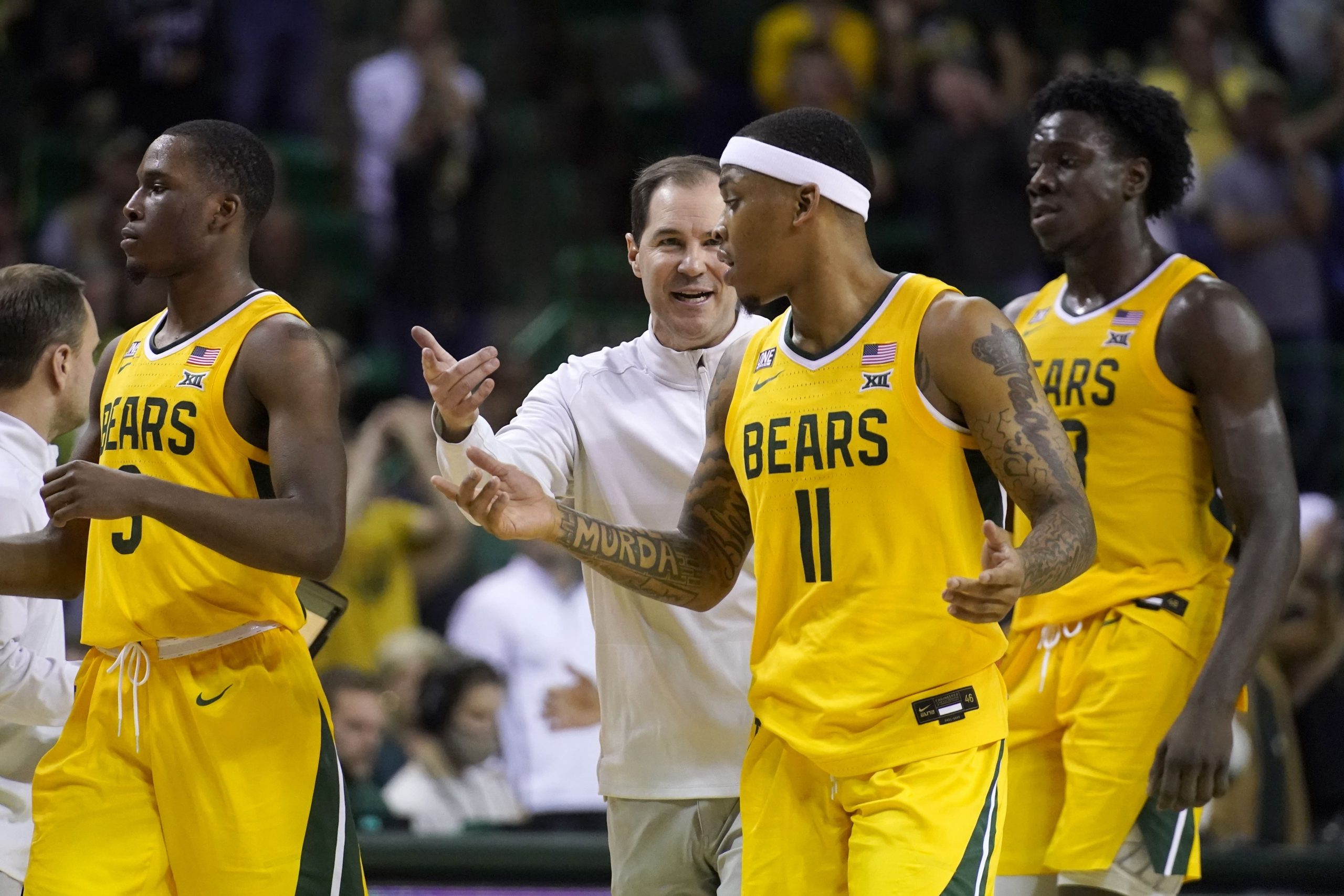 The Big 12 has once again been the best conference in the nation this season. Baylor is the defending champion and is currently ranked 4th at KenPom with Kansas, Texas Tech and Texas not far behind. They are all in the top 15. Personally, I think the Longhorns are not worthy of such a lofty rating but there is no doubt there is strength at the top of the league this season.
There is strength in the middle too with the likes of TCU, who just knocked off Kansas, among 4 teams in the conference who are also ranked in the top 45. There are no easy outs in this league and that should make for an exciting Big 12 Tournament this week.
Oklahoma State is also pretty good but they are not eligible for the postseason this season. That makes things a little weird, especially because the Cowboys are one of the toughest teams to play against (2nd in defensive efficiency). I think you can throw out West Virginia but after that, any and every game could go either way.
2022 Big 12 Tournament odds
Here are the Big 12 Tournament Odds:
Baylor +200
Kansas +200
Texas Tech +340
Texas +550
TCU +2000
Oklahoma +5000
Iowa State +5000
Kansas State +8000
West Virginia +13000
2022 Big 12 Tournament best bets
Best Bet: Baylor Bears +200
The Bears and Jayhawks have the same odds but I like the Bears better in this tournament and for the rest of the month, if you know what I mean (yes, winning consecutive titles is really tough). The only reason to hesitate with Baylor is that they are not playing with much depth right now — they basically use six players, and maybe that catches up to them when playing in back-to-back games. The versatile talent they are able to get on the floor is tough to beat though and if they wind up avoiding a game with Kansas, the deepest team in the league, they will be in really great shape to win this week and get a #1 seed.
Best Value: Texas Tech Red Raiders +340
The Red Raiders are the team that nobody wants to play — not this week, not ever. They are elite on defense and never seem to get frustrated when their offense sputters for a little bit because they know they can slow you down. All season long they have proven they can beat the best teams in the league too. This is the team that I think has the best chance to frustrate Kansas and/or Baylor enough to beat them and has proven they can beat good teams back-to-back too (by comparison, I would not trust Texas to follow up a big win like that with another). Texas Tech's commitment to defense, but without pressing full court, suits this format very well where you have to play a lot in a short span to win.
Best longshot: Iowa State Cyclones +5000
At one point Iowa State was 12-0 this season, remember that? Since then they have gone 8-11 with a lot of close calls along the way. For the most part, their defense has never wavered and if they can keep a game close maybe they can have some better luck late in the season with their NCAA Tournament lives on the line. This team lost at Kansas by a point this season and maybe they are due for some better luck when it matters most. Plus, with so many quality teams in the field maybe things get shaken up early on to their advantage. They need wins to validate their early success — if they are one and done then I think the NIT is the best they can hope for. You can probably wait and see how their first game goes without losing much value here.
Pickswise is the home of March Madness Predictions. Check out all of our March Madness Picks, including daily March Madness Parlays throughout the NCAA Tournament.