Abilene Christian: March Madness Team Profile and Season Recap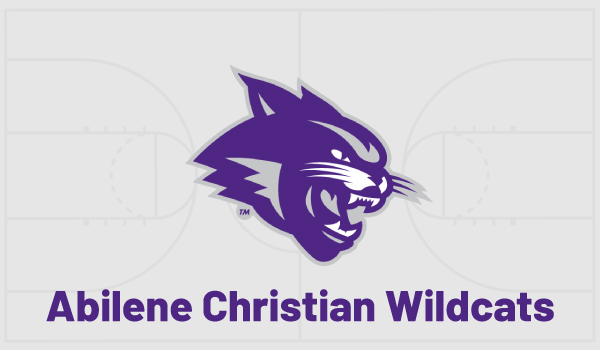 With the regular season over, March Madness is right around the corner. It's one of the best events in all of sports, and a godsend for bettors. The first weekend of the NCAA Tournament is especially fun to wager on, and as the tourney gets closer we'll be bringing you everything you need to get ready. We'll be taking a look at all of the teams one by one, and today we're breaking down the top squad in the Southland Conference, the Abilene Christian Wildcats.
Abilene Christian Basketball
Performance last five March Madness': Round of 64, Didn't Qualify, Didn't Qualify, Didn't Qualify, Didn't Qualify
Ranking: UR
Coach: Joe Golden
Star player: Kolton Kohl
Main strengths: Defense, depth
Biggest weakness: No alpha scorer, free throw shooting
Record: 23-4
Abilene Christian NCAA Tournament Odds
Abilene Christian prospects
Abilene Christian is a bit of a tough team to judge. Their metrics and 23-4 record look pretty solid, but they're just *so* much better than the next best team in the Southland Conference that it's hard to take too much away. On the one hand they're deep, with a very big rotation, which is usually a good thing. But in their case they lack a true leading scorer who can take over late in games, as their top scorer only averages 18.9 minutes per game. They're much better on defense than offense, but I'm not sure their defense will translate here against a power conference opponent like Texas. Usually the teams that pull off these upsets, do so on the back of some dynamic scoring.
Pickswise is the home of March Madness Predictions. Check out all of our March Madness Picks, including daily March Madness Parlays throughout the NCAA Tournament.