Best MLB player prop bet today 6/6: Cristian Javier blasts off in Houston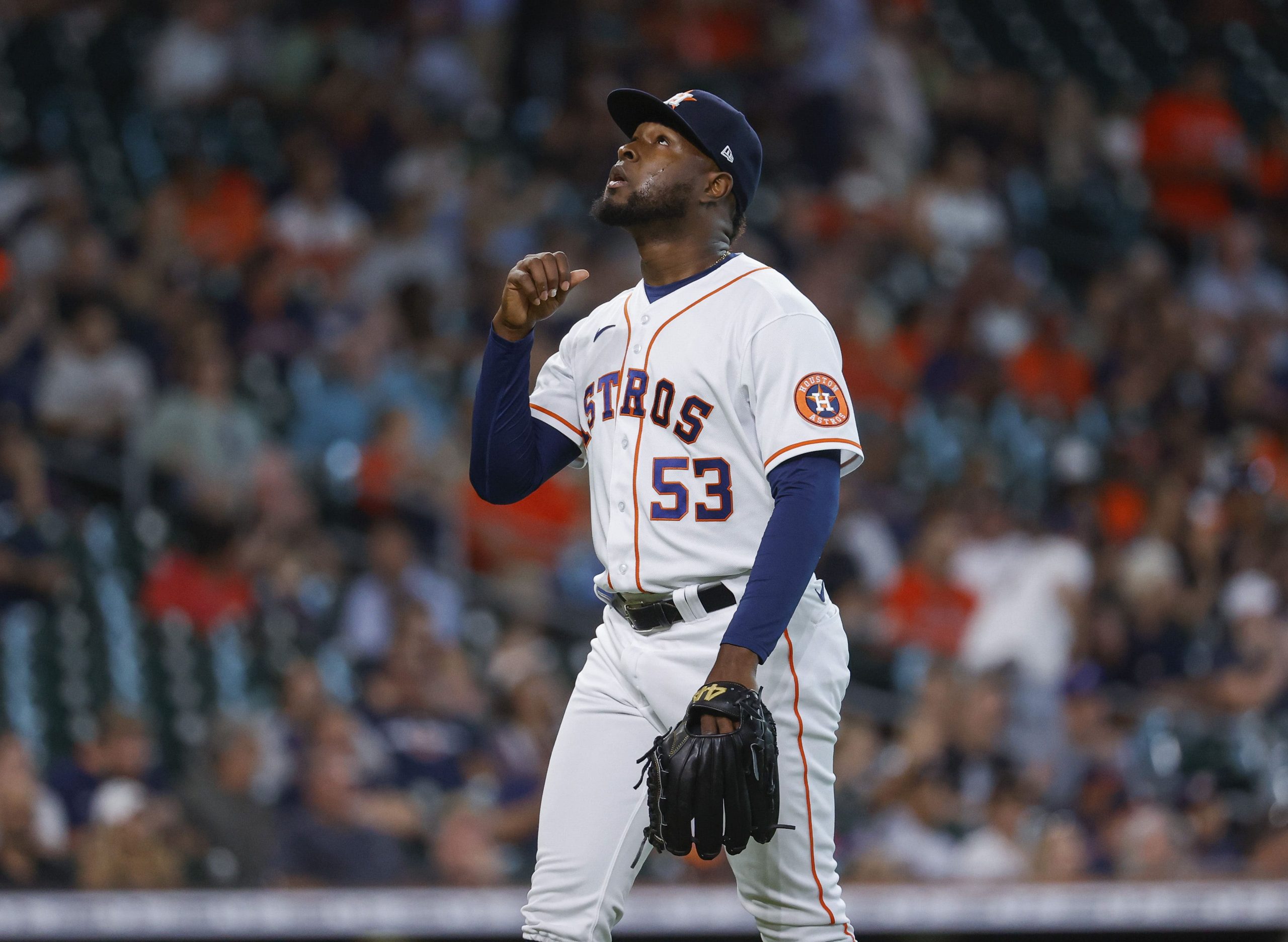 Before that, be sure to check out our full game previews for tonight's matchups.
Without further ado, let's get into it!
Cristian Javier (HOU) over 5.5 strikeouts (+114)
Line available on FanDuel Sportsbook at time of publishing.
Cristian Javier might be the most dominant pitcher at home. The 25-year-old is having a career season with a 2.42 ERA through 41 innings, and his strikeout rate has been increasing throughout his 3 MLB seasons. Javier has a 31.5% strikeout rate this year, which puts him in the 91st percentile, and his success stems from his excellent fastball-slider combination. So far this season, 89.4% of his pitches have been either his fastball or his slider and opponents have a combined average of .174 and a .181 xBA against those pitches. Expect Javier to get ahead with his fastball to set up his slider or curveball, but I wouldn't be surprised to see him work backwards against Ty France or Julio Rodriguez.
In 23.2 innings at home, Javier has a 0.38 ERA and a 0.72 WHIP. He's allowed just 1 run in that span of 3 starts and one of those starts came against Seattle. That outing was Javier's second of the year, and he threw 5.1 scoreless innings and allowed just 2 hits. Another start he had at home came against the Guardians, who have been among the toughest teams to strike out all season. They rank 30th in strikeouts as their 20.3% strikeout rate is the lowest in baseball, but Javier still recorded 9 strikeouts in 5.2 innings against them. His strikeout rate balloons to 36% when he starts on his home mound, which makes this total far too low.
Javier has recorded 9 strikeouts in 2 of his last 3 starts and should be able to amass at least 6 strikeouts on his home mound. Back his over 5.5 strikeouts at plus odds.
Be sure to check out our full game preview for Seattle Mariners vs Houston Astros.
Our Expert MLB handicappers look beyond the main markets with our MLB Picks and MLB Predictions, bringing you the best daily MLB Prop Bets.