Best MLB player prop bets today 5/31: Bryce Harper, Ronald Acuna Jr. ready to hit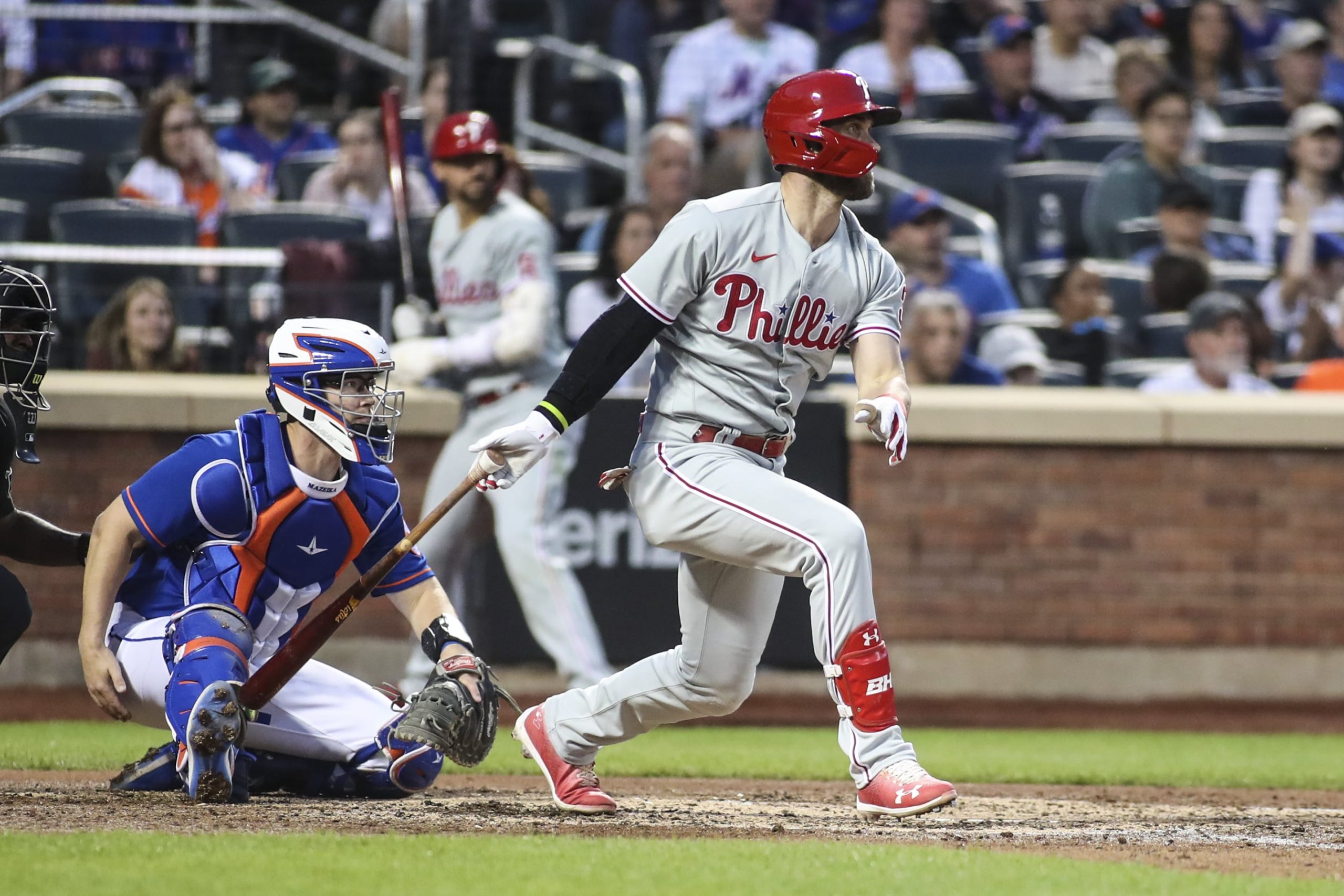 After a smaller holiday slate on Memorial Day, Tuesday is loaded with 16 MLB games. More teams in action means there are more opportunities to target specific players who are primed to perform. There are a lot of great hitting conditions across the league today, so let's take a look at a couple of hitters with some of the most advantageous situations. Along with our player props, be sure to check out our full game previews for tonight's matchups.
Bryce Harper over 1.5 total bases (-130)
The Phillies are on the struggle bus, having just been swept by the Mets and losing the series opener against the Giants in extra innings yesterday. It's time for reigning MVP Bryce Harper to help his team to bounce back and he should be in a great situation to do so. Harper and the Phillies will get to avoid any of San Francisco's big 3 starters, including Logan Webb, who had an incredible performance yesterday.
They'll be hitting against Jakob Junis, a former reliever. His numbers don't appear bad, but his expected numbers are far worse. With some serious regression looming, Harper should be able to feast. Even if he doesn't get his hits in nice and early, the Giants have the league's 4th-worst bullpen. They won't be getting another 8.0-inning start from Webb, so that should be exposed far more in today's game. Regardless, Harper is 8th in the league with 102 total bases, and is both consistent and powerful. He has 53 total hits, including 17 doubles, a triple and 10 home runs. His ability to hit this prop with either multiple hits or an extra-base hit is what makes him so valuable. With Harper hitting in one of the most hitting-friendly environments of Citizens Bank Park in Philly, he should have no issues recording multiple bases today.
Be sure to check out our full game preview for the San Francisco Giants vs Philadelphia Phillies
Ronald Acuna Jr. over 1.5 total bases (-130)
After the Braves were taken down by the Diamondbacks last night, they need to rebound quickly if they want any chance of catching the Mets in the AL East. Austin Riley and Matt Olson did their part yesterday, and now it's Ronald Acuna Jr.'s turn. He has battled with health issues, but he is incredible when he is in the lineup. Acuna recorded 324 total bases in his last full season, and was on pace for over 340 in 2021.
He and the Braves should be in for a much better pitching matchup than Zac Gallen last night. Humberto Castellanos is nowhere near his caliber, and is coming off a start in which he allowed 6 runs off 10 hits in just 4.0 innings. Given the situation, Acuna could hit this prop on the first pitch of the game. Even if he doesn't, the Diamondbacks have the league's 5th-worst bullpen, and already had to use several of those relievers last night. Arizona's home stadium is also a major factor for this prop. Chase Field is one of the most hitter-friendly parks in the league, ranking as the absolute best for extra-base hits. Given the matchup, environment, and Acuna's talent, expect him to rack up the bases tonight.
Be sure to check out our full game preview for the Atlanta Braves vs Arizona Diamondbacks
Other MLB hitters to consider for prop plays today
Other suggestions for total base props in today's great hitting environments: Players from Giants/Phillies, Reds/Red Sox, Brewers/Cubs, Braves/Diamondbacks, Blue Jays, as well as specific hitters CJ Cron and Juan Soto.
Our Expert MLB handicappers look beyond the main markets with our MLB Picks and MLB Predictions, bringing you the best daily MLB Prop Bets.