Best MLB player prop bets today 5/21 - Pete Alonso, Shohei Ohtani show off their power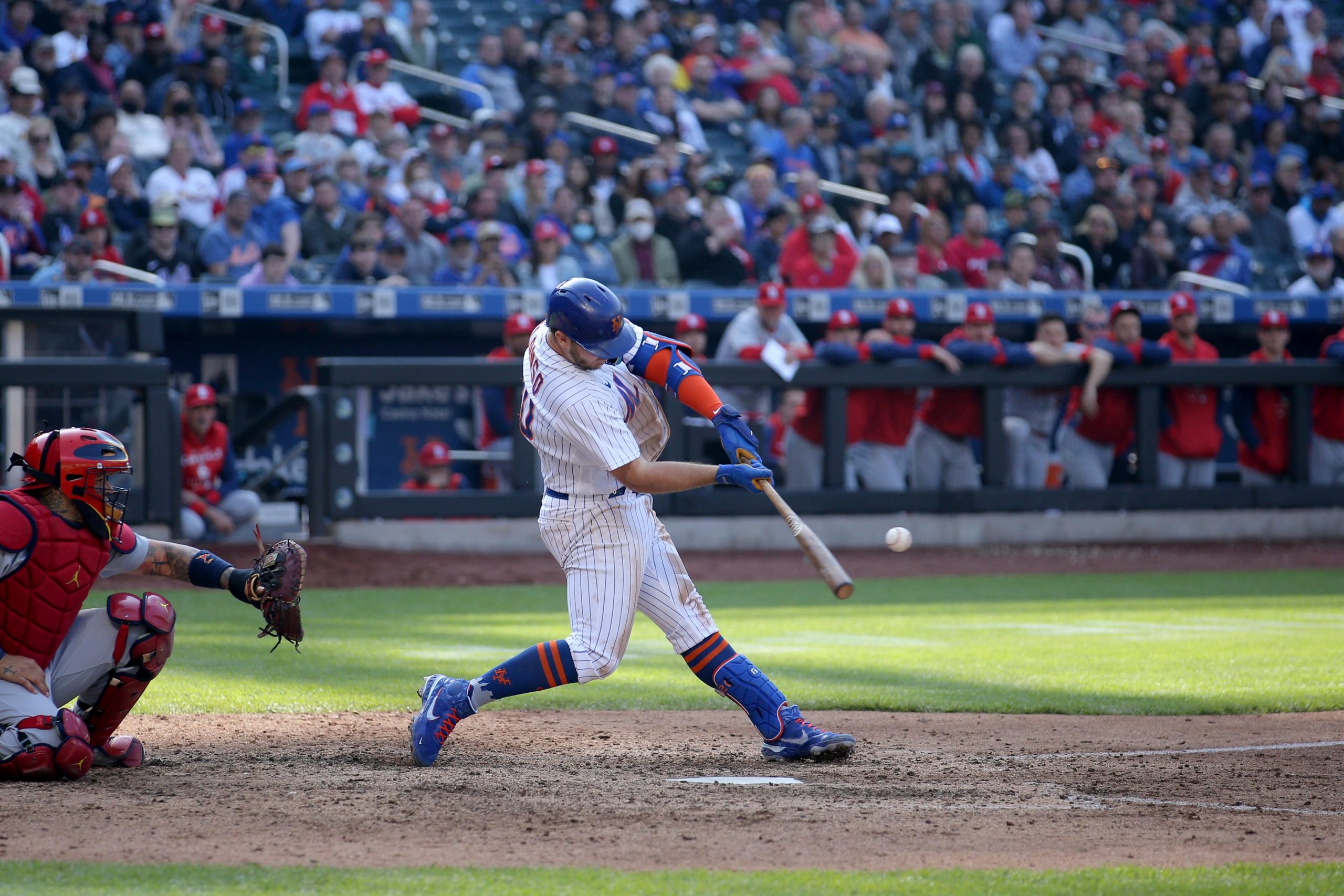 With most of the weekend series getting their start on Friday, Saturday continues with games all throughout the day. We're even blessed with a doubleheader caused by snow in late-May. In fact, one of our player props leads us out to Coors Field to take advantage of the hitter-friendly ballpark. Similarly, we'll take a closer look at another superstar who needs to get his team back on the right track out west. Along with our player props, be sure to check out our full game previews for tonight's matchups.
Pete Alonso over 1.5 total bases (+100)
It should be very interesting to see how today's doubleheader at Coors Field plays out after yesterday's game was postponed due to snow. Despite the colder temperatures, Pete Alonso being listed at this price seems more than reasonable. This prop is currently listed for the first game of the doubleheader, but does not mean you should be opposed to playing it in the later game either. After a day of rest, Alonso should be more than ready to light up the box score.
Firstly, hitting at Coors Field speaks for itself. Not only is it famous for being so hitter-friendly, it doesn't hurt that Alonso just won the home run derby there last season. He doesn't seem to mind where he plays regardless; he currently has the 6th-most total bases in the league with 78. That should come as no surprise, as he ended last season among the best with 291. Alonso is currently tied for 4th in home runs with 10, and that power is beneficial in the thin air of Denver. He'll be facing pitcher German Marquez, who has been struggling this season with his 6.16 ERA. Even if he has one of his better starts, Alonso should still be in good shape. The Rockies have the absolute worst bullpen in the league with a 5.30 ERA. Snow or shine, Alonso should be in for a big day.
Be sure to check out our full game preview for the New York Mets vs Colorado Rockies
Shohei Ohtani over 1.5 total bases (+130)
After getting swept by the Rangers and losing last night to the A's, it's time for the Angels to get back on track. They had a series with Oakland prior to that sweep, and took 3 of 4 from their division foes. If they're going to keep pace with the Astros in the AL West, their superstars like Shohei Ohtani need to step up. He won't be on the mound tonight, and can put all of his focus in the batter's box.
He should have no issues doing so, as he has a history of success against Frankie Montas. In 20 at-bats, he has a slugging percentage of .850 including 3 home runs. Those values are important for this prop, as they represent the amount of bases per at-bat. Rather than Ohtani needing multiple hits for multiple bases, he can do so in a single swing. It also helps that he'll be swinging against Montas in his home ballpark of Angel Stadium. Ohtani's power should get a boost in a park that ranks as the 6th-best for home runs. As great as Mike Trout has been this season, the value is with Ohtani. As great as Trout is, he has historically struggled against Montas with a .200 slugging percentage. However, L.A. should not be concerned as Ohtani has proven he can carry this team several times throughout his young career.
Be sure to check out our full game preview for the Oakland Athletics vs Los Angeles Angels
Our Expert MLB handicappers look beyond the main markets with our MLB Picks and MLB Predictions, bringing you the best daily MLB Prop Bets.