Best NHL player prop bets today (5/23): Gabriel Landeskog, Claude Giroux give out helpers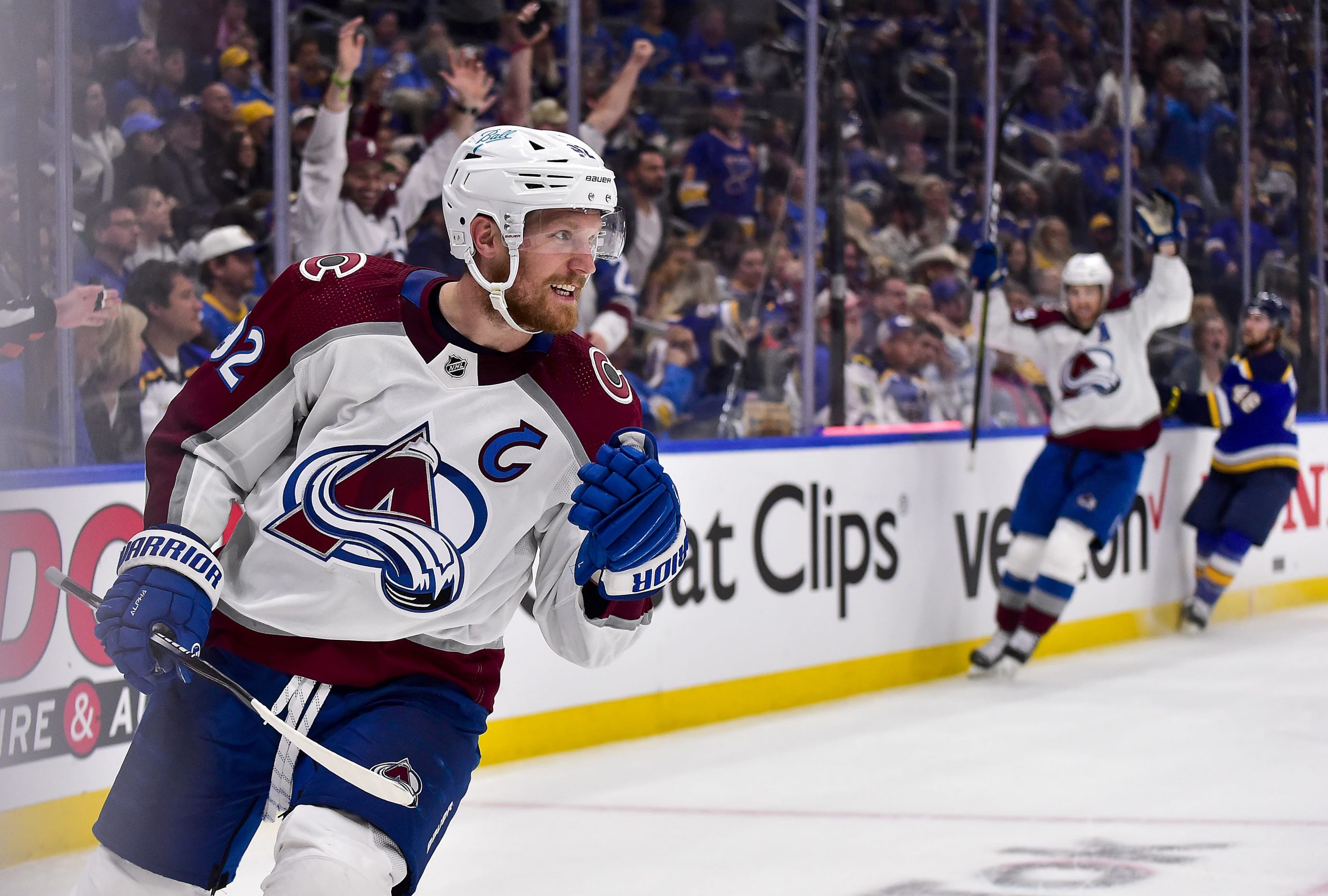 Each NHL playoff series has completed their Game 3, and it's time for the Game 4s to start up on Monday. After a Sunday with 3 games, we're back to 2 games per night for the 4 series remaining. However, that also means we have our first back-to-back situation in the playoffs. Let's take a look at a skater that can take advantage of that situation, and another skater also playing on the road. Along with our player props, be sure to check out our full game previews for tonight's matchups.
Gabriel Landeskog over 0.5 assists (+135)
It may seem as though the Avalanche skaters have gotten all of the love, but that is not due to a lack of respect for the Blues. St. Louis ended the regular season with 9 skaters scoring 20 or more goals. With such a variety of talent, they often switch their line pairings and even power play units from game to game. Therefore, the more stable roster of the Avalanche is more valuable to target. One of those consistent skaters has been Gabriel Landeskog.
Despite missing a significant amount of time due to injury, he's been performing as if he's missed no time at all. He's 2nd on the team in postseason points with 10. Behind only Cale Makar, he's recorded 5 goals and 5 assists. After back-to-back games with a goal, it's time for Landeskog to dish out an apple, which is usually his style. Out of the trio of him, Nathan MacKinnon and Mikko Rantanen, it is Landeskog who averages the fewest shots per game. The opening game of this series perfectly illustrated that. Landeskog had just a single shot, while MacKinnon recorded a ridiculous 8 shots on goal. That game ended with Landeskog having 2 assists; we only need one from him in Game 4 and he should deliver.
Be sure to check out our full game preview for the Colorado Avalanche vs St. Louis Blues
Claude Giroux over 0.5 assists (+125)
It's time to go back to a player prop that has been targeted before and has done well. However, this is not a choice due to the lack of games on the slate, but because the situation calls for it. The former Flyers captain came through in Game 2, even with the Panthers only scoring a single goal in that game. Now playing back-to-back nights, they should be able to find the back of the net much more easily.
This will be the first time either team has played 2 nights in a row in quite some time. That should prove to be a great boost for the Panthers, who are on the brink of elimination. They need to display the goalscoring ability that got them here if they want to continue their season. Giroux should be a key factor in doing so, as he has been placed on the top line with Aleksander Barkov. Despite Florida's struggles, the team has faith in him to make that move. It should also help Giroux and company that they should be facing backup goaltender Brian Elliott in net. Not only is it a back-to-back, there is no reason for Tampa to risk Andrei Vasilevskiy's health with a  3-0 series lead. They may not come back to win the series, but Giroux should be able to assist them in Game 4.
Be sure to check out our full game preview for the Florida Panthers vs Tampa Bay Lightning
Pickswise is the home of free NHL Picks and NHL Predictions. Check back for our daily NHL Best Bets, including our favorite NHL Prop Bets.