Best player props for Sunday's NHL slate: Kucherov goes off against Leafs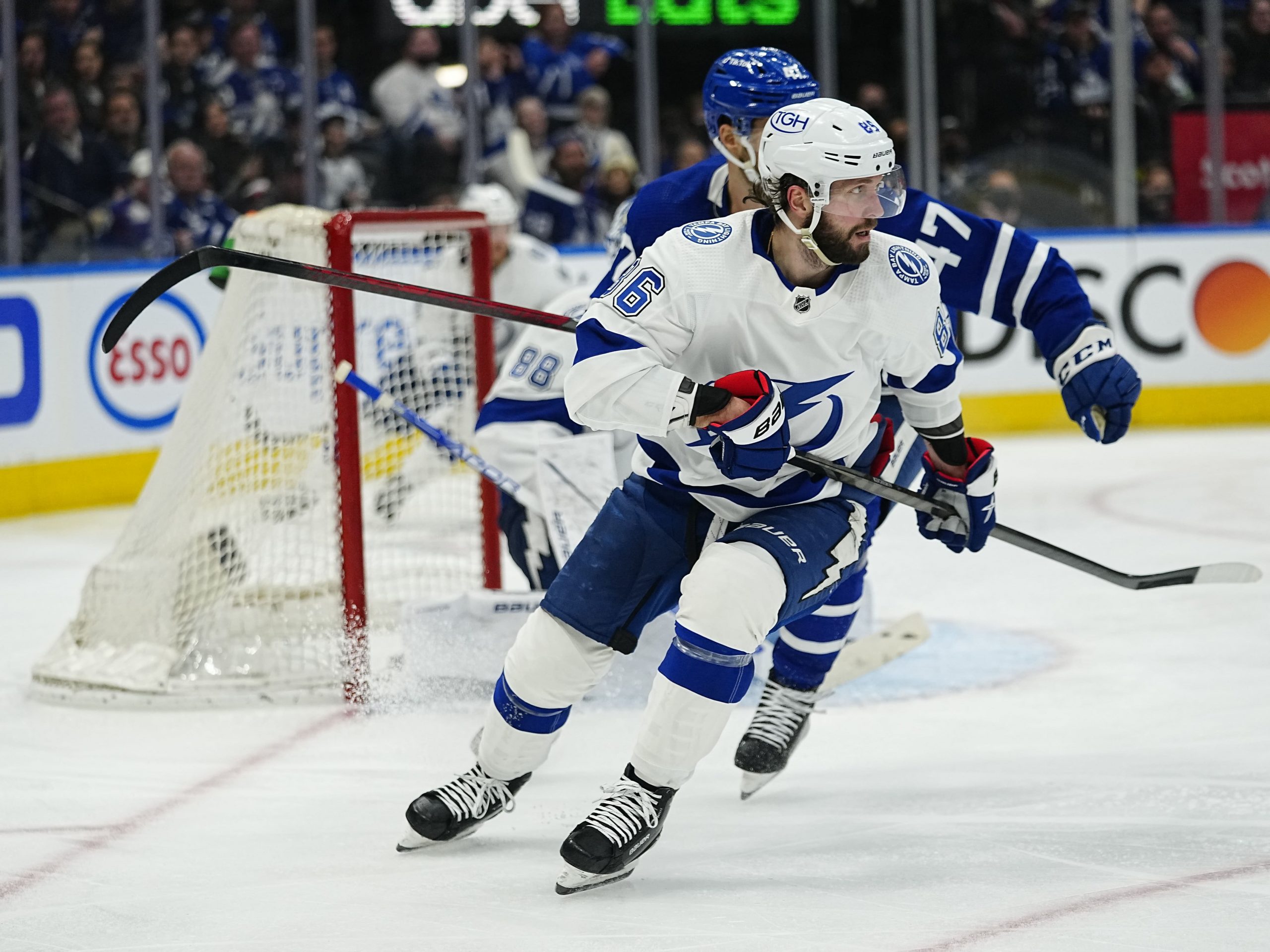 The NHL Playoffs continue as we head into Sunday with four Game 4 matchups to sink our teeth into. The Lightning will look to level things up with the Maple Leafs on home ice, while the Hurricanes, Wild and Oilers are out to extend their series leads to 3-1 on the road. Along with our player props, be sure to check out our full game previews for all of today's matchups.
Nikita Kucherov over 1.5 points (+150)
The Lightning find themselves in a 2-1 hole after the Maple Leafs were able to come into Tampa and steal one on the road. It's going to be on their stars like Steven Stamkos and Nikita Kucherov if they want to even the series before heading back up to Toronto. Thankfully the back-to-back Stanley Cup champions have the experience and skill to do so. Kucherov's point prop is nearly always set to 1.5 rather than 0.5 when at home, and for good reason. Kucherov has averaged over a point per game for the last 5 seasons, including back-to-back 100-point seasons.
He was injured for much of this season, but still recorded 69 points in 47 games. Of those 47, he recorded multiple points in 22 of them. He's a point machine and performs when it's needed most. Toronto knows this all too well; in their last regular-season meeting at the end of April, Kucherov recorded both a goal and an assist. It certainly helps that he has fellow superstars Stamkos and Victor Hedman skating alongside him. The trio is going for a 3rd straight Stanley Cup and will not let a disappointing Game 3 discourage them.
Jack Campbell performed well in net for the Leafs, but let's not forget Toronto ended the season in the bottom half of the league in goals allowed per game. The pressure will always be on the Leafs having not won a playoff series since 2004 and Kucherov should get to them on Sunday.
Be sure to check out our full game preview for the Toronto Maple Leafs vs Tampa Bay Lightning
Kevin Fiala over 0.5 points (-145)
As great as the Wild have looked in their opening series, one skater has not lived up to his regular-season production. Kevin Fiala ended the season with 85 points in 82 games. That was 2nd on the team behind the young stud Kirill Kaprizov. While Kaprizov has been lighting up the goal siren in this series, Fiala has yet to do so. Due to his recent stat lines, there is actually value in his overall point prop rather than taking the riskier goalscoring prop. Fiala also ended the season with the 2nd-most shots on the team with 262, so that goalscoring prop is also an option for a better payout.
However, with the way Kaprizov has been finding the back of the net, the point prop allows us the opportunity to cash with an assist as well. Along with Ryan Hartman, all 3 of them have the ability to score. Therefore, we should not limit ourselves to just one type of point. While he has yet to record a point in this series, Fiala went on a tear towards the end of the season. He went on a 10-game point streak where he recorded 23 total points throughout the middle of April. The best part of that streak is that 2 of those games were against the Blues. Better yet, both of them took place in St. Louis, where he will be for game 4. Don't let his first 3 games of this series deter you from trusting him to perform like he's proven he can.
Be sure to check out our full game preview for the Minnesota Wild vs St. Louis Blues
Pickswise is the home of free NHL Picks and NHL Predictions. Check back for our daily NHL Best Bets, including our favorite NHL Prop Bets.