Best player props for Monday's NHL slate: Stamkos starts strong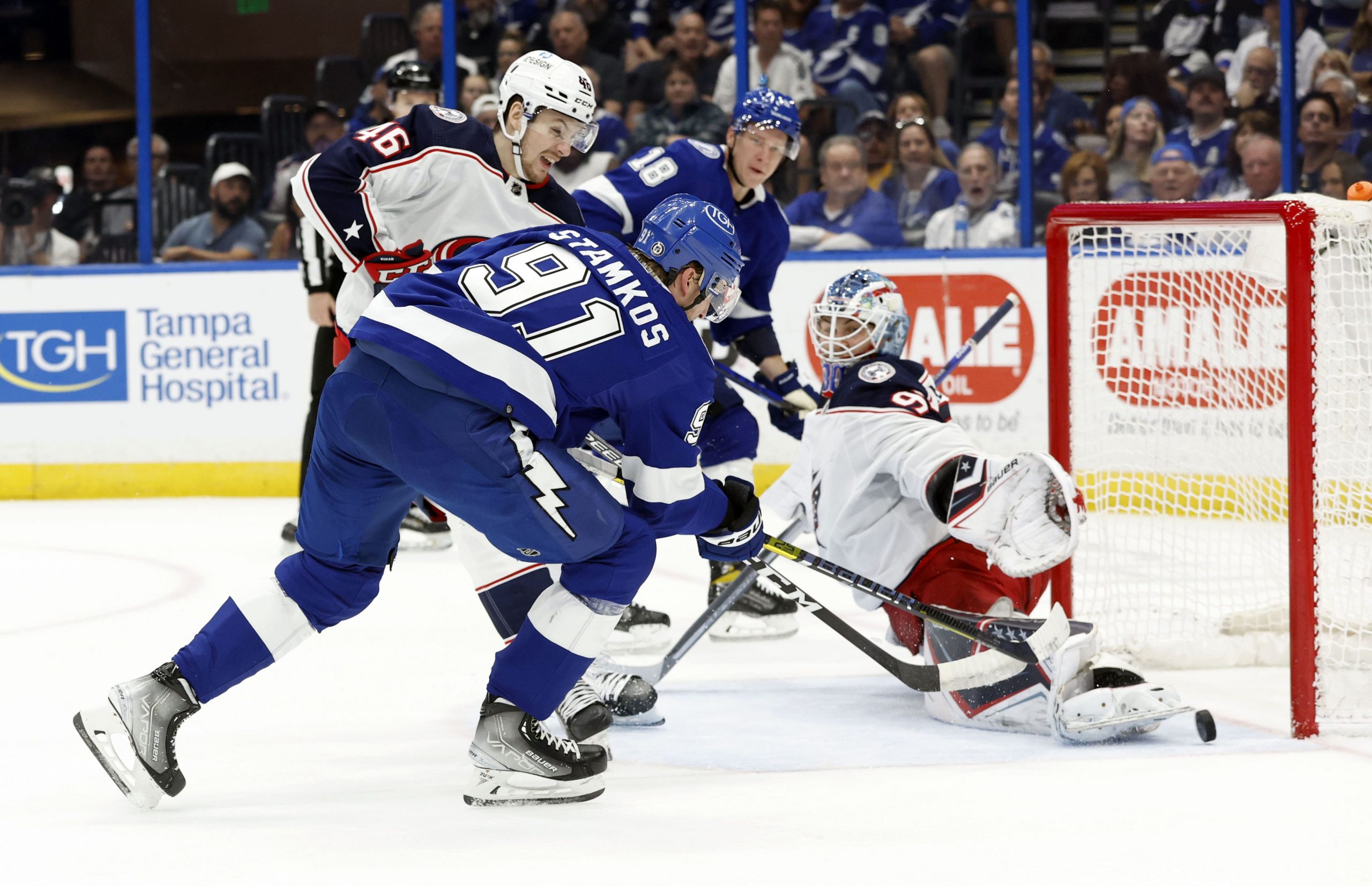 It's finally here: the Stanley Cup playoffs. It's the best time of the year and we'll have you covered from all angles. The Eastern Conference is stacked from top to bottom and the West has the betting favorite. It's a brand new season and hopes are high for all the teams regardless of seeding.
Let's take a look at some skaters trying to get their teams off to a hot start. We have one with the experience of a franchise and one trying to lead their franchise to their first ever Stanley Cup. Along with our player props, be sure to check out our full game previews for tonight's matchups.
Steven Stamkos (TB) over 1.5 points (+165)
The 2-time defending champ Tampa Bay Lightning begin their quest for a 3rd straight title in Toronto as they were unable to catch them for the 2nd spot in the Atlantic Division. Although the Toronto Maple Leafs are the favorite for both this game and the series, Stamkos has proven that he comes up big when it matters most. One of the biggest criticisms of Toronto this season has been their goaltending. Jack Campbell regressed greatly after the all-star break and then missed a portion of the season due to injury. Stamkos doesn't care who is in net, anyway.
He ended the regular season with 106 points in 81 games, 1 of just 8 skaters to surpass the century mark. Stamkos also ended the regular season by recording multiple points in each one of the last 9 games. That is absolutely absurd, as is the fact that had 29 multiple-point games on the year. He faced the Leafs 4 times this season and recorded multiple points in all but the first one way back in November. Two of those meetings were as recent as April 4 and April 21 — when he recorded 2 and 3 points, respectively. Those were both at home, but he's done so in Toronto with 4 points in December. He's also done so against both Campbell and backup goalie Erik Kallgren. No matter how you slice it, Stamkos shines in the biggest moments.
Be sure to check out our full game preview for the Tampa Bay Lightning at Toronto Maple Leafs
Kirill Kaprizov (MIN) over 3.5 shots (+110)
He may be young, but Kirill Kaprizov has proven he can be the leader of the Minnesota Wild; he helped lead the  to the 3rd-best goal-scoring on home ice with 4.10 goals per game. His 108 points led the team, as did his 289 shots in 81 games. While most shots on goal props are set at 2.5 or lower, Kaprizov's is set at 3.5 and for good reason. He averages 3.57 per game but has demonstrated he can go over on a consistent basis.
While that average may seem barely above the threshold, opponents are a primary factor for these types of props. The St. Louis Blues were in the top 10 in the league in shots allowed per game. They were only able to improve that average playing teams like the Coyotes and Ducks in the last portion of the season. Kaprizov has proven that to be the case as recently as mid-April. He had 5 shots on goal against the Blues, and that game was in St. Louis. The meeting just a week prior to that one ended with Kaprizov having another 4 shots on goal. Now on home ice, he will be even more comfortable taking his chances. Expect Kaprizov to run wild and put up at least another 4 shots on goal.
Be sure to check out our full game preview for the St. Louis Blues at Minnesota Wild
Pickswise is the home of free NHL Picks and NHL Predictions. Check back for our daily NHL Best Bets, including our favorite NHL Prop Bets.