Best player props for Wednesday's MLB slate: Rookie sensation shines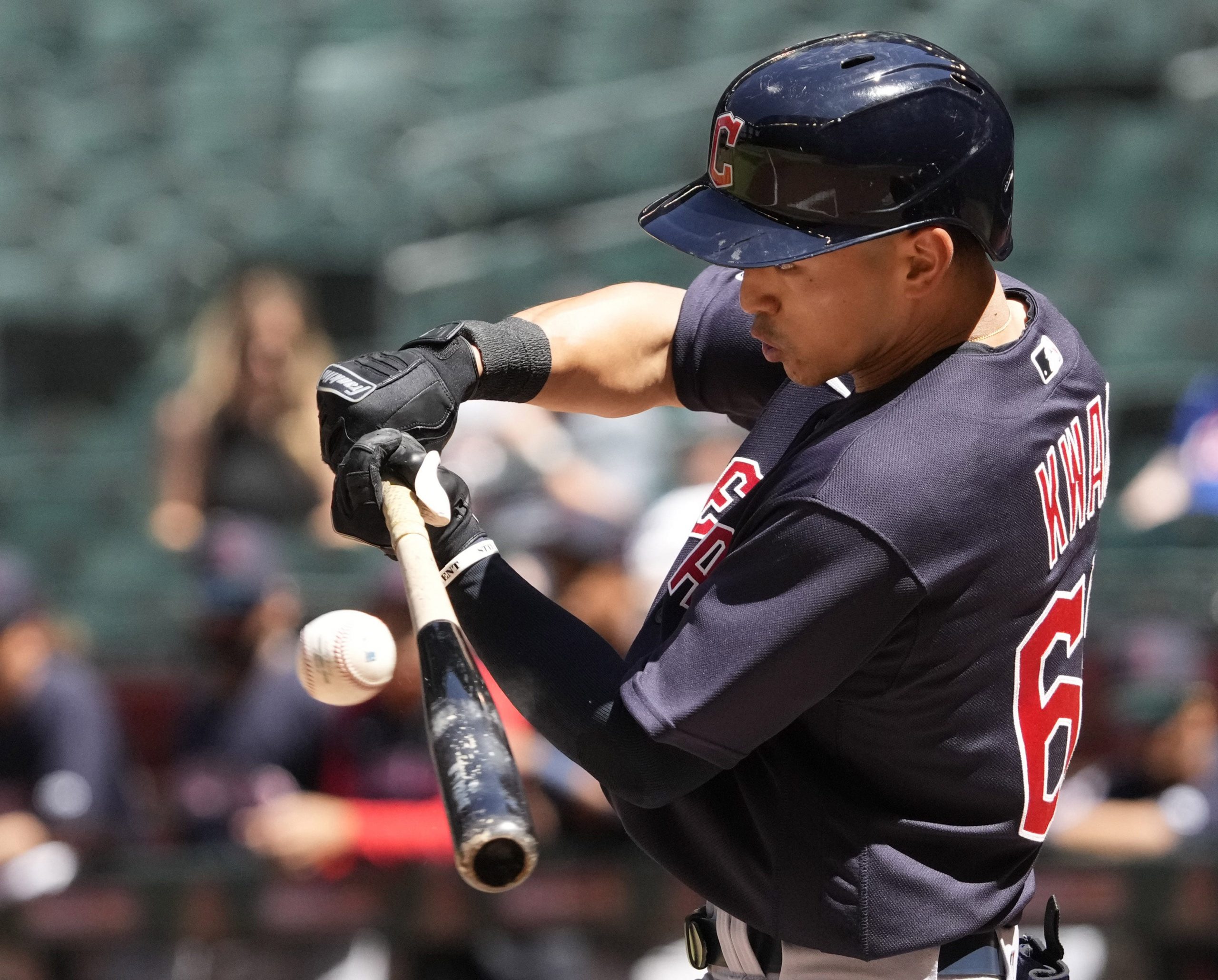 A young baseball season provides plenty of hope and optimism for every franchise and their fans. Regardless of preseason expectations, every team still has a chance. However, that does not always mean there is value in betting on sides or totals. So far, we've seen future superstars trying to live up to the hype, old faces in new places, and we can find value all across the board. Along with our player props, be sure to check out our full game previews for tonight's matchups.
Steven Kwan over 1.5 total bases (+135)
There's arguably no hotter hitter than rookie Steven Kwan of the newly-renamed Cleveland Guardians. He may not have come into 2022 with the same hype as Royal Bobby Witt, Jr., but he outperformed him in the opening series, when they happened to face off. Kwan has 10 hits so far on the season, including 2 doubles and a triple. Those extra base hits help with this prop as well. Doubles, triples, and home runs count for multiple bases which would hit the over on this prop without needing multiple hits.
Kwan will also be facing Reds pitcher Nick Lodolo. He's virtually unknown and does not have any experience to rely on. He's a lefty, which may not seem advantageous for the left-handed Kwan. However, Kwan faced Kris Bubic in game 3 of the series against the Royals. It was his first ever at-bat against a lefty and he hit a single, followed by another an inning later. He ended the day going 5-for-5 in a 17-3 Cleveland win. Both Kwan and his opposing pitcher may not have a lot of experience, but we should rely on Kwan's hot bat to win the matchup.
Be sure to check out our full game preview for the Cleveland Guardians vs Cincinnati Reds
Alex Bregman over 1.5 total bases (+125)
When it comes to the Astros lineup, there are always several options in terms of who could hit for several bases in any given game. Third baseman Alex Bregman has been seeing the baseball more like a beach ball to start this season. He has 7 hits on the season, recorded in 4 of their 5 games this season. Better yet, he has multiple bases in 3 of them, including 2 games with 5 total bases. He was held to just 1 yesterday with his lone hit being a single. That should turn around today with the Astros taking on Merrill Kelly.
Kelly had a solid first start against the Padres, but he's still susceptible to subpar performances against great lineups. Bregman doesn't have any previous at-bats against Kelly, and his 1.143 OPS so far this season suggests he shouldn't have any issues. He has just 2 strikeouts on the season, as well as 2 home runs. Those home runs certainly hit this prop, and getting his first extra base hit of the season would do the same. He's made hard contact with high exit velocities on the majority of his 7 hits, so they're soon to come. Kelly is far from a diamond in the rough for Arizona and Bregman should be able to capitalize.
Be sure to check out our full game preview for the Houston Astros vs Arizona Diamondbacks
Our Expert MLB handicappers look beyond the main markets with our MLB Picks and MLB Predictions, bringing you the best daily MLB Prop Bets.