2022 Big Ten Conference Tournament preview, odds, and best bets: Purdue powers home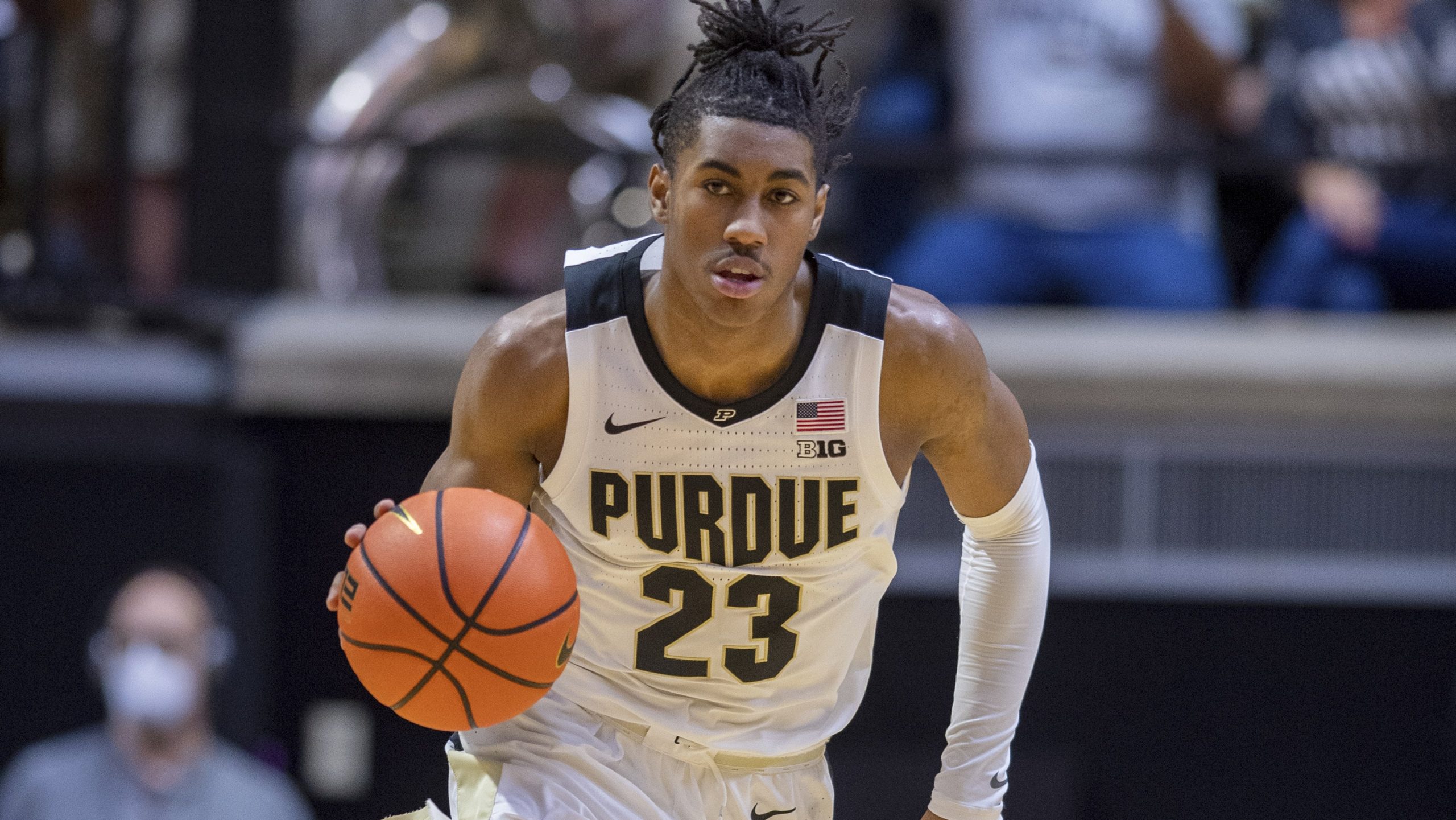 The Big Ten is perhaps the deepest conference in the country this year, as over half the teams rank inside the top-50 in KenPom's efficiency rankings and 7 teams appear in the NCAA Tournament field, per the latest Bracket Matrix projections. Rutgers is among the last teams in, while Indiana could likely solidify a spot with a win or two.
We had some unexpected shuffling of the seeding yesterday, as Wisconsin controlled their own destiny to grab the number one seed, but shockingly lost at home to Nebraska. More importantly for the Badgers, they lost Johnny Davis in that game. Their loss paved the way for Illinois to grab the one-seed with their win over Iowa, which dropped Iowa to the five-seed and vaulted Rutgers to the four-seed after their win over Penn State. The top four seeds earn double-byes into the quarterfinals, so Iowa clearly is the biggest loser among all of this. This chaos is perhaps a glimpse of what we will see in the Big Ten Tournament which starts on Wednesday.
2022 Big Ten Tournament odds
Let's take a look at the odds, courtesy of DraftKings Sportsbook:
Purdue +220
Iowa +330
Illinois +330
Wisconsin +700
Ohio State +1000
Michigan +1000
Indiana +2500
Michigan State +2500
Rutgers +3000
Northwestern +9000
Maryland +10000
Penn State +30000
Minnesota +50000
Nebraska +50000
Despite being the three-seed, Purdue is the favorite at +190, followed by Illinois and Iowa at +330. Interesting to note that Iowa would need to beat the winner of Northwestern and Nebraska before reaching the quarterfinals, whereas the other two have the double-bye as mentioned above. Wisconsin sits at +700 as the two-seed, followed by Ohio State (+1000) and Michigan (+1000). The final three worthy of mentioning are Indiana and Michigan State, both at +2500, and Rutgers at +3000, despite receiving the double-bye.
2022 Big Ten Tournament best bets
The case could be made for several Big Ten teams, but I am going to recommend taking the favorite, Purdue at +190. Purdue struggled a bit down the stretch, going just 1-2 in their last three games, but the Boilermakers still have KenPom's number one ranked offense, and their defensive woes might not be exploited quite as much because of their draw.
Purdue will almost certainly play Ohio State in the quarterfinals, and while Ohio State is an excellent offense, their offensive system isn't one built to take advantage of Purdue's shaky defense. The Boilermakers have struggled mightily defending on the perimeter this season, particularly in pick-and-roll. However, Ohio State runs pick-and-roll at just the 11th-highest rate in the conference. Instead, the Buckeyes play primarily through the post, which they do at the sixth-highest rate in the country. Purdue is excellent in post defense, ranking in the 94th percentile, per Synergy.
The next opponent could be Wisconsin, who could have a hobbled Johnny Davis, as mentioned above. As of Sunday night, Wisconsin coach Greg Gard is optimistic that Davis will be available to play in the tournament, but he could be less than 100 percent. This would put Purdue in the finals, where they would almost certainly be a favorite.
If you prefer to go with a team with longer odds, Iowa at +460 with FanDuel is a decent choice. They're unlikely to lose to Northwestern or Nebraska, which would likely set up a rematch with Illinois. Iowa led by 15 points in the first half last night at Illinois before eventually losing by two. If they had shot better than 10/22 from the free-throw line, they would certainly have won the game. They also were missing starter Patrick McCaffery. We're also getting a fair price on them in my opinion, as BartTorvik's Conference Tournament Simulator projects a 19 percent chance of Iowa winning, only behind Purdue. +460 implies a 17.9 percent chance.
Among the longshots, I'd probably look to Michigan State at +2500. I personally don't think the Spartans are a great team this year, but if they can get by Maryland, they would get Wisconsin with a potentially injured Johnny Davis. They'd then run into Purdue, but they did beat the Boilermakers in their lone meeting this year.
It should be a great tournament in Indianapolis and the championship game will be the last game before the NCAA Tournament. Hopefully you can cash a future leading into Selection Sunday.
Pickswise is the home of March Madness Predictions. Check out all of our March Madness Picks, including daily March Madness Parlays throughout the NCAA Tournament.