College football teaser picks: Best teaser legs for Week 9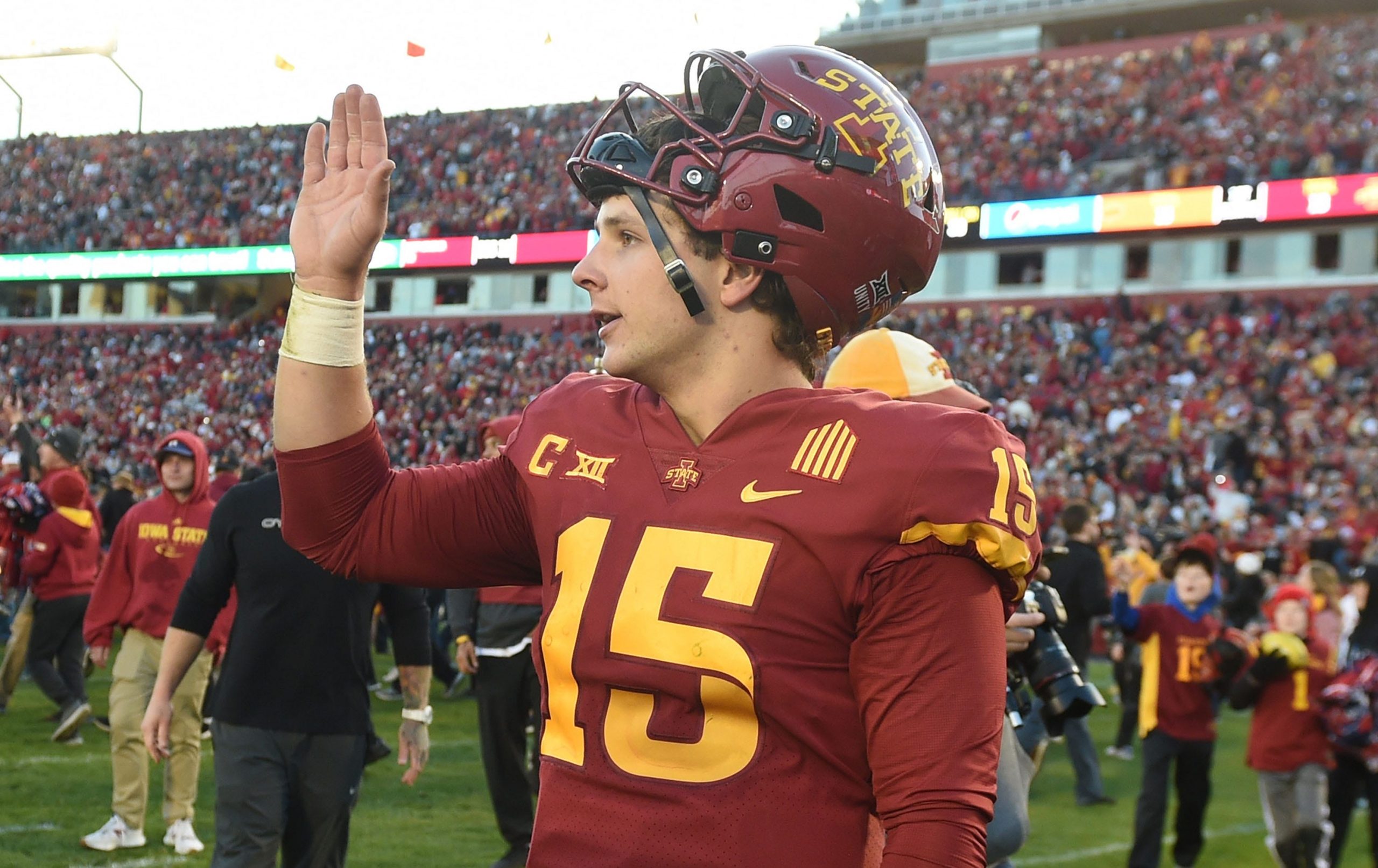 The college football season is approaching the home stretch, and we have another great slate on Saturday. As we get ready for Week 9, we've got tons of great content coming. We of course have free picks on the side and total for all the big games, which you can view in our NCAAF picks tab. Make sure to also catch up on all our analysis articles like this one under our college football news section.
Today, we're talking teasers. Personally, I much prefer to bet teasers in the NFL, where points are more valuable. But I understand that plenty of people are going to bet college football teasers regardless, so we may as well make sure you're on the best ones. Let's dive right into my favorite teasers for Week 9:
Michigan State +10 (6-point tease from +4) over Michigan
I always like to use my teaser legs in games where points are going to be at a premium. I'd expect that to be the case here for this rivalry game. There's no love lost between these programs, so there's a good chance it's a physical low-scoring game. Michigan isn't just a run-first team, they're a run-almost always team. This season they've attempted 166 passes with 325 rush attempts. That's not a style of play that will be conducive to beating Michigan State by double digits here.
Michigan State also wants to keep things on the ground with star running back Kenneth Walker, so this one won't be a blowout in either direction. The Wolverines beat Rutgers by only seven and Nebraska by just three, and Michigan State is better than either of those teams. The Spartans have a good chance to win this one outright, but they should at least keep it close.
Iowa State -1 (6-point tease from -7) over West Virginia
Speaking of teams that want to lean on their ground game, Iowa State certainly qualifies. They aren't the type of team you want to bank on winning by multiple scores. Remember, at the beginning of the year, they only beat FCS school Northern Iowa by six points. If you like the Cyclones this week, a teaser might be wise–especially with them playing on the road. This game has a total in the 40s, which is rare for a Big 12 clash.
On the flip side, West Virginia has often tended to lose close games when they lose. Three of their four losses this season have come by six points or fewer. There's a very likely scenario where Iowa State wins this game but doesn't cover, so a teaser makes a lot of sense in this spot.
Minnesota -1.5 (6-point teaser from -7.5) over Northwestern
We are going back to the Big Ten for our final teaser leg. This game has one of the lowest totals on the entire board, making it a natural spot for a teaser. Neither of these offenses would be described as dynamic, and that might be putting it kindly. Like a couple of the teams we discussed above, Minnesota wants to ground and pound. They've got 128 pass attempts and 328 rush attempts on the year. As such, I'd be a bit wary of laying multiple scores with them.
But getting them all the way down from having to win by two possessions to pretty much just having to win straight up is very appealing. Northwestern often plays in some pretty ugly games. In two of their past three contests, they have scored only seven points. So I feel pretty good about Minnesota being able to win this game, I just wouldn't count on an offensive explosion from them.