EchoPark Grand Prix NASCAR betting preview and picks: Two Chases giving chase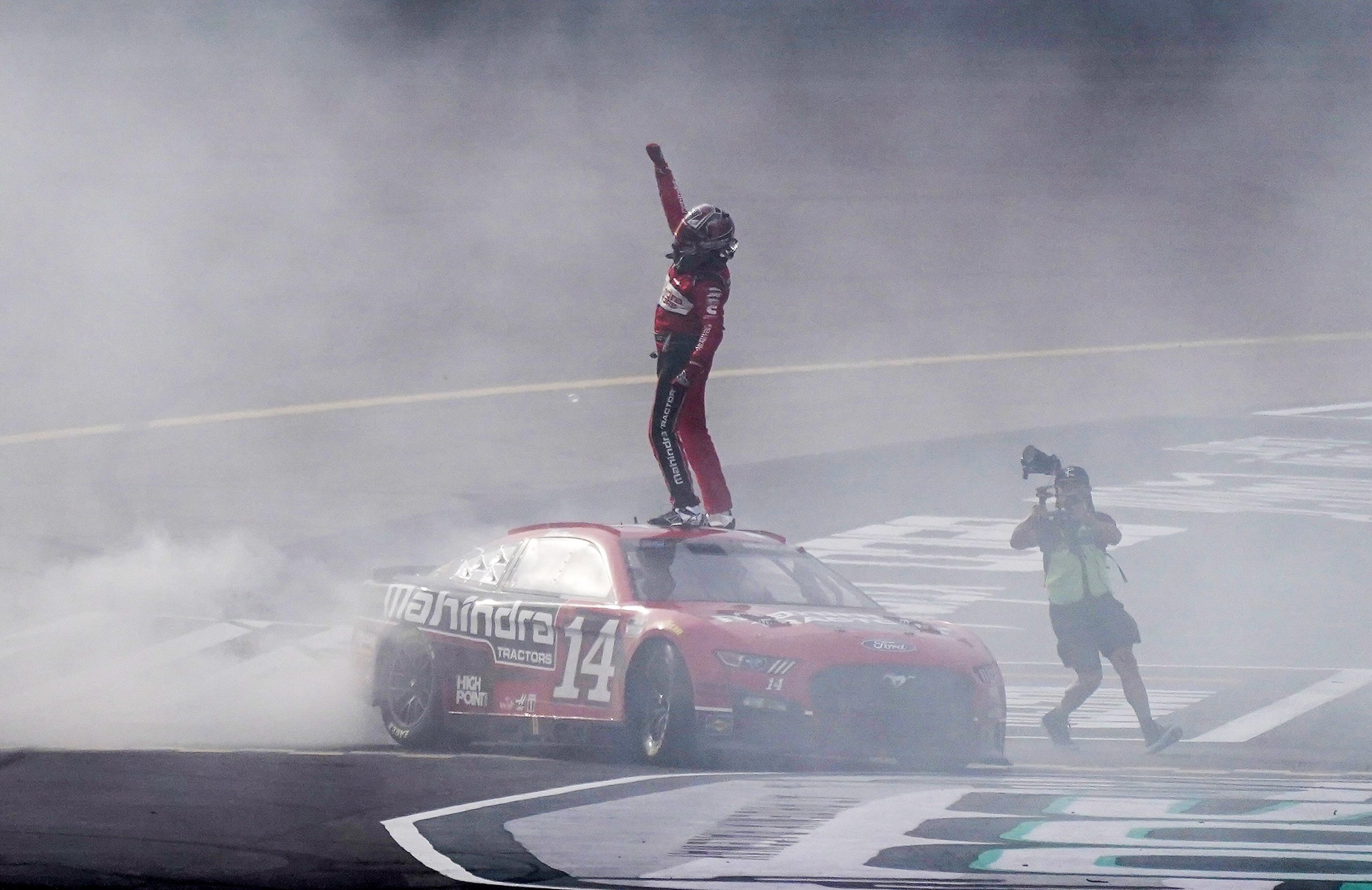 Circuit of the Americas is playing host to the first NASCAR road race of the year this weekend: the Echopark Automotive Grand Prix. The Cup series hasn't been a stranger to road courses over the last few years as they have steadily added more to the schedule. It used to be two a year, now it's up to six. F1 fans might be familiar with COTA, as it's known, with its annual date on the Formula One schedule. If you aren't familiar with it, though, check out the free Track Breakdown at DFS Alarm for a breakdown of the 20-turn, 3.41-mile layout.
Race stats
Overall, in the last five road races last year including COTA, there were some interesting stats. Nearly half (48 percent) of the top 10 finishers started there. In terms of lead lap finishers, it ranged from 24 to 34 — depending on chaos level of the race. In general, though, we saw the same handful of drivers excelling at these races. The other thing to look at with betting road races is that recent performance on all tracks outweighs road history which will inform the bets you see below.
Odds taken from DraftKings Sportsbook at time of publishing.
EchoPark Grand Prix outright win odds
Chase Elliott +250
Okay, I get I said recent performance is a great indicator of finish position on road courses. Let's face it: Elliott hasn't been great this year. It's still a road course, though. The only wins he's gotten since the 2020 Championship have come on road courses, including at COTA last year. Even if he's not been great during the year, he always finds a way to be in contention at a road course. That's what we're hoping for this week.
Chase Briscoe +1600
Briscoe has been quite fast this year. In fact, if you take an average of a few predictive metrics, like Top-15 Rate, Fast Laps, Green Flag Speed, and so on, Briscoe is in the top five. The 14 car has been that fast this year, everywhere. He also has three top-10 finishes in his last few road races — with a sixth-place finish at COTA. That's a very good combination at these odds. This is my favorite play given the relatively valuable odds.
William Byron +1900
Byron is fresh off a win at Atlanta last week. He's also the second-fastest driver in the field, based on the metrics listed above. Byron led 51 laps on road courses last year, nearly won at Road America and the Charlotte Roval, as well. The speed he has this year should make him a threat on Sunday at COTA, and one going off at longer odds than he should be.
Ross Chastain +2500
Chastain finished fourth here in the rain last year. In fact, he's finished top seven in three straight road races. Chastain also comes in having posted three-straight top-three finishes this year. Remember what we said about recent momentum being a great predictor? Well Chastain has that in spades. The car has been fast all year, as well, ranking seventh in the predictive metrics. This is a great shot for the Watermelon Farmer to get his first win in the Cup Series and good return for bettors.
ADDED: Kyle Busch +1400
Busch, over the last 14 non-Roval road races, leads the field in average finish, average running position, Driver Rating, top-fives, and top-10s. He ran the Truck race here on Saturday for more laps on the track — which is always a good thing for Busch. Let's also not forget he ran the fastest lap in practice and was leading this race for 12 laps last year before a late pit stop cost him the lead. Pretty good returns for a guy like Busch huh?
EchoPark Grand Prix prop bets
Michael McDowell Top-10 finish +300
Let's talk a bit of math with this one. I know most people don't like math but you'll see the point. The 3/1 odds on McDowell translates to a probability of 25 percent. That means the oddsmakers think there's only a 25 percent chance that McDowell, a road course guy, finishes in the top 10. Last year he finished in the top 10 twice out of seven races — or 28.8-percent of the time. He also was in the top 15 nearly 40 percent of the laps. That means we have favorable probability and the bet has solid value.
Chase Briscoe top Ford +250
If we like Briscoe's chances to win, it makes sense to like his odds of being the top finishing Ford? He's been one of the fastest cars all year regardless of make, but especially in the Ford camp. Let's not forget he won a race this year — Phoenix — just two races ago. If you wanted to go longer, you could put small wagers on McDowell or Cole Custer at 45/1 each, as they both have strong histories on road courses — but Briscoe is the safer bet.
William Byron +165 H2H vs Kyle Larson
This one is purely based on the "what have you done for me lately" theory. Larson was good to start the year and has been good on road courses recently. However, this year he's also had two-straight DNFs and hasn't yet won a stage, nor led a ton of laps. The speed just isn't in the 5 car right now. It is in Byron's 24 car, though. As we said above, he has been the second-fastest car this year. So why not take plus money on a guy we think is capable of winning to simply beat his teammate?
Ross Chastain Top-Five finish +250
Chastain finished fourth in the EchoPark Automotive Grand Prix last year after starting 20th. That's impressive. You know what else is impressive? His three straight top-seven finishes at road courses last year and his three-straight top-three finishes this year. That doesn't include the great run at Auto Club either. He should be a serious threat to win and certainly to finish top five. This my favorite prop of the group.
ADDED: Alex Bowman Top Chevy +1000
Bowman has been a deceptively good road racer over the last few years. In the last seven road races, Bowman has four top-10s. Need more? He was the most consistently fast Chevy in practice and qualifying on Saturday. Bowman's practice run was beaten by one Chevy, but the 48-car team is more consistent at road races than Daniel Suarez — the Chevy that beat his practice run. Let's take the 10-1 return and enjoy.
Our expert NASCAR handicappers provide race analysis, betting advice and NASCAR Predictions and NASCAR Picks on every race. Check out our latest NASCAR Picks today!