F1 Bahrain Grand Prix preview: Leclerc-Verstappen showdown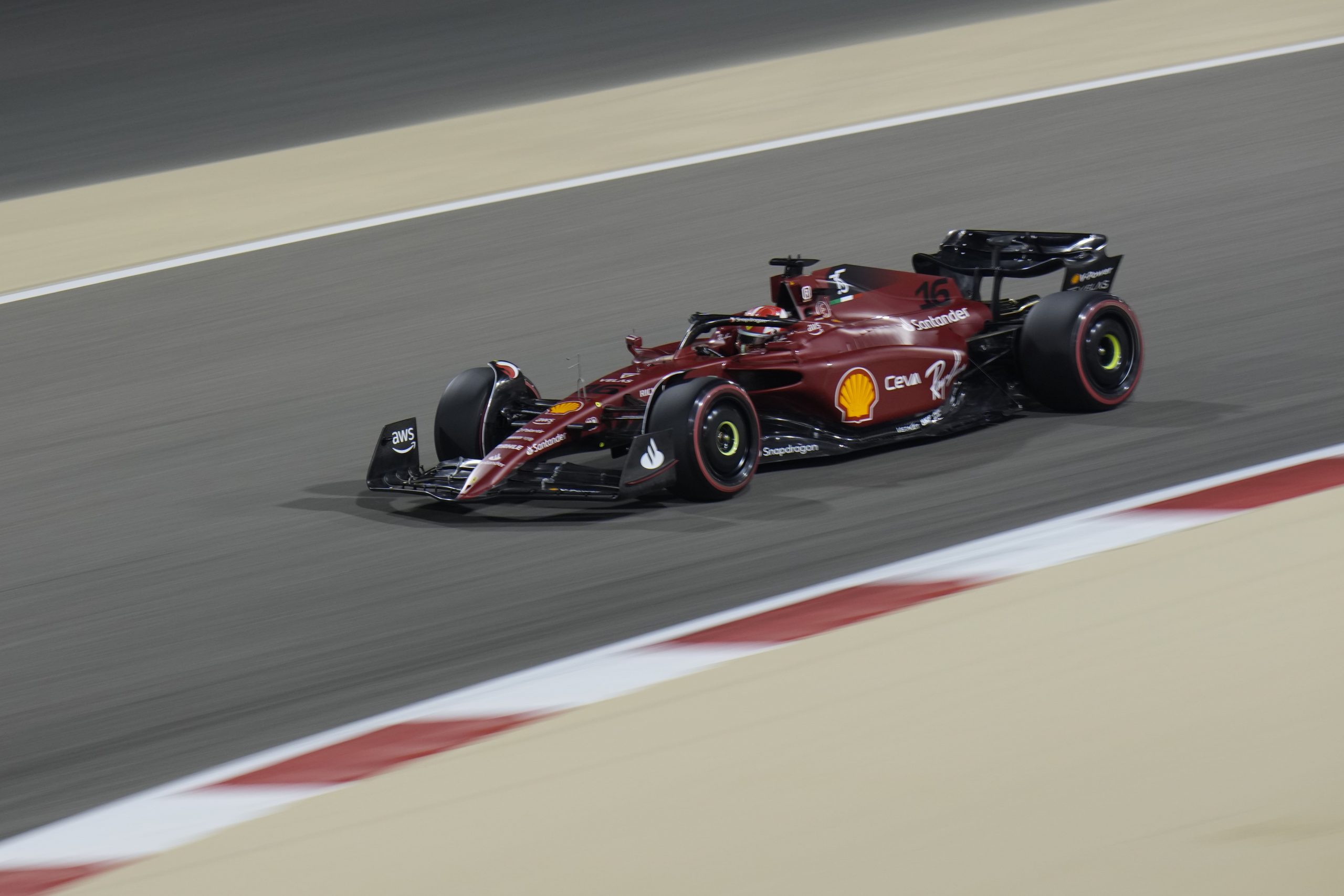 The opening round of the 2022 F1 season is finally here! The Bahrain GP is all set after three rounds of qualifying on Saturday. Now all that's left is to race the 56 laps of action on Sunday. In it's current setup, and there have been a few for this track, frontrunners have had big advantage here. Over the last few races here, the top few spots in the grid have dominated the racing in wins and laps led.
Some important notes on what we saw in practice on Friday and Saturday before we get to the bets. FP1 and FP3 were both run while the sun was still out and the temps were quite a bit higher. That's different from what we expect to see in the race when it's under the lights. FP2 is the more comparable one to race conditions. The other thing to be mindful of, is that most of the fast laps were run on the soft tyre compound. Longer runs were done on the medium compound — which is the main one for the race.
Odds from DraftKings Sportsbook at time of publishing.
Bahrain GP odds to win
Max Verstappen +115 
Verstappen has been quick in all the offseason tests and is starting second in the grid. The driver that started second last year won the Bahrain GP as well. Had he had faster out lap in qualifying perhaps he'd be on the pole, but either way he's fast.
Favorite bet: Charles Leclerc +125
Ferrari is back. Is it too early to declare that? They certainly seemed to be in testing and practice and qualifying. Leclerc is on the pole for Sunday's race and that in and of itself is enough to bet the positive return. He's a favorite for the season championship, that can't happen without winning.
Longshot: Carlos Sainz +750
Sainz has looked just as good as Leclerc and in some cases faster. He'll be starting third in the grid and if the strategy breaks his way, he could pull off the win. Granted he'll have to fend off a challenge for the podium from Sergio Perez but having a teammate with him should help his odds of at least a top-three and perhaps the win in the Bahrain GP.
Race Props
First car to retire: McLaren +600
It's been a disastrous beginning of the season for McLaren. From the delay in testing to Daniel Ricciardo missing testing with a positive Covid test. The speed wasn't there at qualifying or practice for the McLarens either. Ricciardo in particular struggled and the car seemed to have some questions. It's entirely possible that McLaren has an issue on Sunday ending in a retirement.
Fastest lap: Carlos Sainz +425
If Sainz isn't going to win, look for Ferrari to send him out later on a flying lap. They'll want as many points for the Constructor's battle as they can get from the Bahrain GP and the one point from fast lap will help early in the season. He also was just as fast in practice on the soft tires as Leclerc.
Number of classified finishers Over 17.5 +240
This is a risk — clearly, given the odds. However, if we have 18 cars avoid retirement or wrecks, it pays. The stability seems better in these cars to this point of testing which should lead to less spins and incidents. Bet this one cautiously but it was too good a return on a prop not to mention. 
Our expert F1 handicappers provide race analysis, betting advice, and picks on the biggest F1 races. Check out our latest F1 predictions today!