F1 Saudi Arabian GP: Is It Perez's Race to Lose?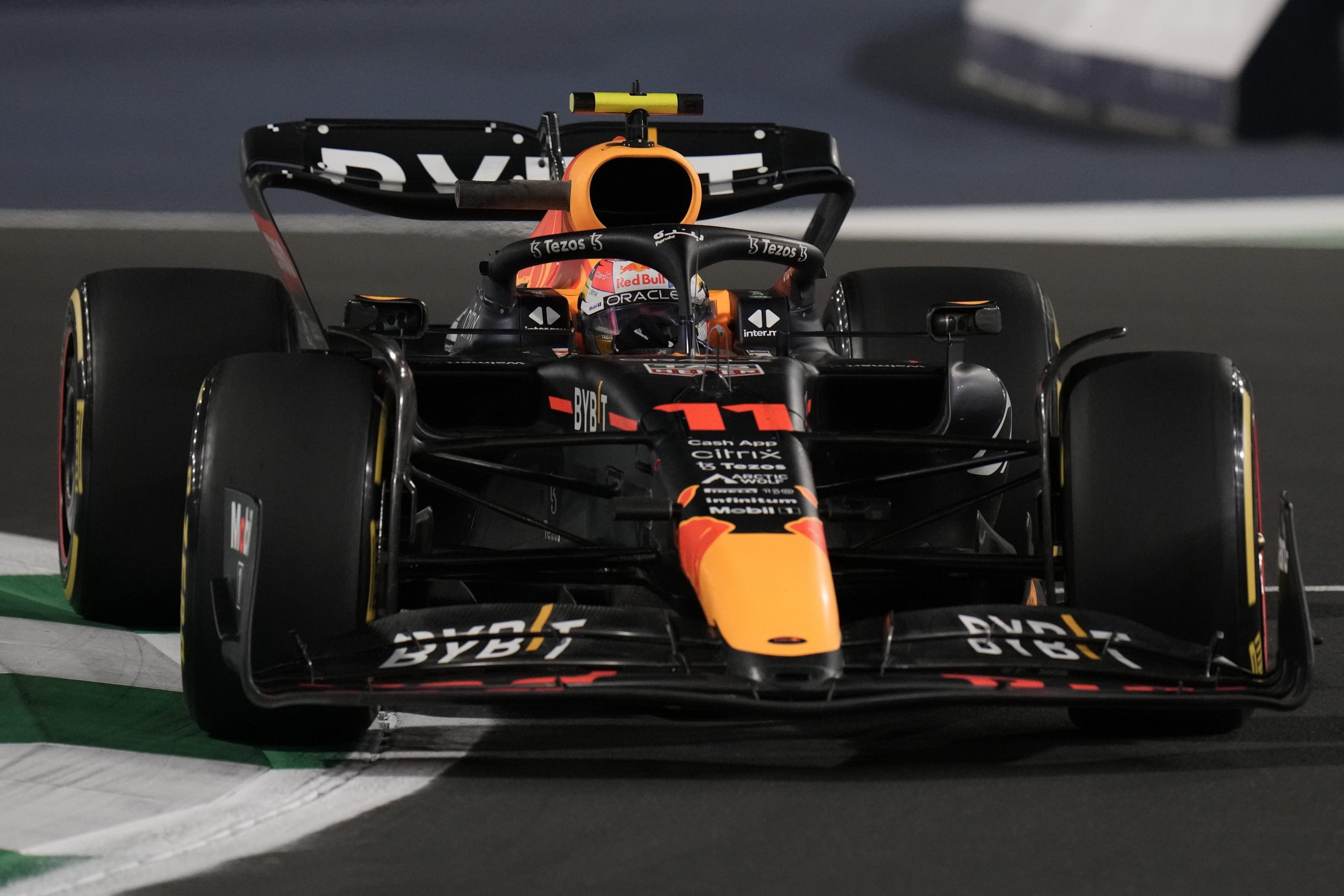 Qualifying for the Saudi Arabian GP at Jeddah has been set. That means it's time to get our bets in and start making money on Sunday's race. The opening to the F1 season has been drama-filled — whether it be from cars catching fire or teams not having speed. Jeddah should act as a marker for just how much pace a team has given the high-speed nature of the layout.
For those unfamiliar with the Jeddah Corniche Circuit, it's a well-designed temporary street layout that's among the fastest tracks in F1. Compared to last week in Bahrain, this is much more of a high-speed, sweeping style track. Teams that maximize downforce will have the best days. It's also one in which qualifying spots will play a major role in the outcome. With that mind, let's dive in to my favorite bets for the Sunday affair. Check out the top plays for the Saudi Arabian GP DFS contests at DFS Alarm as well.
Odds referenced from DraftKings Sportsbook at time of publishing.
Saudi Arabian GP Outright Winner
Charles Leclerc +135
Leclerc thought his qualifying lap was good enough for the pole. It wasn't quite, by the thinnest of margins. That being said, he still has a fast Ferrari under him and one that's been atop the charts at practice. If he can outmaneuver the Red Bull in front of him, he can start 2022 with back-to-back wins and pad his Championship lead even more.
Favorite Winner: Sergio Perez +260
This bet is a good line for a pole-sitter. Though in full disclosure, I had started writing this piece before qualifying and had Perez here at +2200 for a long shot. Losing that much return stings. While it's Checo's first pole in his F1 career, Jeddah is a great track to land that. This track is tough to pass at with the tight quarters and high speeds. If he can hold off the Ferraris behind him, it'll be a great day for Perez to land on top of the podium at the Saudi Arabian GP.
Prop Bets
First To Retire: Alphatauri +600
It was a rough opening race for Alphatauri last weekend with Pierre Gasly catching fire midway through. It hasn't gotten much better this weekend either. Gasly has a ride height issue with the floor of the car and Yuki Tsunoda had a cooling system issue in qualifying. If anything crops up on them on Sunday, it'll be a short night at Jeddah for one of the Alphatauris.
Red Bull Race Winning Car – Even
Perez is on the pole at a track where it's very hard to pass. They have Verstappen in fourth who admitted he didn't get all he could out of the qualifying laps. Red Bulls have the best straight-line speed in the pack and the Saudi Arabian GP is right up their alley with that. If they can maximize their starting spots and perhaps outsmart Ferrari in pit strategy, they're in a great spot to get their first win of the 2022 campaign.
Fastest Lap Charles Leclerc +165
Leclerc had the fastest lap last week, he ran the fastest lap in most practices, and nearly did that at qualifying. Expect Ferrari to make a play for the fast lap of the race late in the day if they're not going to win to get that one bonus point. Even if they're going to win, it's going to take a fast lap to stay in front here at Jeddah.
Favorite Prop: Double Podium Finish Ferrari +125
They're starting 2-3 on the grid and finished with a double-podium last week as well. They have the speed to hang in the top-three all race long given the practices and the qualifying runs. We're getting plus money on the fastest team on the grid finishing in the top-three spots. Hard to say no to that.
ADDED: First Driver To Retire Nicholas Latifi +1400
Latifi wrecked in practice Saturday and talked of balance issues in the car. What does that mean? There's always a risk of another oversteer incident or something on the car not being right. Williams hasn't been known for quality cars over the last few years and Latifi is certainly a part of that issue. Why not put a small wager on him being an early exit?
Our expert F1 handicappers provide race analysis, betting advice, and picks on the biggest F1 races. Check out our latest F1 predictions today!