NASCAR
Back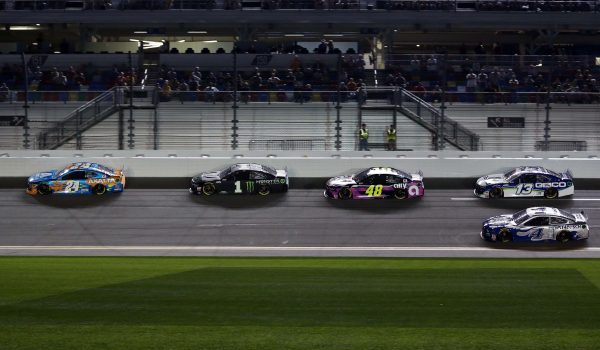 Five Drivers to watch in NASCAR's return
It has been a few months since NASCAR engines could be heard, as Joey Logano captured his second win of the season at Phoenix Raceway. Since then there hasn't been real racing, though virtual iRacing did keep us entertained for a while. Now its racing time again, as this Sunday, the season resumes with a new twist with four cup series races in the next 11 days. The first of which comes in the form of the Darlington 400. It will be good to see cars on the track as the Sports World, tries its best to return to somewhat normal. Covid-19 has made us all wait, but Sunday could see the rise of many drivers. Here is a look at the five drivers to keep an eye on.
Kurt Busch
For one Kurt Busch is well accomplish NASCAR driver. The 2004 series champion has driven plenty of different cars throughout his career. He and crew chief Matt McCall have built really good chemistry and that could be important, as they look to tackle a tough four-race stretch in just 11 days. His one victory in the #1 car came last season at Kentucky, but with wins in the past at both Darlington and Charlotte, this could be the opportunity Kurt needs to lock up a playoff spot earlier.
Joey Logano
Like he wasn't already the driver with the most momentum coming in. Logano has won two of the four Cup Series races to this point. He looked set to dominate the early months of the season, but even with the setback from Covid, Logano is a threat to win week in and week out. He and Paul Wolfe might only have four races thus far as a pair, but they have been one of the best duos thus far.
William Byron
There was no driver on fire in the iRacing Pro Series then William Byron. Byron was able to win three of the seven events and led laps in six of the seven. It may be about talent in iRacing with similar set-ups on all the cars, but will it translate to the real track. This could be a big test for Byron, but he's looking for that elusive first victory, and whos says he can't get the job done with two chances at both Darlington and Charlotte the next couple weeks.
Matt Kenseth
Is it 2018? I thought he retired. The answer to both of those questions is no. You aren't dreaming, Matt Kenseth is back in the NASCAR Cup Series, and will be taking over the #42 car at Chip Ganassi. It has been a heck of a career for the former champion of the series and two-time Daytona 500 winner. Now he has a chance to take a Chevrolet to victory lane. He has been competitive in every car he has driven throughout his career. This will be a real chance to see if he still has it.
Jimmie Johnson
Seven-time might have a few things to say before his career is over. He has had a start much thought they would never see again. Johnson has led laps, and has been in the top 10 on a pretty consistent basis, and is even in the top six in points after the first four races. It might be a bit before he could fin victory lane, but this amended schedule could pay off in his favor, especially with eight career wins at Charlotte Motor Speedway. He will have a chance to add more to that list, with two stops there in the coming weeks.
Last updated: Mon 11th May 2020