Goodyear 400 NASCAR betting preview: Reddick slides to win in Darlington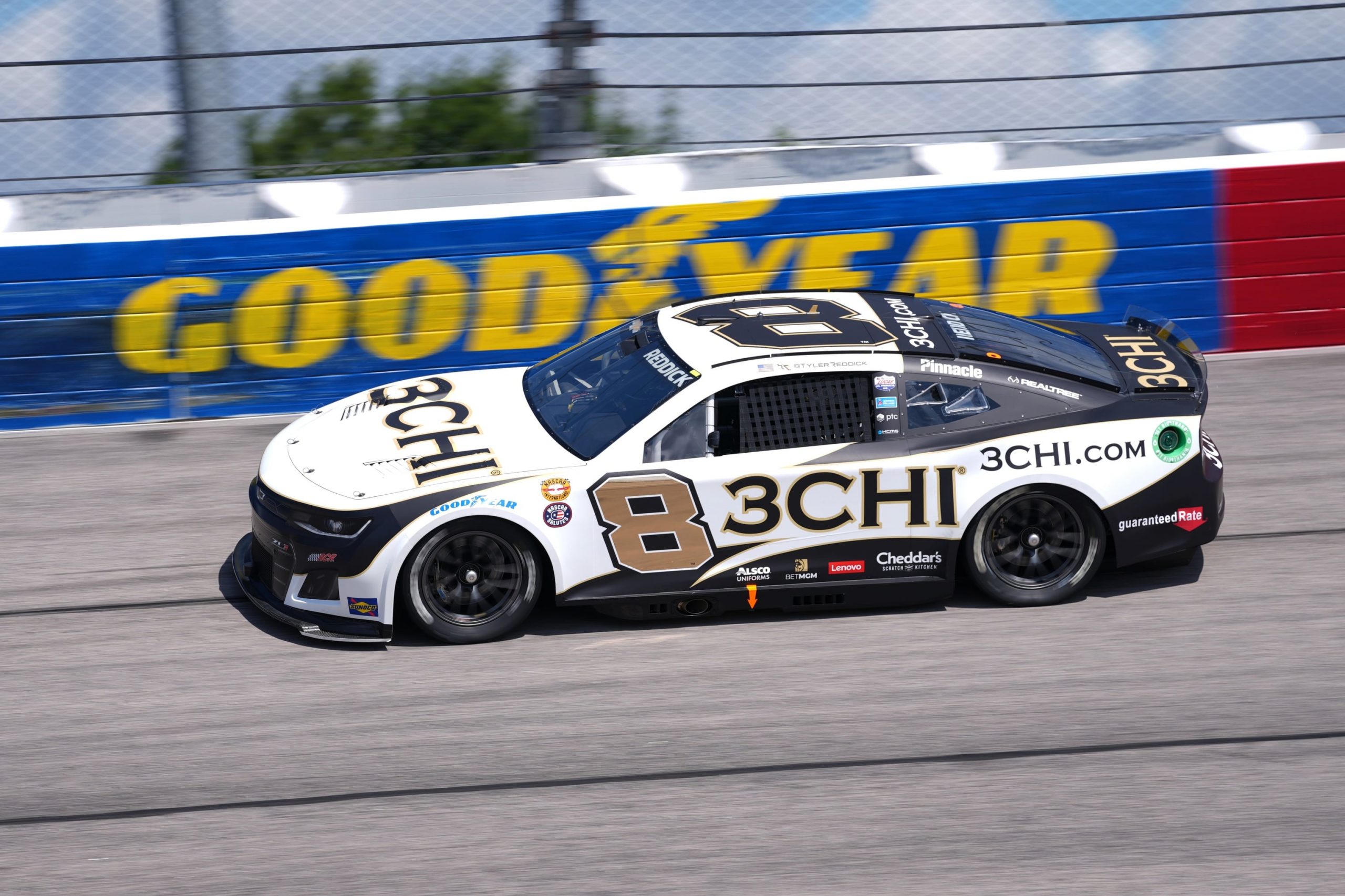 Darlington. The Lady In Black. The track Too Tough To Tame. All of these are apt names for our host track this week. The Goodyear 400 is the first trip to Darlington this year for 293 laps of racing around the very challenging 1.33-mile track. One of the Crown Jewel tracks of NASCAR, Darlington is one of the toughest tests of driver and car on the schedule. Not only is the surface worn out, but the track shape is unlike most others on the schedule.
Darlington Betting Strategy
The egg-shaped track in Darlington, South Carolina is a very tricky one for teams to adjust for in during the race. Why? Well, turns 1 and 2 are a bigger radius and have more steeply-banked than turns 3 and 4. That means that the balance at one end of the track might be great, but not on the other end of the track. Typically speaking, we want to look at drivers who have excelled here in the past as this isn't a track that produces a lot of surprise winners. Drivers that have been good at high-tire wear tracks and multi-groove tracks are the ones we're looking at. For props consideration, there is passing here — especially in the new cars — so track position isn't as important.
Odds are taken from DraftKings Sportsbook at the time of publishing
Goodyear 400 Outright Winners
Kyle Larson +500
In the last two races here, Larson has posted an average finish of 2.0. He ran top-five in practice and then qualified P2. This is all setting up for him to have a great run on Sunday. Let's not forget that he won at Auto Club earlier this year, a comparable track in terms of tire wear.
Ross Chastain +1200
Chastain has simply been fast every where this year. The Trackhouse team keeps putting fast cars on the track and Chastain is the beneficiary of that. He ran the fourth-fastest lap in practice before qualifying P8. At a track that's similar setup-wise to Darlington in Vegas, he dominated earlier this year and finished P3. Don't be surprised if he's in contention late on Sunday.
Favorite winner: Tyler Reddick +1400
Does Reddick do well with high-tire wear? Check. Does Reddick do well when the high line is the fastest? Check. Does Reddick have a good history here? Check. That's a lot of boxes being checked off by Reddick. One last one to check off, he flat out dominated at Auto Club before being caught up in an incident not of his own making. He should very good short and long-run speed at practice and is a major threat to win Sunday.
Erik Jones +6000
This is Jones' best track. It's that simple. When you compare his stats year after year at all other tracks, Darlington is the one at which he does the best. That takes into account the different equipment he's raced in his career. Jones also has previously won at Darlington, though in a JGR car, and is starting P11 on Sunday. Over the last 5 races, qualifying included, the winner has come from between P8-P15 in the grid.
Top Darlington prop bets
Favorite Prop: Erik Jones Top-10 Finish +140
We just said that this has been Jones' best track in his career. It's one that he has finished in the top 10 60 percent of the time in the last five races. The fractional odds, 7/5, work out to Vegas giving him a 41.6 percent chance of finishing in the top 10. Odds are on our side with this one. If you're really feeling Jones, he's going off at +500 for a top-5 finish, something he has done twice in the last five races here but not outside of a JGR car.
Ricky Stenhouse Top-10 Finish +250
Stenhouse is known as a driver who's been up-and-down in his carer. That trend continues this year, too. So why bet this? Well, He showed top-10 short and long-run speed in practice before qualifying P15 and he's coming off a P2 finish at Dover. Stenhouse also finished P10 at Auto Club which, remember, compares favorably to Darlington. Lastly, 46 percent of the top-10 finishers in the last five races here started outside the top 12 in the grid.
Chase Elliott (EVEN) vs. Martin Truex Jr.
Yes, Elliott wrecked out in practice and went to a backup car. Yes, Truex qualified P4. So why are we taking the backup car side of this matchup? Elliott had faster pace in practice before the wreck compared to Truex. The P4 starting spot for Truex was quite surprising to be honest given that he didn't crack the top 30 in single-lap speed at practice. While it's a backup car, they are basically plug-and-play at this point and Hendrick is more trustworthy than JGR right now.
Ross Chastain (EVEN) vs. Joey Logano
Logano is sitting on the pole and Chastain is starting P8. Ordinarily the pole-sitter would be a major threat to win, but not at Darlington. In the last five races with qualifying, the pole-sitter has dropped quite a bit in the field. Meanwhile, in that same span drivers starting P8-P15 have been quite successful in moving up.
Our expert NASCAR handicappers provide race analysis, betting advice and NASCAR Predictions and NASCAR Picks on every race. Check out our latest NASCAR Picks today!