Jared Smith's Back to the Futures: Stanley Cup liability, Conn Smythe portfolio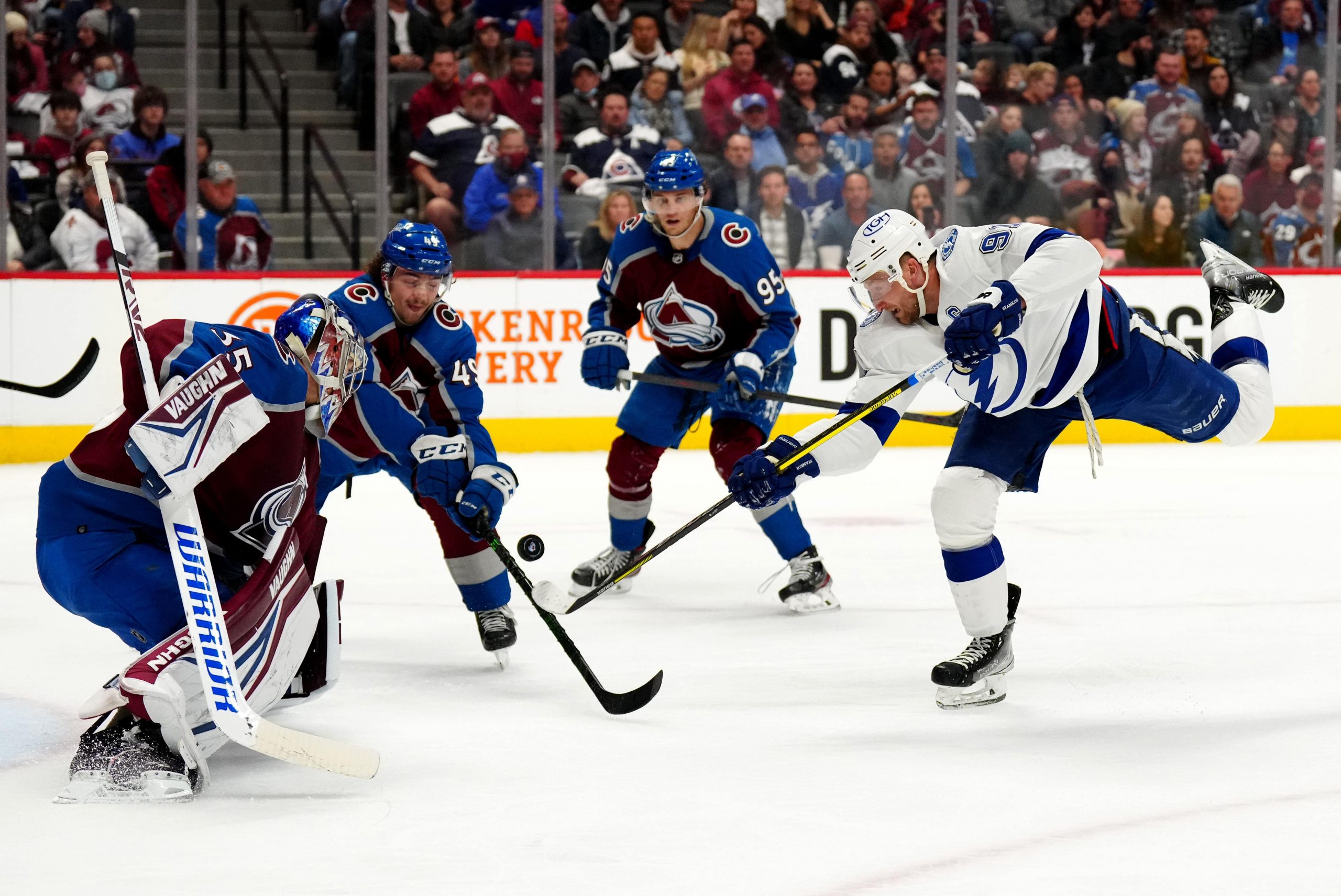 After a short breather, the NHL Playoffs resume Wednesday night in Denver with a juicy Stanley Cup Final matchup between the Avalanche and Lightning. Colorado has been a mainstay near the top of the odds board for the last few seasons and finally will get their opportunity to break through. Tampa Bay has the pedigree and edge in goal, but still opened as a pretty sizable underdog to win the series.
"If Tampa Bay stays out of the box, they can make it a series," said WynnBet Trader John Manica. "It's got 7 games written all over it, and I'll go with the goaltending and experience of Tampa in 7."
A lot of the sharp bettors and bookmakers I talked to this week also favor the Lightning to win the series. Despite that sentiment, Colorado is getting a significant amount of the early public money for Game 1, including over 70% of the puck line handle at BetMGM and 65% at DraftKings.
An Avalanche of liability
A key factor when preparing to bet on the championship round of any major sport is the futures liability attached to each team involved, more specifically, how that liability affects the price at each sportsbook.
"The Avalanche are the favorites to win the Stanley Cup and have been a big problem from a liability perspective since BetMGM posted opening odds," said BetMGM Trader Christian Cipollini. "The sportsbook is cheering for the Lightning to lift the Cup."
That glimpse behind the curtain is a clear indicator we will likely receive more favorable prices betting the underdog at BetMGM, in both the series market and game to game. But it's also important to shop around, because each sportsbook is its own separate market, and prices could vary drastically from book to book.
"We are in a tremendous spot going into the Cup finals," said WynnBet Trader John Manica. "The Rangers were our last major liability so we will be booking by the bets as they come in. There is no reason to lean too far to either side for us."
That means if you're looking for a fair price on either side, Wynn would be one of the first places I would look. They can also be used as a good barometer for comparing other prices throughout the market.
Strategy for betting the Conn Smythe market
I've built a sizable Conn Smythe portfolio throughout the postseason and currently hold tickets on 2 of the 3 favorites on the board, so all of the new buys I make during the series will likely be small with the goal in mind of protecting my original positions. If you're starting fresh this week, the only bet I would consider making is on Steven Stamkos. The best price I could find was +3000 at Westgate, with the rest of the market hovering between +1000 and +2000, so be sure to shop around.
NBC Sports Hockey Analyst Matt Bernier suggested Stamkos earlier this week on "Let's Bet It" and made a compelling argument for the captain who is coming in hot with 9 points in his last 8 games. I added a half unit on Stamkos as my only preflop Conn Smythe bet.
Oddsmakers agree the current price on Vasilevskiy, hovering between +300 and +400, does not warrant a preflop bet.
"That isn't a significant enough boost for me to totally skip a Tampa Bay series wager," added Manica. "There is also not a guarantee it will be either of them."
How I see the series playing out
If things go according to my script, the Lightning will split the first 2 games in Denver, and as a result, the futures prices on the Avalanche will become more favorable before Game 3 in Tampa. I like my current position on Makar +550, and can foresee a scenario where I add to both Makar and MacKinnon after a hypothetical Game 1 or Game 2 loss for Colorado.
"For Colorado, there are definitely two guys that standout above the rest, which are Makar and MacKinnon," added Manica. "Makar is awesome and will likely have a huge hand in an Avs victory."
Be sure to watch Let's Bet It and follow me on Twitter for daily updates on my NHL futures.
Current NHL Futures Portfolio
Andrei Vasilevskiy to win Conn Smythe +850 (1.5u on May 27th)
Cale Makar to win Conn Smythe +550 (0.5u on May 19th)
Steven Stamkos to win Conn Smythe +3000 (0.5u on June 13th)
Pickswise is the home of free NHL Picks and NHL Predictions. Check back for our daily NHL Best Bets, including our favorite NHL Prop Bets.