Jim Root's best March Madness Round of 64 best bets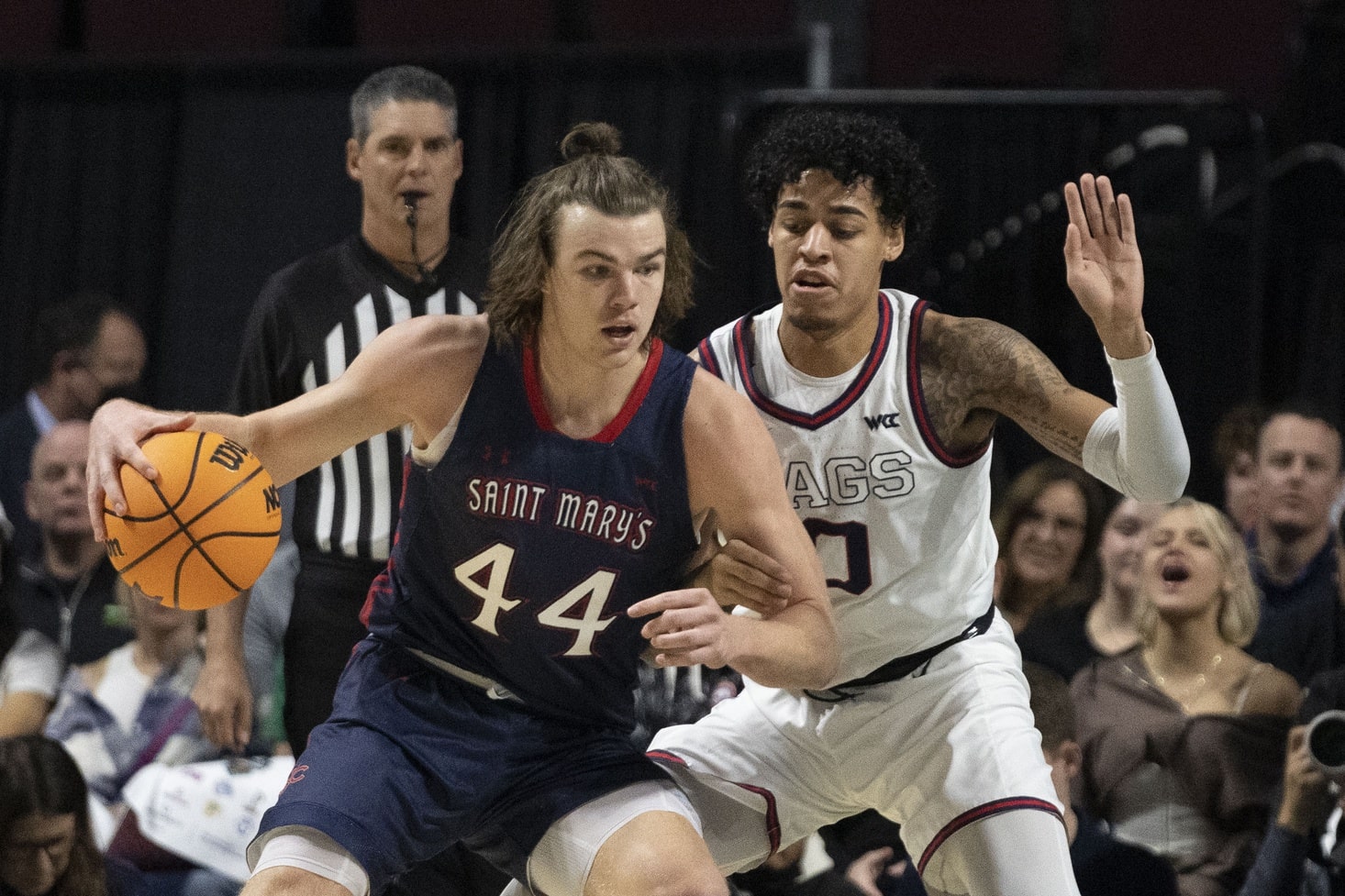 It has arrived, folks! The NCAA Tournament is upon us, with 32 glorious games looming on Thursday and Friday alone. The normal format is back – no single-site bubble, games all over the country. It's a lot to digest, but after studying the board I've come up with a handful of bets that have value. Let's dive in:
Odds via FanDuel – shop around, though! There's value to be had.
#9 Memphis/#8 Boise State under 133.5
If you've been reading my Best Bets for Pickswise this year, you already know I cannot resist an under. This one jumped out to me as soon as the committee revealed the bracket on Sunday.
To start, both defenses are better than both offenses. The bedrock of Boise State's identity is its half court man-to-man. The Broncos now sit at 19th in KenPom's adjusted defensive efficiency, and it helped them win both the Mountain West regular season and tournament championships. 
Their 'switchability' makes them incredibly difficult to attack. The Broncos have terrific positional size at basically every position, as evidenced by ranking 15th in KenPom's average height metric. This helps them dominate the defensive glass and challenge shots all over the floor. 
Meanwhile, Memphis is one of the biggest and most athletic teams in the country. For all of the criticism he has received, Penny Hardaway has consistently constructed excellent defenses, and this year is not any different. The Tigers are dominant at the rim, forcing opponents to shoot over the top to score. 
Most importantly, though, I think Boise State controls the tempo. The Mountain West is a slow league, and the Broncos have become comfortable with a crawling pace. 
Memphis wants to pressure and push the tempo, but Boise has enough ball-handlers to take care of the ball. As a bonus, two of the Broncos' guards (Akot, Kigab) stand 6-7 and 6-8, respectively, which should help them see over the top of Memphis' pressure.
#5 Saint Mary's -2.5 over #12 Indiana
Indiana is coming off a huge victory over Wyoming on Tuesday night. The Hoosiers' defense shined, frustrating the Cowboys and limiting them to a paltry 0.88 points per possession. 
Now Indiana faces a better version of Wyoming. Like the Cowboys, these Gaels are reliant on the post for offense, but they have much better alternatives – especially attacking via pick-and-roll. 
On Tuesday night, Wyoming's point guard, Hunter Maldonado, was clearly pressing in his first ever NCAA Tournament game (10 turnovers). Some of that was due to Indiana's defense, but I cannot envision such a meltdown from SMC's veteran leader, Tommy Kuhse. 
This is Kuhse's sixth college season, and he has NCAA Tournament experience (started and played 29 minutes against Villanova in 2019). He has improved exponentially from earlier in his career. This year, he blossomed into an all-conference performer – especially down the stretch.
From a schedule/spot perspective, Indiana flew out to Portland from Dayton at 4 a.m. ET on Wednesday morning. That could mess with the Hoosiers' practice schedule and prep time, putting them behind the eight ball against one of the best coaches in the entire sport. 
Given the matchup and the spot, I am willing to lay up to -3 with the Gaels. 
#10 Loyola Chicago pick 'em over #7 Ohio State
And with that, we're on to Friday! The first game to tip offers plenty of value. 
Surely you remember these Ramblers from when they knocked off top seed Illinois last season in the round of 32. All but one key player is back from that squad, and though Loyola went through a coaching change, new boss Drew Valentine was on the staff last year, as well.
Tournament experience abounds on this Loyola squad. Lucas Williamson played in the 2018 Final Four, and six other starters/rotation players also logged invaluable minutes last season. 
Another key factor for the Ramblers: the return of Marquise Kennedy from injury. He missed eight games in late February, but he came back for the Missouri Valley tournament and quickly made his presence felt. Over those three days, his minutes played ramped up, and he averaged 9.0 PPG, 2.7 APG, 5.3 RPG, and 2.0 SPG. He's a terrific defender and an additional creator off the bounce. 
On the other hand, Ohio State's health is going in the opposite direction. Forwards Justice Sueing and Seth Towns have missed the entire year, limiting the Buckeyes' frontcourt depth, and now Chris Holtmann's squad is dealing with an injury to big man Zed Key.
From a matchup lens, Ohio State has limited perimeter creation – it's essentially only freshman Malaki Branham. Loyola has the back-to-back MVC Defensive Player of the Year in Williamson. Expect him to blanket Branham and force other guards to make plays. Buckeyes star EJ Liddell will have a big game, but he may not get much help.
I would lay up to -2 with Loyola here. 
#10 Davidson +1.5 over #7 Michigan State
Similar to the Loyola-Chicago pick, this 7 vs. 10 matchup features a mid-major powerhouse taking on a floundering Big Ten squad. Davidson may not have won its conference tournament, but these Wildcats are a formidable foe.
Coach Bob McKillop's teams are best known for their offensive potency and execution. This is arguably his best team since Steph Curry was launching 30-footers for the Wildcats, replete with shooters all over the court.
Big man Luka Brajkovic's continued development in the paint has given McKillop a go-to weapon inside, and the big Austrian knocked down 40% of his triples this year, as well. Additionally, the wing duo of Hyunjung Lee and Michael Jones could be the most dangerous shooting combination in the entire country. 
The piece that pushed Davidson over the top, though, was point guard Foster Loyer – a Michigan State transfer.
Loyer has found his level in the A-10. Though the Spartans may now how to game plan against him, he has become an integral part of the Wildcats' offensive machine – it's about the sum of the parts, not the pieces themselves. Focus too much attention on Loyer and Brajkovic, Lee, and Jones will shred you.
Michigan State is dealing with an injury to key point guard Tyson Walker (he should play but could be limited) and has struggled down the stretch. Per Shot Quality's adjusted game scores, the Spartans lost 12 of their final 13 games based on the shots each team took in games.
I would take Davidson even over to -1 if this line happens to flip.
#14 Colgate +8 over #3 Wisconsin
I'll wrap up my first-round selections with a 14-seed that I think has the ability to win outright.
Colgate is a deadly offensive team, ranking 2nd nationally in 3P% while also having two massive big men in Keegan Records and Jeff Woodward who can score inside. Three different players made more than 40% of their triples, and that does not even count Nelly Cummings and Tucker Richardson, who combined to make 128 threes at 36%. 
The Raiders gave Arkansas everything it could handle last season in the NCAA Tournament. They got up 33-19 late in the first half before eventually succumbing to the Razorbacks' athletic onslaught. Wisconsin will bring no such onslaught to the table.
The Badgers are more execution-based, aside from All-American guard Johnny Davis. Davis has been dealing with an ankle issue, but even if he's limited, he could go for 25-30 points here. Those points will be earned, though, as Colgate does not give up easy points on the glass or at the free throw line.
A concern for many is that Wisconsin will be playing in Milwaukee in front of a friendly crowd. Colgate will win over all of the neutral patrons, though – especially if the Raiders knock down shots early.
Wisconsin takes away the three-point line, but Colgate's impressive ball screen motion can manufacture open jumpers. Cummings is a terrific off-the-bounce creator, and Woodward can be an offensive fulcrum on the block. 
Ultimately, I trust a veteran Colgate team to make enough shots to hang around and possibly pull the upset. I would bet this one down to +7 with a sprinkle on the moneyline. 
Pickswise is the home of free College Basketball Picks and College Basketball Predictions. With top College Basketball picks available daily, including our College Basketball Best Bets.