Jim Root's college basketball Wednesday best bets: Iowa State dominates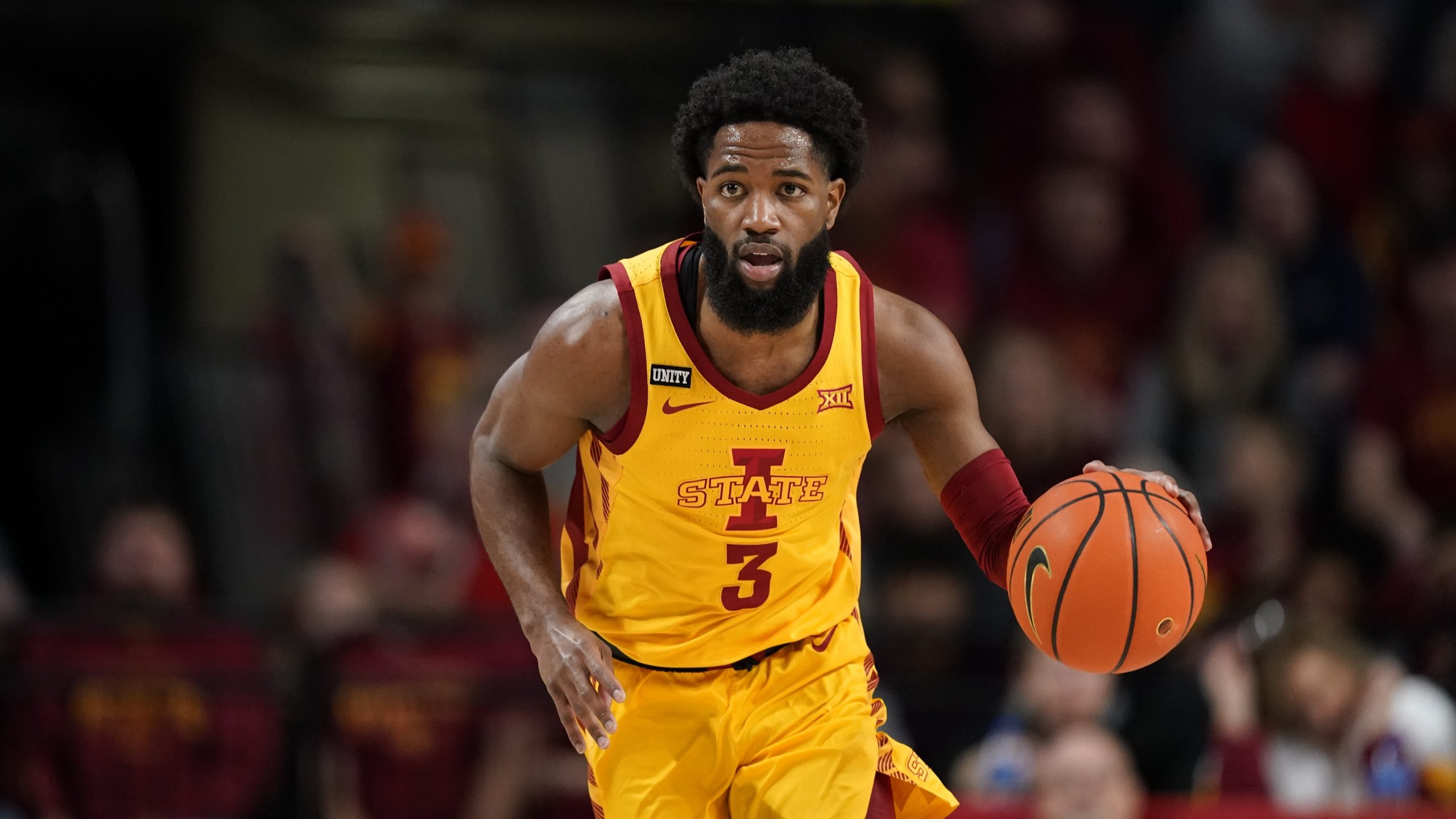 Rutgers vs Indiana Under 132
To the Big Ten we go for a crucial showdown between two mega-bubblicious squads. Both Rutgers and Indiana are desperate for quality wins, and both can get one here – provided either can score enough points.
Therein lies the rub, as I think this turns into a slog of a game considering the sky-high stakes. The game projection on KenPom has this at 66 possessions. I would not be surprised to see 63 or so as the teams carefully work to get quality shots.  
Indiana has been riding the unsustainable hot streak of Xavier Johnson. The streaky point guard has poured in 24 points in each of the Hoosiers' last two contests, including a scorching 7-for-9 (77.8%) from beyond the arc. That is not his game and has some "fool's gold" hints to it. Plus, he is about to meet his worst nightmare. 
Mr. Johnson, meet Caleb McConnell. That would be Rutgers' Venus flytrap of a perimeter defender who can put Johnson in the torture chamber. McConnell is one of the 10 semifinalists for National Defensive Player of the Year, and he has had outstanding efforts against talents such as Johnny Davis and Jaden Ivey. Bottling up Johnson should be child's play. 
On the other end, Rutgers scores via tough Geo Baker jumpers, Ron Harper as a mismatch forward, and off Paul Mulcahy penetration. This team does not take threes at a high rate – just 319th nationally in that stat. Unfortunately, that's how you beat Indiana's compact defense that features multiple outstanding rim protectors. 
Both defenses are better than both offenses in this one. Given how vital this is for both sides in the NCAA Tournament picture, I expect a slower game as well. Like cooking in a crock pot, we want unders to be low (efficiency) and slow (pace) – this one has the makings of both. I would take it down to 130.
Be sure to check out our full game preview for Rutgers Scarlet Knights vs Indiana Hoosiers
Iowa State -4 over Oklahoma State
TJ Otzelberger's immediate turnaround of the Iowa State program has rightfully earned all kinds of plaudits. The Cyclones were 2-22 last year; now, they are 20-9 and will easily earn an at-large to the NCAA Tournament. 
Otzelberger mined the transfer portal for new talent, and he especially succeeded in bringing in a bevy of terrific defensive players. He also gets his players to play incredibly hard. Effort plus defensive ability has the Cyclones all the way up to 9th in KenPom's Adjusted Defensive Efficiency. Iowa State has some offensive issues of its own, but if you cannot score against this defense, you will have a tough time beating the Cyclones. More specifically, opponents must take care of the ball.
Against teams with a turnover rate of 19% or higher, Iowa State is 13-3. Against teams with better ball security, that win/loss record drops to 7-6. Guess where Oklahoma State falls there? If you guessed "well above 19%," then congratulations! The Cowboys sit at 20.9% on the year, and they coughed it up 16 times in a home loss to these Cyclones back in late January. 
When Iowa State can force miscues, it provides a desperately needed source of easy points for the offense. 
A final key for the Cyclones: Izaiah Brockington is currently playing like a legitimate All-American. Over his last five games, Brockington is averaging an absurd 24.2 ppg, 5.8 rpg, 1.6 apg, and 1.6 spg on 56% shooting. He has been nothing short of sensational, and riding that kind of playmaking wave seems like a smart move. 
Oklahoma State is also coming off a heartbreaking overtime loss at arch-rival Oklahoma. That was actually the Cowboys' third straight overtime game (the last two of which were losses). For a team that remains ineligible for postseason play, it will be difficult to climb the emotional ladder and be fully dialed in for a trip to Hilton Coliseum.
I would lay up to -5 with these Cyclones in a great spot and beneficial matchup.
Be sure to check out our full game preview for Oklahoma State Cowboys vs Iowa State Cyclones
Arkansas vs LSU Under 140
Like the Rutgers/Indiana matchup, this clash brings two great defenses and two shaky-at-best offenses. LSU in particular has been a juggernaut on the defensive end, currently residing at a lofty #4 ranking in KenPom's AdjDE. The Tigers are fast, physical, long and deep, and they consistently make opponents uncomfortable. 
The key to stopping Arkansas is twofold. You must cut off the head of the snake, lead guard JD Notae, and you have to get physical with skilled big man Jaylin Williams. LSU has the athletes to throw at both of them. Xavier Pinson – who did not play in the first meeting back on January 15th – and Eric Gaines can rotate on Notae. Both players are thin but lanky, and they can bother Notae with their quickness. Mwani Wilkinson, a bigger 6'5 wing, could also see some time on the Razorbacks' maestro. 
For Williams, LSU has an army of big men up front. Efton Reid, Tari Eason, Shareef O'Neal, and Darius Days may all see time on Williams, and that should help wear down the outstanding Arkansas big man. Stopping LSU takes less creativity. Quite simply, LSU's offense is awful, and Arkansas' hyper-switchable lineups should force the bricky Tigers to shoot over the top. 
The first game between these two had 69 possessions but just 123 points. Both struggled mightily to generate quality sots, and they combined for 35 turnovers. That's a lot of empty possessions. Pace-wise, the possession projection for this one is 72. Both squads like to run, but neither team has exceeded 69 possessions in their recent outings. 
I anticipate fewer than 72 possessions, but even if the tempo gets going, the efficiency in this one should be quite low. I would bet this under down to 137. 
Make sure you read the rest of our picks for Wednesday's big college basketball matchups!
Pickswise is the home of free College Basketball Picks and College Basketball Predictions. With top College Basketball picks available daily, including our College Basketball Best Bets.