MLB
Back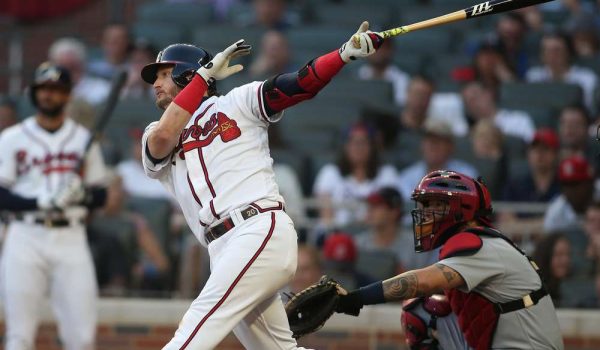 Josh Donaldson: Are the Twins World Series Contenders?
The Twins offense RAKED in 2019. They led the league in home runs (307), they finished second in runs scored (939), and they finished second in OPS (.832). As if their lineup wasn't already scary enough, the team agreed to a four-year deal with third baseman Josh Donaldson last week.
The former MVP had another standout season during his lone year in Atlanta. Donaldson finished the 2019 season with a .900 OPS, slugging 37 home runs to go along with 94 RBIs and 96 runs scored. Even if you're wary of Donaldson's rising age, his insertion into the middle of the Twins line-up will immediately boost the ceiling of the squad. Best of all, the veteran has absolutely mashed in Minnesota throughout his career; in 97 ABs, Donaldson has 10 homers, 21 RBIs, 24 runs scored, and an eye-popping 1.283 OPS (that's the highest OPS among ballparks that he's played at least five-plus games at).
Impact on Miguel Sano
His inclusion in the lineup will have an impact on the infield construction for the Twins, as Miguel Sano will be forced over to first base. That may end up being a blessing for Minny, as Sano has the build and the pop of a first baseman, and he'll help fill the hole left by C.J. Cron's move to the Tigers.
The Real Takeaway From This Signing
Of course, Donaldson's impact on the Twins is obvious. Most importantly, the Twins gave him the largest free-agent contract in team history, and it's the second-largest contract ever handed out by the franchise (only trailing Joe Mauer's deal). The Twins also reportedly poked around on a number of high-priced arms before settling on Donaldson, as Zack Wheeler, Madison Bumgarner, and Hyun-Jin Ryu were reported targets.
If anything, this proves that the Twins are all-in this season, and considering the uncertainty in Houston, the Twins could easily battle the Yankees for the best record in the American League. If the offense performs similarly to last season (and if they can get something from the pitchers behind ace Jose Berrios), their 20/1 World Series odds could be an absolute steal. That's your best chance for big money when it comes to betting on the Twins, as their American League odds (9/1) and American League Central odds (10/11) aren't as enticing (the Astros and Yanks will challenge for the league crown, while the Indians could always emerge in the Central).
Last updated: Mon 20th January 2020