Kwik Trip 250 NASCAR betting preview: Will Chase Elliot defend his title?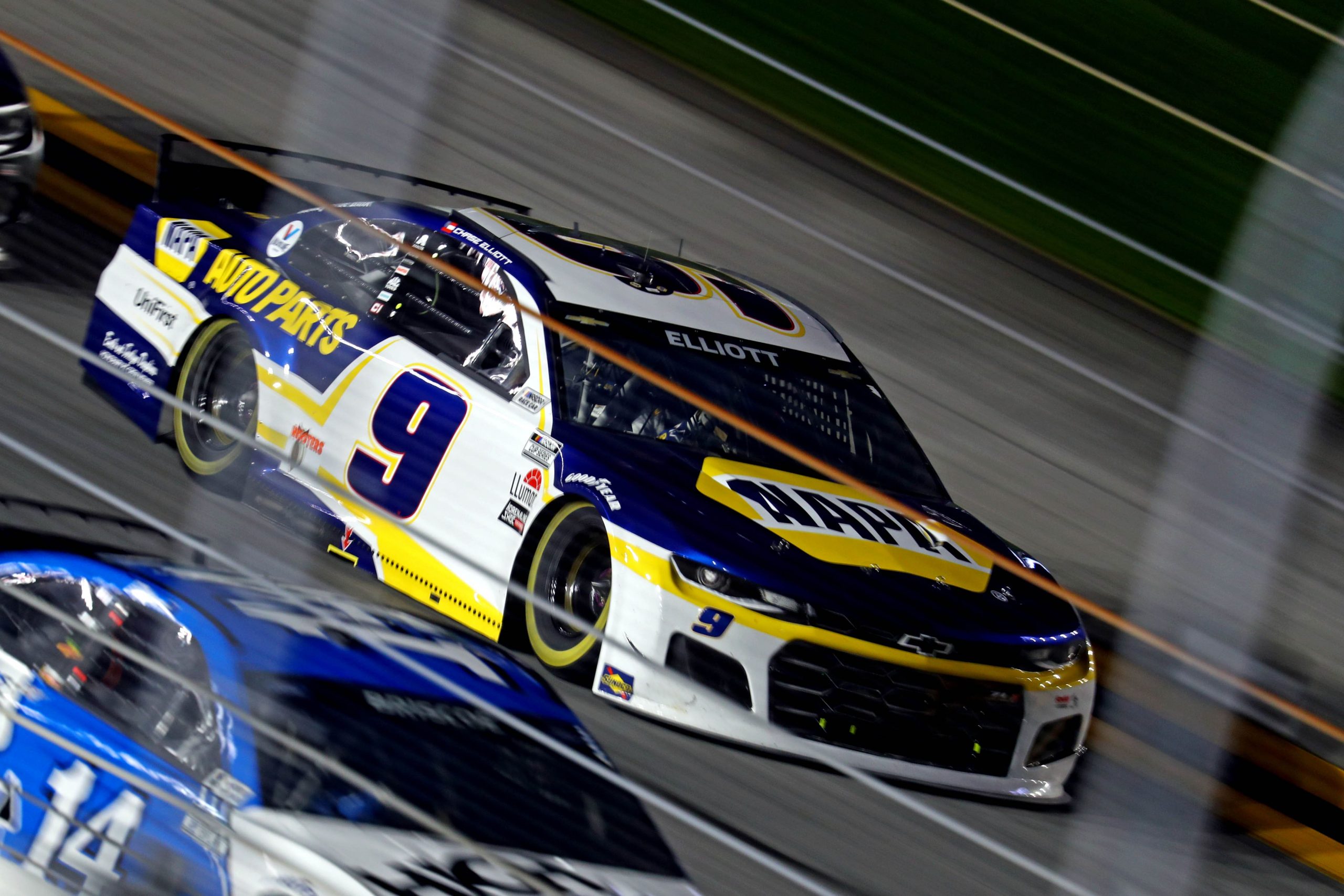 Happy Fourth of July weekend! The NASCAR Cup series schedule heads to Wisconsin this weekend for the third road course race of the year — Road America. This historic road course first held a NASCAR event in 1956 but the Cup series didn't return until 2021. Now we get a second year of the 4.048-mile, 14-turn road course in Elkhart Lake, Wisconsin.
Road America Race Guide and Betting Strategy
Typically with road courses, they are shorter races based on laps because the lap mileage is so much longer. That's the case with Road America. Due to each lap being just over four miles, there will be 62 laps in this event equalling the 250-mile distance. The shorter race only really effects prop bets. The outright winner bets aren't necessarily effected by the length of the race or each lap; for the most part. I say for the most part because with a track this long with this many passing opportunities, there are a lot of spots that can be made up on each lap. This track is a very good test of all of the driver's skills with it being a perfect combination between a speed layout and a technical one. If we want to look at a "similar" road course it's reasonably similar to COTA, though COTA is still a tad more technical than Road America. There are slow corners and fast corners alike on this track but without a ton of run-off areas to keep cars out of trouble, we could see several drivers go into the grass.
Kwik Trip 250 outright winner bets
All odds listed at DraftKings Sportsbook at time of publishing.
Chase Elliott (+500)
Do we really have to go over Elliott's road racing bona fides? He's been the top road racer in the series for a while now and leads the Cup Series in active driver wins at these types of tracks. He won here last year when starting P34 and was fast at both COTA and Sonoma. He should be in contention again come Sunday.
Ross Chastain (+800)
Chastain won at COTA, granted by spinning out AJ Allmendinger, but at win's a win. He was also fast at Sonoma as was his teammate, race-winner Daniel Suarez. So far no one has been able to match the speed for the Trackhouse Racing duo at road courses this year. If we go back to last year as well, when his equipment wasn't as good, he finished no worse than 12th, with two top-sevens, at Watkins Glen, Sonoma, and Road America.
Martin Truex Jr. (+1200)
Just like Elliott, Truex's road racing bona fides are very well established. While he's not won as recently on a road course as Elliott, there is still speed in the 19-car and it showed well at COTA — moving up 10 spots in the race. Last weekend at Nashville was a great showing for all of JGR to try and carry some good mojo into Road America. The other thing that's helped Truex is the announcement that he's coming back next year seems to have given his confidence a boost.
Austin Cindric (+1500)
Before coming to NASCAR, Cindric spent his racing career road racing in Europe. That's made him a strong competitor at this style of race throughout his NASCAR career. He'll be another strong contender this Sunday in the Kwik Trip 250 as well. He'd never seen Sonoma in racing conditions and yet drove from 25th to 5th by the end of the race in a race with very little passing. He also ran strongly at COTA and now comes a track he's dominated at in the lower divisions. 
Best Kwik Trip 250 prop bets
Ross Chastain (+100) over Kyle Larson
While it's true that Larson has out-qualified Chastain and ran faster than him in practice this year, that doesn't much matter it seems. There is something about the races that's given Larson fits this year with his results not being nearly as good as they should be. Meanwhile, Chastain is simply getting good finish after good finish especially at road courses. The edge has to go to Chastain here and we're even getting even odds too.
Austin Cindric (-115) over Christopher Bell 
This one is close, in fact, both are minus odds on this one. However, we have to lean on the experience factor here for Cindric in this style of racing. Christopher Bell has been solid to be sure, but the higher finishing upside is with Cindric. While Bell finished ahead of Cindric at COTA, the edge goes to Cindric because of Cindric's ability to pass in tough conditions like Sonoma. Both started P25 or worse, Cindric drove up to P5 while Bell languished in P27. Lean to Cindric.
Austin Dillon top-10 Finish (+300)
Has anyone been paying attention to Austin Dillon this year on road courses? I doubt it. He's usually a guy that doesn't get much attention on these types of tracks but in this case he should be. He finished P11 at Sonoma and P10 at COTA this year and hasn't finished outside the top-15 in any of the last five road races, not including Roval-style tracks. Last year at Road America he started P37 after not getting a qualifying lap and still finished P11. There's a pretty good shot for Dillon to add to his very good top-10 numbers this weekend.
Kevin Harvick top-10 Finish (+100)
Haven't we been saying for weeks that Harvick just keeps hustling around the track and getting top-10s? We've been right most of the time too. At road courses this year he's finished P11 and P4, with the P4 coming after a P23 start at Sonoma. Sure enough, the old man is getting his arms around the new car and finding speed as the season goes and combine that with his experience and you've got a driver that just knows how to finish in the top-10 routinely.
Our expert NASCAR handicappers provide race analysis, betting advice and NASCAR Predictions and NASCAR Picks on every race. Check out our latest NASCAR Picks today!