College Basketball
Back
Your Complete March Madness Bracket Guide: Key Trends, and Tips for filling your Bracket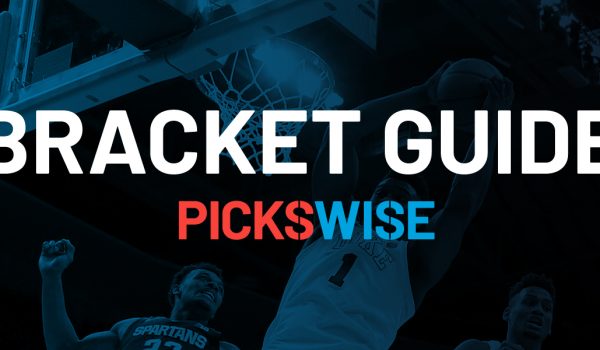 College Basketball
5:03PM
Sun 14th March 2021

College Basketball
5:03PM
Sun 14th March 2021
Andrew Wilsher
See Bio
Andrew Wilsher

@aWilsher94
andrew.wilsher@spotlightsportsgroup.com
Editor of Pickswise. Born and raised in jolly old London, England, with an undying love for the NFL, NBA, soccer, and horse racing. A big-time sports bettor who loves futures markets and backing underdogs. Long-suffering New York Jets fan.
By Andrew Wilsher

@aWilsher94
andrew.wilsher@spotlightsportsgroup.com
See Bio
Editor of Pickswise. Born and raised in jolly old London, England, with an undying love for the NFL, NBA, soccer, and horse racing. A big-time sports bettor who loves futures markets and backing underdogs. Long-suffering New York Jets fan.
A Guide To Filling Out Your 2021 March Madness Bracket
A large part of what makes March Madness the sporting phenomenon that it is comes down to the widespread participation of March Madness Bracket competitions.
It's estimated that 70 million brackets are filled across America each year in the lead up to March Madness, with each entrant trying to beat the odds and become the first to predict a perfect bracket.
The odds of predicting a perfect bracket are astronomical, with the variables involved in sport, it's impossible to calculate the exact chances but scholars have estimated it anywhere between a 2.4 trillion and 9.2 quintillion to one chance.
It is no surprise then that a perfect bracket has never been achieved, and probably never will be, to the delight of the world's fourth-richest man Warren Buffett, who famously offers an enormous prize ($1 billion in 2018) each year to anyone who can predict a perfect bracket.
The bracket is the schedule of the entire tournament, mapping every team's potential route to the Championship Game. A Selection Committee comes together on the Sunday before March Madness, known as Selection Sunday, to decide on the 36 teams to accompany the 32 Conference Champions into the contest, and rank them 1-68 accordingly.
The four lowest-ranked conference winners will face the four lowest-ranked at-large teams, in what are known as play-in games or the First Four. The four winners of the play-in games progress into round one of the Bracket. With the total number of teams now at 64, the Bracketology can begin.
So the teams are ranked, regionalized, and set, how do I go about filling in a bracket of my own?
Most people will enter a March Madness bracket at work, with friends, or into paid competitions. And as a result, March Madness will attract the more casual sports fan. Perhaps you've never heard of the Iona Gaels or Gardner Webb Runnin' Bulldogs, so what pitfalls should you avoid when filling out your bracket? Check out some key pointers below that our experts use every year when setting their March Madness brackets: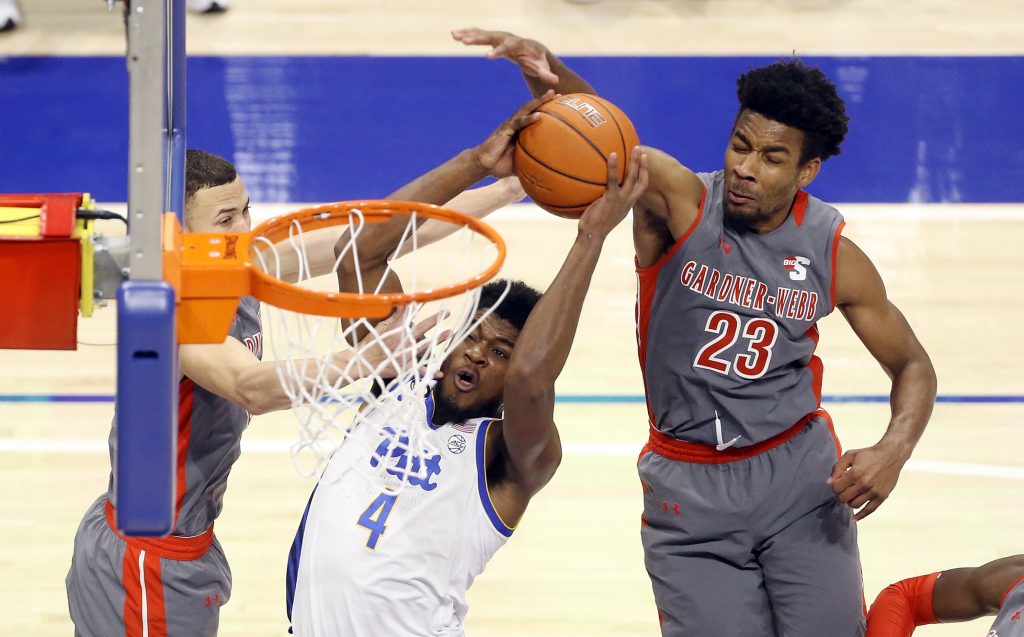 1. Trust the ratings, to an extent…
Hours are spent by experts on the Selection Committee analyzing statistics and data to decide who is ranked where, but they're not an exact science, and while upsets are a big part of March Madness, they usually aren't far wrong. Top-seeded teams have won 22 of the 35 Championships since 1985, and when you throw in the two and three seeded teams, that jumps to 31 of 35 National Champions since 1985.
It's worth noting that since the 64-team format's inception in 1985, only once has a 16th-ranked team beaten a first-ranked team in the opening round, so the four top seeds are usually a safe bet in round one.
Simply put, the top seeds are the best teams and are the most likely to advance into the Final Four, but only once have we seen the four top seeds fill the Final Four positions — more often than not only one or two will make the cut.
2. Be Adventurous With Your Upset Picks In The Later Rounds
Once upon a time you could just lock in the final four with picks from the top 3 seeds and work backward but those days seem long gone with at least one team from outside the Top 3 ranks reaching the Final Four in the last 10 March Madness Tournaments. From most to least recent, ie. 2019 back to 2010 here the lowest-seeded team in the Final Four has been ranked as follows; 5, 11, 7, 10, 7, 8, 9, 4, 11, 5. What this tells us is these mid-seeded teams do have a shot of at least getting this far, so find a sleeper or someone with a nice route and take a chance.
3. At The Same Time, Don't Get Carried Away When Choosing Your Champion
While lower-ranked teams have been closing the gap in the NCAA Men's Tournaments and as likely as ever to make the Final Four, this hasn't really seen higher-ranked teams win it all. Since 1998, 23 Tournaments have been held and just one team (the seventh-ranked Connecticut Huskies) outside of the top three seeds have won the National Championship. Across that same period, we have seen 15 first seeds, three second seeds, three third seeds, and one seventh seed crowned National Champions. While the underdog might make the dance, history strongly suggests fading them in the big games.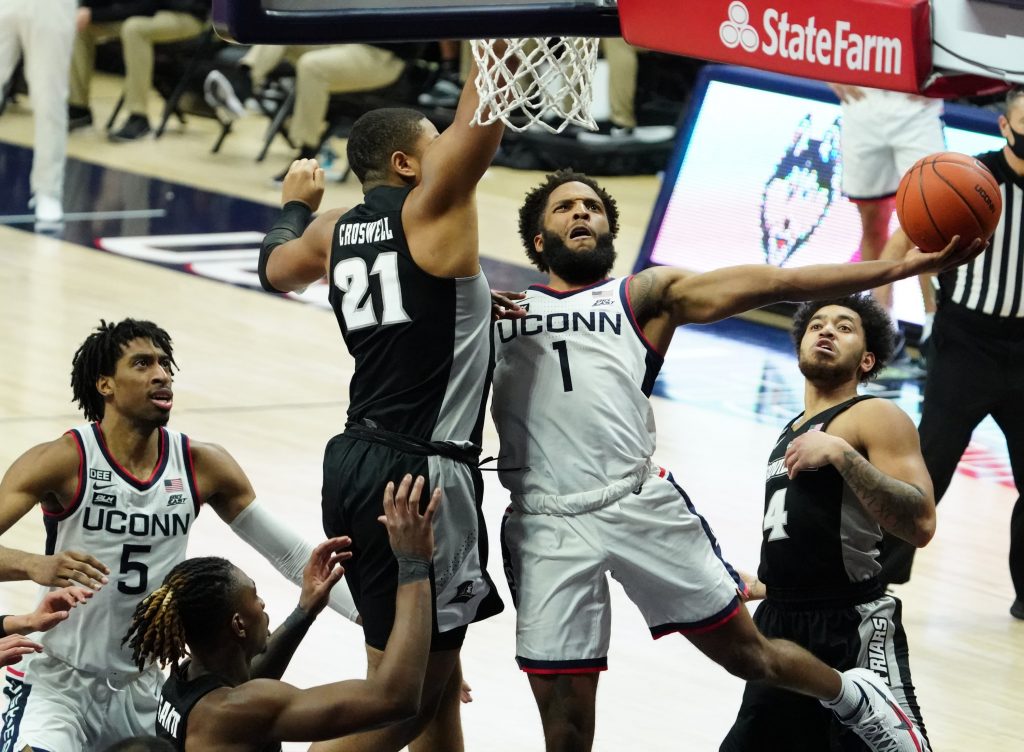 4. First Round Upsets — 5 seeds vs. 12 seeds
March Madness upsets are a mainstay of the bracket, and it's worth picking a few of them in your bracket in the early rounds. While lower-ranked teams have a poor record in the latter stages of March Madness — with no team seeded 12 or lower ever reaching the Final Four — they are usually worth chancing in the first two rounds.
The 12 vs. 5 upset is one of the more popular options in brackets each year, but for good reason.
Since the tournament was expanded in 1985, 12th seeds have a 47-89 record against fifth seeds, equating to a 34 percent win-rate, just over a third. For comparison, 13th seeds only have a record of 28-108 (20 percent) against fourth seeds so there is a big drop off, for just one seed either way.
There have been 35, 64-team March Madness tournaments since the expansion in 1985, with last year's tournament canceled due to the COVID-19 pandemic, and in those 35 tournaments, at least one 12th seed has advanced into the second round in all bar five. So why are there a disproportionate number of 12 vs. 5 games upsets then?
5. Who Are The 12's? – Importance Of A Winning Mentality
Looking at the last five March Madness tournaments, each of the 20 teams filling the 12 seeds were conference champions. Often these are champions of the smaller conferences but a winning mentality is not something to underplay. Winning down the stretch and carrying momentum into the March Madness Bracket is a recipe for success, and you rarely see a team with patchy form heading into the tournament, make a deep run in the tournament so why not roll with a champion to cause the upset.
6. Who Are The 5's? – Mid-table, Big Conference Teams
Across the same five-year stretch, only four fifth seeds were conference champions, the remaining 16 receiving an at-large bid into March Madness. The fifth seeds are usually mid-placed teams during the regular season from the bigger conferences. The Big Ten, SEC, ACC, and Big 12 conferences have accounted for 17 of the 20 fifth seeds in the last five tournaments, and they had an average regular season finishing position of 3.76 in their conferences.
In a normal year, the fifth seeds are also geographically vulnerable. The top four seeds are intentionally protected and where possible entered into the region closest to home. From the fifth seeds down this is not the case so the games can be anywhere. A long travel schedule or a true neutral court are both levelers and give the underdog a better shot of upsetting the odds. With the entire tournament being played in the state of Indiana this year, we could see a shift away from these leveling factors as travel will be greatly reduced.
Once the March Madness Bracket is set on Selection Sunday, March 14, check out our designated March Madness hub for the locations, game information, and our March Madness Predictions throughout the entire 67-game slate.
7. Work Backwards – Find Your Champions First
A lot of Bracketologists will work in reverse and this is not a bad method to adopt with strong trends around who is most likely to win it all. Do you like a particular team or two to make the Final Four? Have you already decided on your idea of the National Champion? If so, lock those picks in and work backward. Bracket scoring works exponentially, so a correct March Madness Prediction in the Final Four or even the Championship game earns you considerably more points than the first couple of rounds.
Check out our March Madness Odds page for all the latest March Madness betting news and odds for every game and all the top futures markets.
Last updated: Sun 14th March 2021