MLB
Back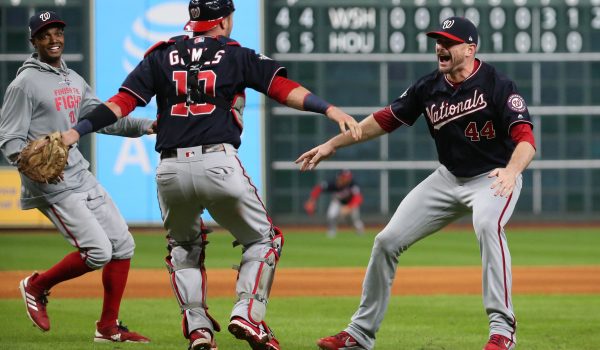 MLB Considering Major Postseason Changes
We'd like whatever Rob Manfred is having (of course, we don't blame him for seeking a distraction at the moment).
On Tuesday, reports emerged that Major League Baseball is considering MAJOR changes to their postseason format. As Joel Sherman of the New York Post passed along, these changes could be in place by the 2022 postseason.
The major postseason revision is via the number of teams, as MLB would increase the participants from 10 to 14. With seven playoff teams in both leagues, the top seed would receive a bye.
Meanwhile, the six remaining teams in both league would participate in a first-round, three-game series, with all of those games taking place at the home stadium of the higher seed. Finally, in what may perhaps be the most bizarre addition to the rule book, the higher-seed in these matchups will be allowed to choose their opponent for the first-round series.
An extra round wouldn't only provide MLB and the teams will some extra cash in October. Rather, these changes should also add some urgency to September contests, as teams will still be jockeying for playoff spots and/or position.
Of course, while this major change could be imminent, it's not a foregone conclusion that it will receive the approval of the Player's Association. However, union president Tony Clark suggested that the players would be open to any change.
"Expanding the playoffs in a sensible way is something worth discussing when part of a much more comprehensive conversation about the current state of our game," Clark told Sherman (via Twitter).
From a betting perspective, an increase in playoff teams will naturally have a major impact. Not only would there be four extra teams competing in the postseason (which will be relevant for regular season props), but there will also be an increase chance of an upset. Baseball's notoriously unpredictable, and with an entire extra round of the playoffs, there's a better chance that one of those top squads can get bounced.
For now, we'll continue betting on regular, ol' baseball for the 2020 season. However, when you're placing those bets, remember that this could be one of the final times that you're betting on that specific postseason format.
Last updated: Mon 10th February 2020