NASCAR
Back
NASCAR Eyeing return in May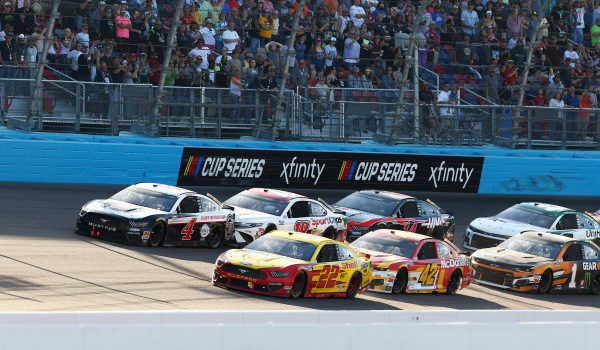 It's been nearly two months since the Covid-19 Pandemic halted all sports.  Hope is on the horizon, as NASCAR looks set to announce its formal return. With Social Distancing in effect, there is still a way the drivers can get back to what they do best. Many will say why even take the chance, but without fans, the drivers still have a chance to do what they do best.
NASCAR eyes Mid-May Return
This week key crew members started to return to work at NASCAR's various race teams. As they look to prep cars for what is hoped to be a return to action starting May 17th at Darlington Raceway. NASCAR has looked at all the possible situations for making racing possible even while practicing social distancing.
The biggest concern has to be travel, and that is why NASCAR looks to be going in the direction of multiple races at some of the closest tracks to the Charlotte, North Carolina area. Those could include races at Charlotte (North Carolina), Darlington (South Carolina), Bristol (Tennessee), Martinsville (Virginia), and Atlanta (Georgia).
The Possibilities of how it will all work out is endless, but a probable schedule looks to be double races at Darlington, then running the Coca-Cola 600 as scheduled on Memorial Day Weekend, as North Carolina Governor Roy Cooper has already said he expects it to take place. With a second race at Charlotte to follow on Wednesday of that week. Then followed by stops at Martinsville, Bristol, Atlanta, and by Sunday, June 14 perhaps the Homestead-Miami Speedway.
It's a start, but definitely a way to bring somewhat something normal back. Even if anything changes, at least there is still the eNASCAR iRacing Pro Series to look forward to. Especially this Sunday, as the drivers look to tackle the Monster Mile.
Last updated: Thu 30th April 2020