NASCAR Pennzoil 400 betting preview: Best bets and props for the race at Vegas Motor Speedway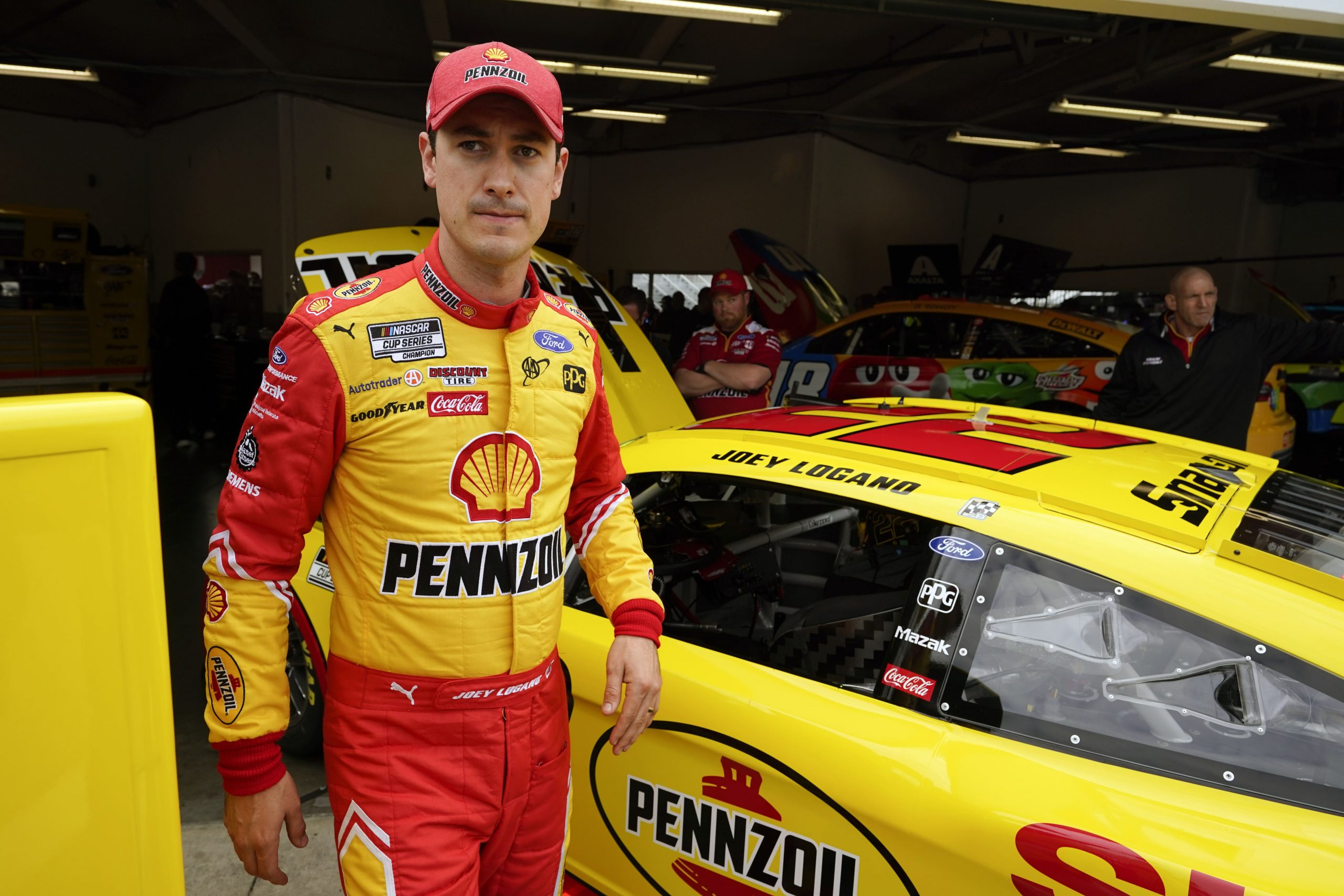 It's quite fitting that the Pennzoil 400 is at Las Vegas Motor Speedway. What better NASCAR race to talk bets for? Vegas, Sin City, the betting capital of the world, you get the idea. This new car has been putting on a show in all three races so far this year. This weekend shouldn't be any different. NASCAR makes two stops a year at Vegas, but the next one isn't until September for the Cup Playoffs. Why do I mention that? As a way of stating we should notice what happens this weekend because we're likely to see the teams try and replicate the good and eliminate the bad come September.
Las Vegas Motor Speedway track info
Vegas is a 1.5-mile track that has progressive banking in the corners and a relatively low tire-wear surface. What does progressive banking mean? Simply that as you get closer to the wall the banking gets steeper. It should give multiple lanes for the drivers to make passes in but in general, the drivers that can run the higher lines can carry more speed and momentum off the corners. Given what we've seen from the new car, we're looking at histories for drivers here from 2014-2019 races as those cars match this new car pretty well.
For full stat breakdowns for drivers in the field, check out the Pennzoil 400 Track Breakdown on DFSAlarm for free.
Updated: Sunday March 6, 8:45 am ET following practice and qualifying.
Editor's note: Please check back throughout the weekend for updates based on qualifying and tech inspection.
Odds based on DraftKings at time of publishing.
NASCAR Pennzoil 400 outright winner best bets
Can Kyle Larson (+500) go back-to-back?
Not only are we asking if Larson can get a second win in a row, but also go back-to-back in the Spring race at Vegas. He won this race last year, one of 10 wins on the year, and had a very good drive at Auto Club last weekend. Even though he's only been in the Hendrick number 5-car for a year, he's still put up six top-10 finishes at Vegas in the last seven races, most of them coming in a slower Chip Ganassi Racing car. There's a reason he's the favorite this week.
Favorite Winner: Joey Logano (+800) getting title sponsor bump?
Logano has won here a few times in his career, most recently in the Spring of 2020. Overall, in the last eight races here, his record and stats align very well with Larson. They both have six top-10 finishes; they're within eight laps led per race and fastest laps per race, and Logano actually has a higher Driver Rating (109.6 to 108). The Penske Fords have been fast to start the year and there's sure to be extra emphasis on this weekend with Logano in the 22-Shell/Pennzoil car at the Pennzoil 400.
Willy B Fast (+1600)
William Byron put some speed on display last week but the result didn't show well because of a tire issue. Guess what? His speed is there again as he had a top-three car in practice and the fastest 15-lap and 20-lap averages. Starting P14 isn't that big of an issue here, especially with the speed he showed prior to that. He's been capable of finishing in the top-10 here in previous races, but he's done that without this much speed.
That Erik "Jones Boy" (+2500)
That Jones Boy is a nickname, but whether going by the nickname or by his given name, he's still fast right now. The 43-car was one of the fastest in Green Flag Speed last weekend and he stuck in the top-five for much of the race. Now comes a track where he's posted three top-10s here recently. Jones has done well at tracks like recently, so let's take a shot the speed shows up again in the 43-car.
Are we getting Vegas Steakhouse or regular Stenhouse (+5000)?
There's a running joke with Ricky Stenhouse. He's crashed out of races in his career more than average. However, now that the cars are hard to drive, he's doing well. The speed in the 47-car has been good this year and he looked like one of the fastest on the track at Auto Club last week; nailing down a top-10. At Vegas, he's had three top-11 finishes in the last five races, including a third place in a similar car. If he keeps it clean and has good speed again, there's nothing wrong with sprinkling a few bucks on this one.
Take Note: HUGE Xfinity Odds Difference
Normally the Xfinity Series in this piece is like Bruno — we don't talk about it. But this week there's such a difference in odds for one driver, we have to. Joe Graf Jr. is a controversial driver but he's in a ride this week that easily won at Auto Club last week. FanDuel Sportsbook has him at +750 to win. BetMGM has him at 100/1 to pull off the same feat. If the 07-car, which is essentially a top-tier car in disguise, has the same speed as last week… all Graf has to do is keep it clean. Betting him to win on BetMGM is worth that shot, but only on MGM.
NASCAR Pennzoil 400 prop bets
Top Chevrolet: Kyle Larson (+220)
If we're betting Larson to be the winner, or at worst finish top-five, why not get better than 2-1 return on him being the highest finishing bowtie? That's a pretty good return for a guy who's looked unbeatable over the last year and a half, including the last Pennzoil 400.
Kurt Busch Top-10 (+100)
Busch came on late at Auto Club last week and finished top-10. Now comes a track he's had success at lately, not to mention that it's also his home track. Busch has three top-10s, including a win, in the last five races and nine such finishes in the last 16 similar races.
Ricky Stenhouse Top-10 (+170)
Remember what we said in his odds to win writeup? If he's Steakhouse with his good finish streak continuing, this bet is a nice hedge against the outright winner bet. If he's Stenhouse, oh well. Either way, betting that he bests a quarter of the field is still a pretty good bet with nice ROI.
Our expert NASCAR handicappers provide race analysis, betting advice and NASCAR Predictions and NASCAR Picks on every race. Check out our latest NASCAR Picks today!