NFL DFS Monday Night Football showdown lineup advice: Patriots vs Bills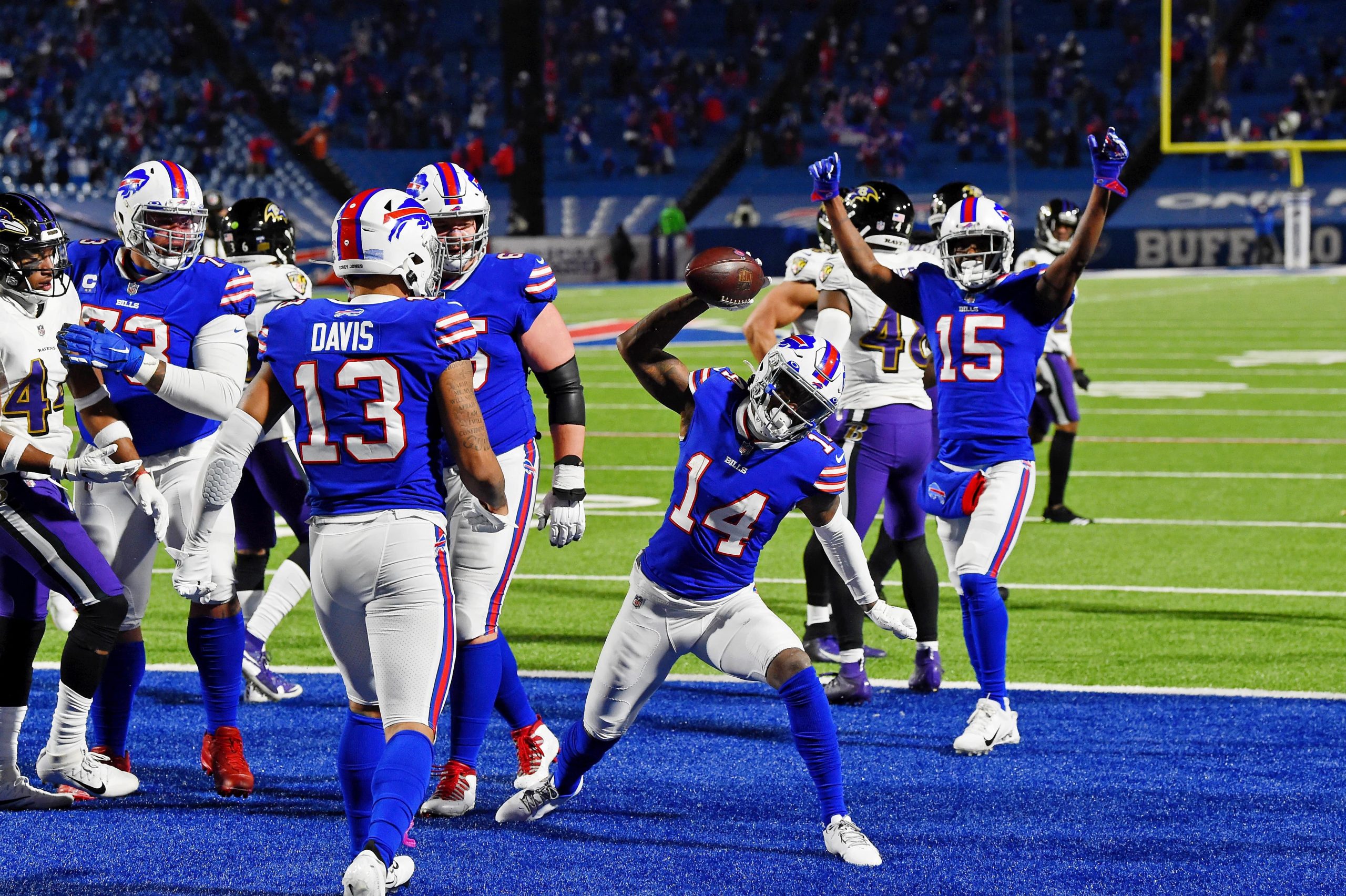 Welcome to daily fantasy football, Pickswise users. For those who haven't yet dipped their toes into the DFS pool, allow me to introduce myself. My name is Howard Bender and I have been working in the fantasy sports industry for more than 20 years. I am the head of fantasy sports content for Fantasy Alarm and DFS Alarm as well as a bi-weekly columnist for the New York Post. We've enjoyed tremendous success over the years, but this NFL season has been one of our best as our Playbook and Showdown write-ups have already brought in a million-dollar winner on FanDuel as well as several others who have enjoyed six-figure wins. We promote the process and teach you to be a better DFS player and that has certainly been the case this year. Welcome to the #FAmily….
Monday Night Football sets the stage for a classic NFL Week 13 battle as the New England Patriots make a short trip to take on the Buffalo Bills in a game that could decide AFC East supremacy and possibly even a better shot at the No. 1 overall seed for the playoffs. Weekend weather reports indicated a big storm coming through, but it looks like it will miss Buffalo and we'll have nothing but cold air and clear skies with minimal wind. That doesn't mean we'll see a bunch of scoring, though, as both clubs pride themselves on their defensive prowess. But as we've learned all year, winning showdown contests isn't about haven't a lot of scoring. It's about having the right players in your lineup.
MVP/Captain
Damien Harris, RB, NE
The Bills have struggled against the run when they take on a relatively formidable opponent and this is likely to be the way the Patriots attack them throughout the game. Harris gets the initial Captain nod over Stevenson simply because he sees more snaps and more carries on average. Both are actually in-play here and having them both in your lineup just might be the way to go.
Josh Allen, QB, BUF
We're not quite sure exactly which weapons Bill Belichick will try to take away, so having Allen in your top spot means you get a slice of almost everything. He likes to run the ball himself near the goal-line and without a massive rushing attack, Allen should be heavily involved in all facets.
Stefon Diggs, WR, BUF
He's Allen's top target and while Belichick is likely to scheme against Diggs specifically, the veteran wideout has dealt with it before and succeeded. In his last three games against the Patriots, Diggs has 20 catches for 286 yards and 3 touchdowns.
Other Plays
Rhamondre Stevenson, RB, NE
The Patriots will likely attack the Bills on the ground throughout the game and the 1-2 punch of Harris and Stevenson should be effective. His big frame can help wear out a defensive line and he's averaged 57.5 rushing yards on 10-plus carries over the last 2 games.
Kendrick Bourne, WR, NE
Bourne proven to be an outstanding asset and his versatility has him heavily involved in the weekly game plan. He has 3 touchdowns over his 3 three games and the Patriots are going to want to target the outside with Tre'Davious White now on injured reserve.
Matt Breida, RB, BUF
He's been the new darling of this backfield and should see plenty of snaps and check-downs out of the backfield. Singletary will do the yeoman's work between the tackles, but Breida will be the one to expose a defense that ranks 28th in DVOA against running back pass-plays, allowing nearly 60 receiving yards per game to them.
Mac Jones, QB, NE
If everyone thinks the Patriots are going to zig, Belichick will zag and we could see some early throws downfield to target against the loss of Tre'Davious White. Jones is not going to blow you away with big numbers, but Belichick could do a lot with him to keep Buffalo guessing.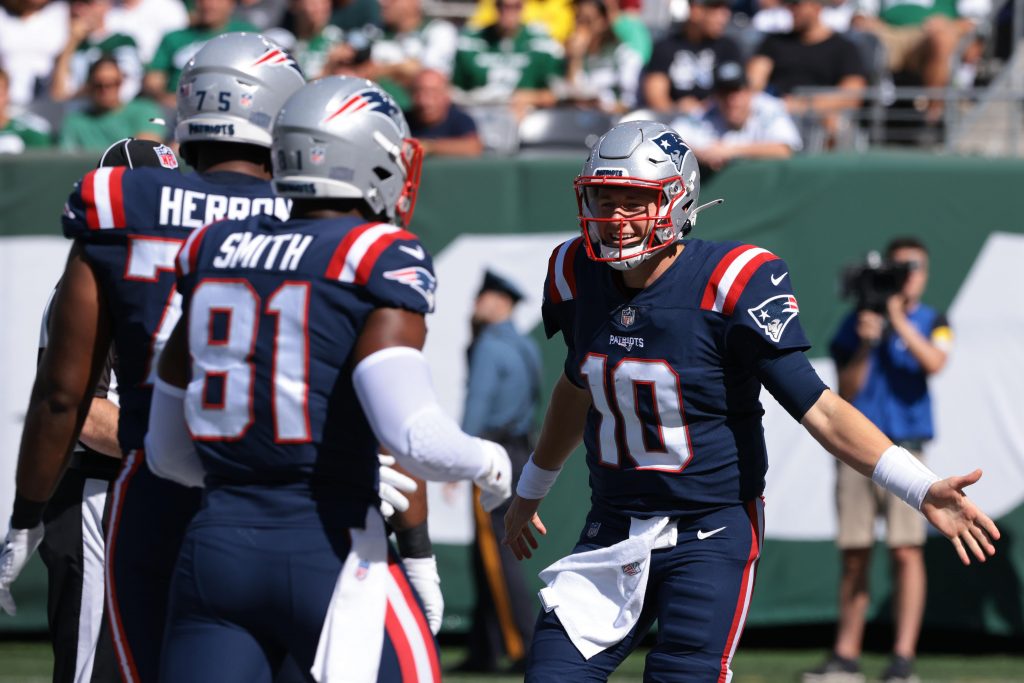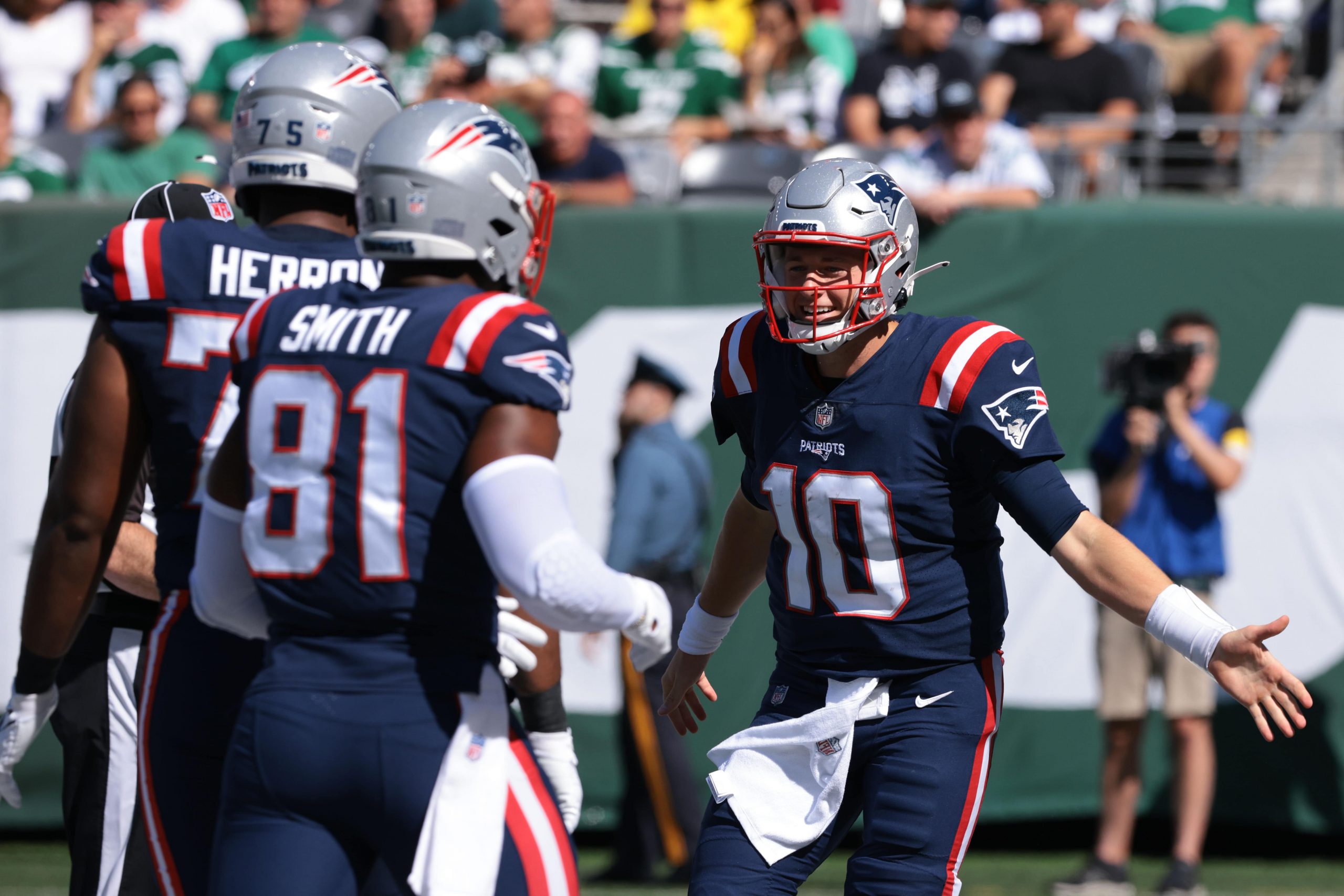 Tyler Bass/Nick Folk, PK, BUF/NE
The earlier weather reports of snow and sleet have all but vanished, as have the threats of 15 mph winds. Both kickers have been strong this year, so take you pick. Both are equally in-play tonight.
Patriots/Bills D/ST
Just like the kickers, both defensive units are also in play here. The Bills and Patriots are actually tied for the second-most takeaways this season while Buffalo has one more giveaway than New England (15 to 16). Both units are opportunistic and this game could come down to whichever team wins the turnover battle.
Cole Beasley, WR, BUF
If Belichick targets against the top-two weapons for the opposition, then both Diggs and Knox are going to be battling all game long. Perhaps that opens things up a little more for Beasley out of the slot. He has only averaged four targets per game over his last three, but he saw double-digit targets in the two before that, so look for Allen to tilt towards him if his usual weapons are covered.
Hunter Henry, TE, NE
While the Bills allow the sixth-fewest fantasy points per game to the tight end, they do rank 13th in DVOA against the position and are allowing just over 40 receiving yards per game to them. Henry is a major red-zone target, so while you cannot expect big catch totals or yards he still could grab a touchdown here.
Emmanuel Sanders, WR, BUF
Just like Beasley, Sanders could be in play if the Patriots are more focused on Diggs and Knox. Sanders only sees a small handful of targets each game and hasn't scored since Week 5, but maybe this is the low-key play you need to win.
Dart Throw
Nelson Agholor, WR, NE
Bourne does everything, Jakobi Meyers moves the chains, and Agholor stretches the field. If the Patriots want to shock the Bills and hit them with a deep play early, Agholor could be the beneficiary of that move.
For a more in-depth breakdown and showdown analysis, be sure to check out DFSAlarm.com for all of your daily fantasy sports needs.