NHL Colorado Avalanche vs St. Louis Blues parlay (+358 odds): Blues make a big push for Game 7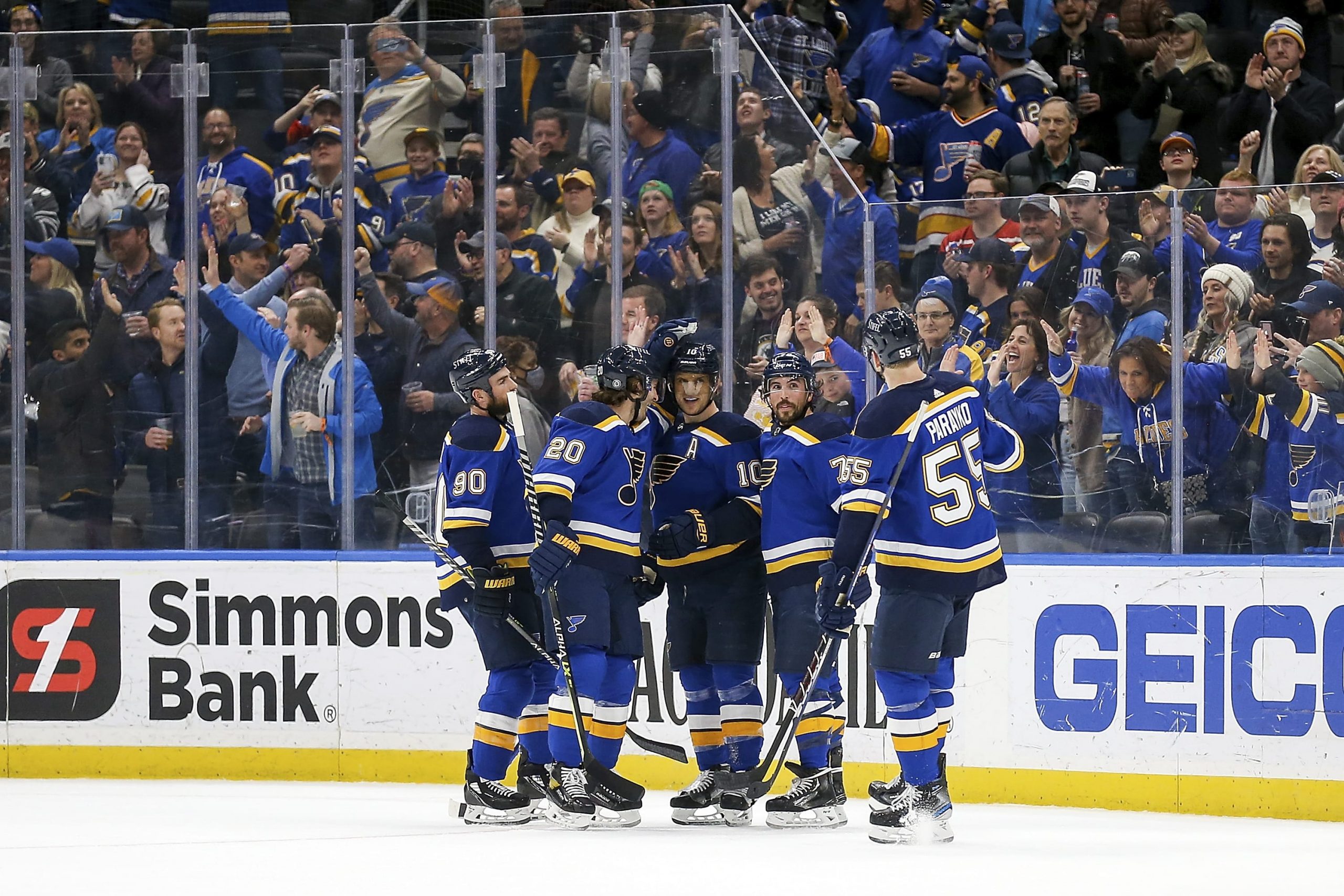 Midway through Game 5, the Blues were on life support and 20,000 Avalanche faithful in attendance could taste the Western Conference Finals. The second half of that game was among the best stretch of hockey across these playoffs. Are the Blues due for a let down after such a high? After all, they still have to win 2 more games in this series. Or will the Blues play a complete 60 minutes for the first time all series after scathing away with that one? The Avalanche are chomping at the bit to get this series wrapped up and should come out flying to make a clinching statement on road ice. Game 6 will have a Game 7 feel. Hockey fans will get a treat on a Friday night!
We have come up with a same game parlay for this matchup with a payout of +358 on DraftKings Sportsbook at the time of publishing.
St. Louis Blues Win (+150)
Game Total Over 6.5 (-120)
Parlay odds: +358
St. Louis Blues Win (+150)
Despite a great comeback win and both Blues wins being on the road, the Blues are still moderately heavy underdogs for a reason. For much of the series, the Avalanche have skated circles around the Blues. St. Louis has proven pesky though. They don't have a Nathan MacKinnon or Cale Makar. But what the Blues lack in top end, elite superstars, they make up for in depth and overall pedigree. The Blues could have rolled over and called it a season down 3 goals to one of the NHL's best teams with just over a period to go. They have new life and now they're at home. It wouldn't be outrageous to see them force a Game 7.
The Blues have shown enough flashes of great hockey in this series to validate that their 2 wins aren't a fluke. They know they can get the job done against the Avs and they also know that they got away with some ugly play. Craig Berube will have the guys ready from the jump to play a full 60 minutes to avoid putting themselves in that uncomfortable situation again. Could Colorado come out and absolutely roll again? Sure they could. Again, they are the favorite for a reason. But Ville Husso looks to be settling in and the players in front of him know they can't give Colorado that breathing room again. If they do, the Blues season will end very quickly. Game 6 should bring the best Blues team of the playoffs thus far. They absolutely have the ability to take this to Game 7.
Game Total Over 5.5 (-120)
The Blues and Avalanche were ranked 3rd and 4th respectively in the NHL in goal scoring during the regular season. They both had good but not great goal prevention numbers. That combination makes for high totals. In their combined 164 regular season games, the under hit just 76 times. In the Blues' 11 playoff games, their game totals have averaged 6.64 goals. In Colorado's 9 playoff games, their game totals have averaged 7.22 goals. These teams can flat out bring it on the offensive side of the puck and their game totals are reflective of scoring prowess.
After 9 combined goals in the first 2 games of this series, the past 3 games have combined for 25 goals which was good enough to hit the over in all 3 games. Those games averaged 8.33 goals and 59.67 shots on goal. It is expected for the Avalanche to set the pace of the game and put up at least 3 goals. The Blues have 9 players that scored 20+ goals this season. They are capable of keeping up in a high scoring game as shown on Wednesday night. If these teams are going to be successful, it will be by way of producing offensively. The Avalanche and Blues will lean on their shared strength of offensive production to try to win this game.
Be sure to check out our full game preview for Colorado Avalanche vs St. Louis Blues
Pickswise is the home of free NHL Picks and NHL Predictions. Check back for our daily NHL Best Bets, including our favorite NHL Prop Bets.