NHL odds boost: Bet The Blackhawks +15 at +100 vs. Tampa Bay on Friday!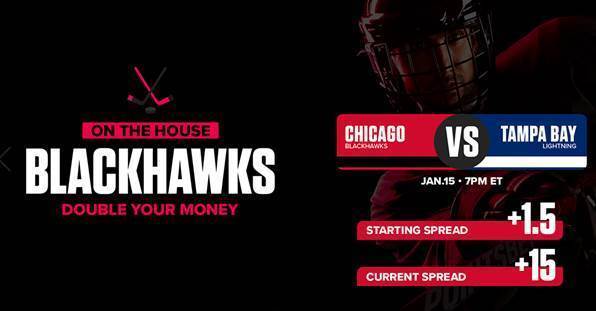 NHL odds boost for the Chicago Blackhawks vs. Tampa Bay Lightning game on Friday night from PointsBet sportsbook! Illinois bettors can get +15 on the Blackhawks at +100 up to $20 max bet!
What is the offer?
+100 on The Blackhawks +15 vs Tampa Bay
Bet $20 win $20.
New and existing PointsBet bettors in Illinois
How do I claim?
New users will need to register and make their first deposit with PointsBet Sportsbook.
Max $20 bet.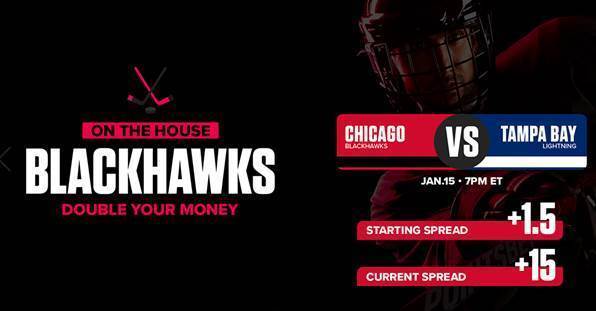 Who's it for?
New and existing PointsBet Sportsbook bettors who are 21+ and located in Illinois.
Chicago Blackhawks vs. Tampa Bay Lightning Picks
Be sure to check out our full-game previews for every matchup in the divisional round: