NHL Sunday mega parlay (+824 odds): Best bets for the first-round finale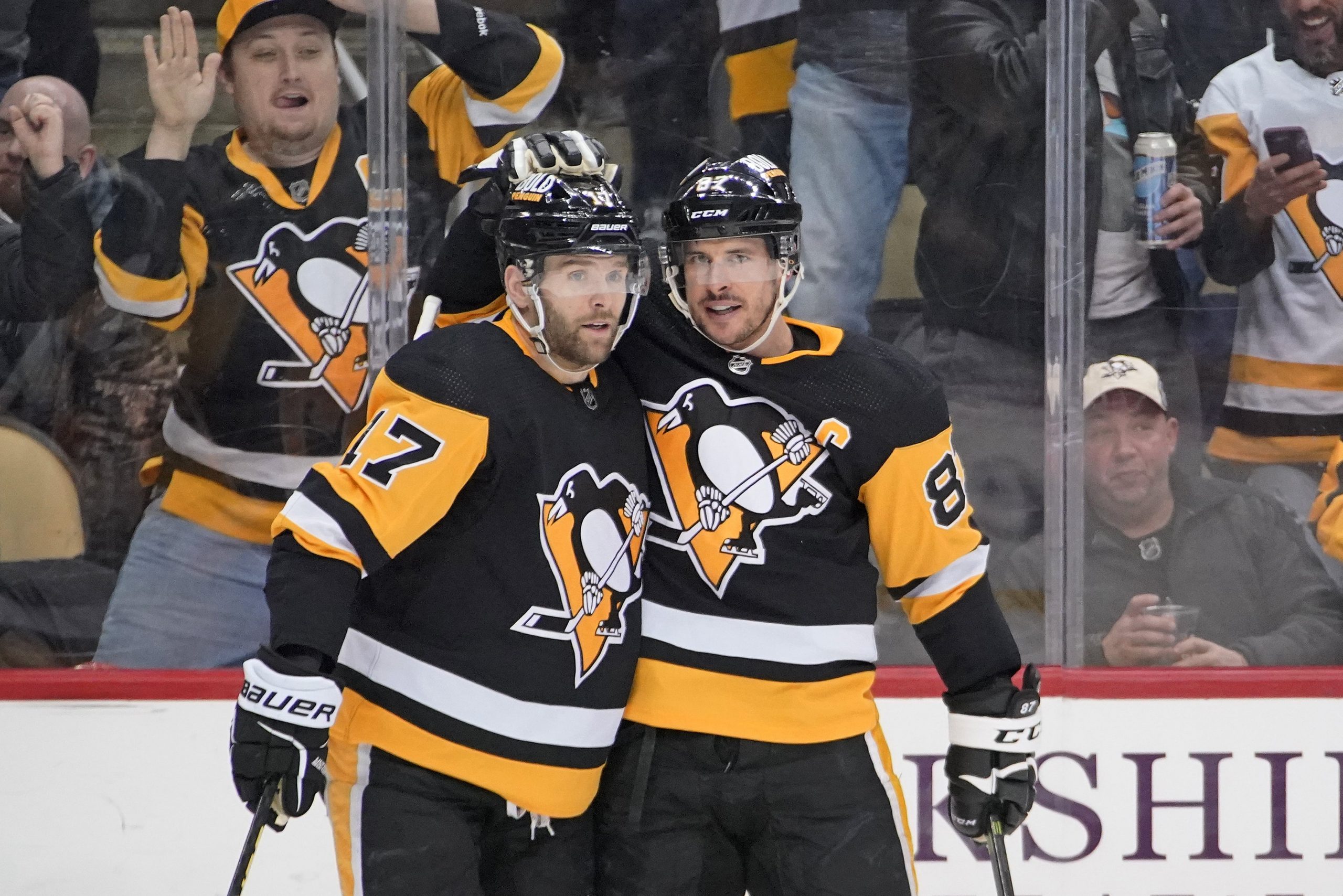 Sunday's game 7's represent the final night of what has been a fantastic conference quarterfinal round to open the 2022 NHL Playoffs. The 8 series have provided everything hockey fans could possibly want, and it all will be capped off by two final handshake lines between the Stars and Flames and the Penguins and Rangers. Get all the Sunday chores wrapped up, grab a quick dinner, and enjoy these do-or-die games.
If you are looking to have action and combine some picks from these games, check out these parlay picks that have +824 odds on DraftKings Sportsbook at the time of publishing.
Pittsburgh Penguins (+115) vs New York Rangers
Calgary Flames -1.5 & game total under (+330) vs Dallas Stars
Parlay odds: +824
Pittsburgh Penguins (+115) vs New York Rangers
In the last 2 games the Penguins have been just a couple of bad minutes away from having this series wrapped up. Netminder Louis Domingue has done what he can to keep the Penguins afloat. But the go-ahead goal allowed to Chris Kreider with 1:28 left in Game 6 just can't happen. No one knows that more than Domingue. If he is back in net, he'll have a short memory and lock it back in. There is a chance Tristan Jarry could start for Pittsburgh, though. There is also a chance that both Sidney Crosby and Rickard Rakell will be in for Game 7. Any combination of these guys returning to the lineup would give their locker room a jolt.
The Penguins have been outscored 10-6 for the last 2 games, but that is not indicative of how they have played. They have been close to closing this series out multiple times if they could have just avoided a couple costly mistakes. That's how it goes though. If the Penguins can stay out of the penalty box or draw more penalties than they take, 5-on-5 play favors Pittsburgh. They have scored 20 goals at 5-on-5 strength in this series to New York's 15. Special teams has been a big factor and they should be fine as long as they don't take penalties. Pittsburgh is well coached and has one of the best leadership groups in the NHL with a winning and playoff pedigree. They won't be rattled and they can rally around their leaders to close out this series with a win.
Be sure to check out our full game preview for New York Rangers vs Pittsburgh Penguins
Calgary Flames -1.5 and game total under (+330) vs Dallas Stars
This may be the most surprising series to have gone the distance in this year's first round. Credit to Dallas. They have found a way to stay in it. Calgary has outshot Dallas significantly in this series and outshot the Stars in 5 of the 6 games. The Flames have successfully kept the Stars' offense in check as Dallas has averaged just 2 goals per game. Unfortunately for the Flames, they are also averaging 2 goals per game. With an average game total in this series of 4 goals, there have been no signs of offensive breakouts which was somewhat of a theme for Dallas all season. The under looks great considering that average and the style in which Game 7s are typically played.
During the regular season, Calgary was top 6 in the NHL in both goalscoring and goal prevention, blowing Dallas out of the water in both metrics. Only one of those team strengths has showed up in this series for the Flames. Calgary is deeper and stronger on both sides of the puck. Dallas has overachieved to get to this point and would have to do so again to take the series. If the Flames just do what they have done all season, they should control this game. Of Calgary's 3 wins in this series, the under hit in each game and they covered -1.5 in 2 of the games. Expect more of the same from Calgary in this Game 7.
Be sure to check out our full game preview for Calgary Flames vs Dallas Stars
Pickswise is the home of free NHL Picks and NHL Predictions. Check back for our daily NHL Best Bets, including our favorite NHL Prop Bets.