Philadelphia 76ers vs. Toronto Raptors NBA Playoffs Second Round Predictions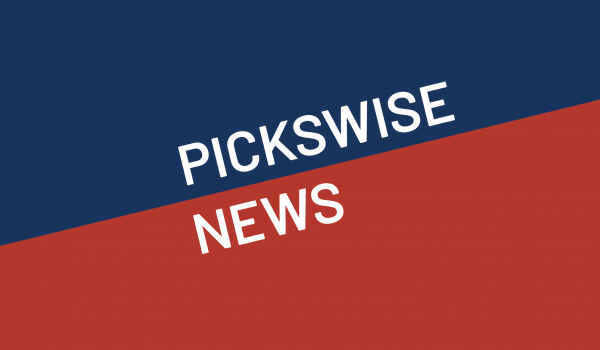 The NBA Playoffs Second Round Playoff Games have arrived as Pickswise will be handing out daily winning NBA picks starting on Saturday. With over a decade of combined winning experience, Pickswise is your number one NBA second round playoff resource to win. To kick off the second round playoff games, the Philadelphia 76ers and Toronto Raptors from the Eastern Conference will go toe to toe. Enjoy these free NBA second round playoff predictions? Give @Pickswise a follow and get a first hand-look on his daily research.
---
76ers vs. Raptors Second Round Playoff Predictions
Game 1: 76ers vs. Raptors
Line: Raptors -260
Pickswise Expert Picks: Raptors WIN!
Both of these teams lost their series openers and then roared back to win in five games. During the season the Raptors had Philly's number but that was mostly before they revamped their lineup via trades. This is a series that probably goes longer than five games but Toronto is definitely the favorite.  They have bigs that can give Joel Embiid trouble and Kawhi Leonard have shown that he can lock up Ben Simmons. Toronto has seen first hand just how good Leonard can be in the playoffs and Pascal Siakam has shown that his improvement during the season can carry over to the playoffs. He is another guy they can stick on Simmons depending on the lineup both teams are putting out there. Having dropped the opener of the last series at home I think they will be even more prepared to come out strong. Take Toronto to win the opener. They salt it away late.
---
Game 2: 76ers vs. Raptors
Line: Raptors -275
Pickswise Expert Picks: Raptors WIN!
Game one was kind of a disaster for Philly. They not only lost but got blown out and in the process I don't think they can point to a single thing and say "well at least that worked". Now they have to regroup on a pretty short turnaround for G2 on Monday. Defensively they have to be a lot better but more importantly they are not going to win scoring the way they did. Meanwhile Toronto has to be feeling great given they usually start series' slow. Kawhi Leonard made sure that was not going to be the case. He was awesome, as was Pascal Siakam. They were efficient too. The defense was really good with essentially three starters – Tobias Harris, Jimmy Butler and Ben Simmons as non factors.
JJ Reddick made some shots in the second half but they did not really change the game that much and Joel Embiid was meh. Toronto can keep doing what it did and win game two to take command of the series. I don't see Philly having the strategy to do more than hope that the Raptors cool down. Take Toronto in game two to win again. Likely covering too.
---
Game 3: 76ers vs. Raptors
Line: Raptors -120
Pickswise Expert Picks: Raptors WIN!
The Raptors had a chance to tie the game and force overtime but Danny Green just couldn't make a wide open three.  It was the Raptors worst game of the playoffs yet they still had a chance late. Still you have to give credit to Philly for being much better and for winning on the road. I wouldn't say it was a great performance but Jimmy Butler played a lot better even if Joel Embiid seemed lost.
Heading to Philly for the next one I think the Raptors will be very focused. At the same time the location should awaken Tobias Harris and Ben Simmons who have not contributed much in the series. Toronto is -1 on the road making this essentially a pick'em.  I am going to go with Toronto here. Kawhi Leonard has been the best player on either team so far and point guard Kyle Lowry will get a boost from visiting his hometown. Not to mention the great value on the road. Take the Raptors.
---
Game 4: 76ers vs. Raptors
Line: 76ers -135
Pickswise Expert Picks: Raptors WIN!
The 76ers took control of the series by winning at home in game four. They were in control basically from start to finish as the Raptors followed up one bad game with another. Now they are really up against it and need some answers beyond Kawhi Leonard. The Raptors probably don't have to do anything different they just need to execute. Leonard has been unstoppable and they have been able to get shots for the like of Kyle Lowry and Danny Green but they have not been able to make them. I am not sure they have a lineup move to make other than putting Serge Ibaka in starting rotation.
He has given them nothing off the bench all series and maybe gets energized by getting Joel Embiid off the tip. Embiid was really good in G3 and will be a top priority in this one. He and Jimmy Butler are the guys who have been killing the Raptors the most. Toronto is desperate and I think they will respond. Look to get them as a good value to win in game four.
---
Game 5: 76ers vs. Raptors
Line: Raptors -240
Pickswise Expert Picks: Raptors WIN!
Toronto got another herculean performance from Kawhi Leonard and evened up the series in Philadelphia on Sunday afternoon. What was just as noticeable was the fact that Toronto really tightened up their rotation. Serge Ibaka was the only guy who gave them production off the bench and they needed his 12 points and 9 rebounds, especially because Pascal Siakam had his worst game in the playoffs. Returning home should give Siakam a boost as well as the bench, if they actually play. Returning to Toronto tied at 2-2 takes away the advantage Philly had and there is just a one day turnaround between games which is less than ideal for their star Joel Embiid, who has looked tired at many points throughout the series. Jimmy Butler has been playing at a high level but beyond him there has not been consistency. The momentum just shifted back to Toronto. Take the Raptors in game five. They can play another complete game like they did in game one.
---
Game 6: 76ers vs. Raptors
Line: Raptors -135
Pickswise Expert Picks: Raptors WIN!
Game five was the biggest margin of victory in Toronto Raptors playoff history. They won by 36 and if you watched the game it could have easily been 40. The series heads back to Philly with the 76ers facing elimination for the first time in these playoffs. They were terrible in G5 and unlike in the other games it was not Kawhi Leonard who destroyed them – he was good but did not even lead the team in points in the win. Basically the whole 76ers team took the night off, save Jimmy Butler who has gotten better and better as the series has progressed.
Joel Embiid was a nonfactor and the combo of JJ Reddick and Ben Simmons scored just 10 points. I do not know how people can think Simmons is anything special without an outside shot.  He is basically just a taller Rajon Rondo, and even Rondo would at least take those once in a while. Things might feel a little better at home but I don't think enough to push the series to a game seven. Take Toronto.
---
Game 7: 76ers vs. Raptors
Line: Raptors -250
Pickswise Expert Picks: Raptors WIN!
This has been a weird series. Not because we are in game seven but because so few of the games have been close. This series finale is in Toronto and in two of the three games at Scotiabank Arena the Raptors have dominated. It is natural that teams play better at home and the Raptors are definitely one of those, however, they has also been a franchise that squeezes the ball a little too tight at times. Kawhi Leonard remains the best player on either team but he has been a quieter in the last couple of games.  Being at home I expect him to dominate. Joel Embiid has been the x factor for the 76ers but the Raptors have kept him mostly in check. If Philly wins it will be Jimmy Butler who has been their MVP. The Raptors have not had an answer for him since game one. At home in a a single elimination game I have to go with the home team. I think we finally get a real game that is worth watching from beginning to end. Take Toronto.