Picking every AFC West win total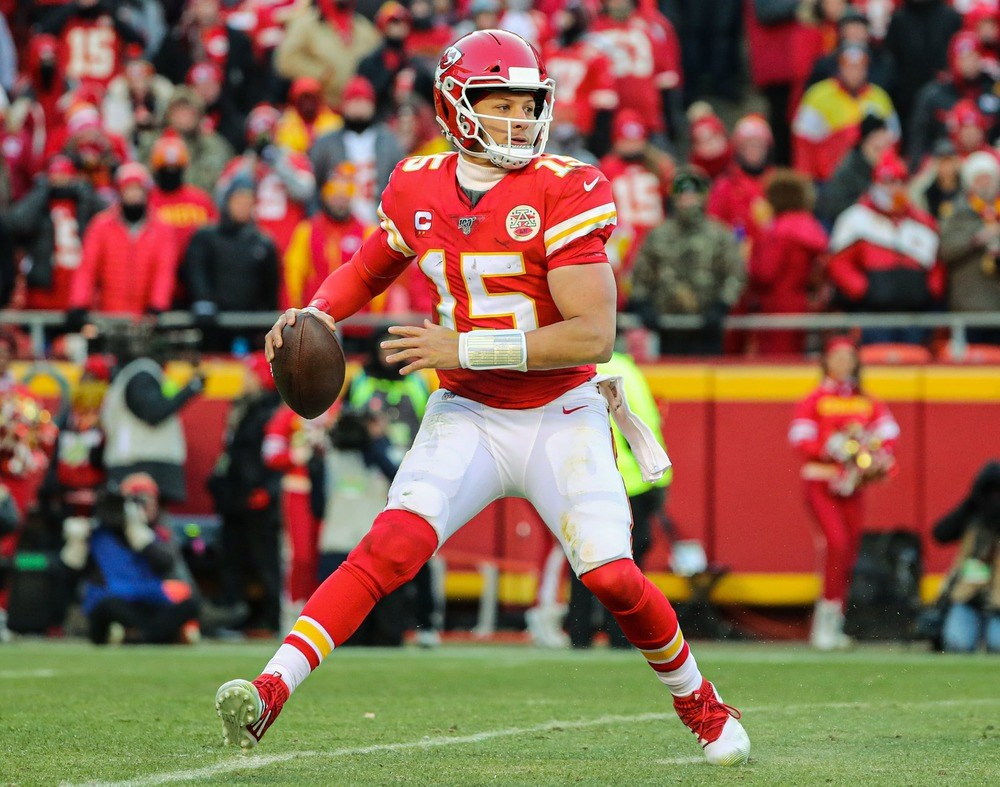 The first win totals for the 2020 NFL season are out, providing us gamblers a desperately needed outlet. The AFC West is an interesting spot, with the Kansas City Chiefs in clear command and the other three teams all jockeying for second place. Today we'll be looking at the case for each team. For previous installments in this series where we go division by division, check out our 'NFL News' tab.
Chiefs – O/U 11.5 wins
The Chiefs ran away with the AFC West last season, and in all likelihood they will do so again in 2020. Coming off their Super Bowl win, I don't see too many reasons to expect them to take a step back. They won 12 games last year, and that was even with Patrick Mahomes missing a couple of starts and playing a good chunk of the season at well less than 100 percent. Mahomes rightfully gets most of the credit, but Kansas City's defense quietly took a big step forward last season, and I expect them to get even better in Steve Spagnuolo's second year at the helm. They're the team to beat in the AFC.
The pick: Over.
Chargers – O/U 7.5 wins
The Chargers were a big disappointment last season, and not all of it was their fault. They were devastated by injuries, and also lost an absurd amount of close games. They lost a whopping nine times by only one possession last year, a trend that is bound to reverse itself at least a little bit in 2020. Derwin James, one of the league's best safeties, missed almost all of last season and now will be back in action. After adding cornerback Chris Harris Jr. And defensive tackle Linval Joseph in free agency, they arguably have the best defense in the league. By signing Bryan Bulaga and trading for Trai Turner, they finally solved their offensive line woes. This team is going to surprise a lot of people, even if it's Tyrod Taylor at quarterback.
The pick: Over. This is my favorite play in the division.
Raiders – O/U 7.5 wins
Speaking of teams that were disappointments last season, the Raiders are in an interesting spot as they moved to Las Vegas. Although they finished tied for second in the AFC West, they also had by far the worst point differential in the division. Only the Bengals and Dolphins had worse point differentials in the AFC. The Raiders gave Marcus Mariota a big contract in free agency, which should help shatter what was left of Derek Carr's confidence. As the old saying goes, if you have two quarterbacks you don't have one. Mariota will be breathing down Carr's neck, and the move to a new city will be another unwelcome distraction. I don't see this team improving on their win total from last season.
The pick: Lean under.
Broncos – O/U 7.5 wins
The Broncos played reasonably well down the stretch by winning four of their last five games, but I think that strong close has made people a little too optimistic heading into 2020. Drew Lock didn't actually show much of anything, and he only passed for more than 208 yards in one of his five starts. I don't know why anybody's already proclaiming him a franchise quarterback. Their biggest acquisition this offseason was running back Melvin Gordon, and they lost key defenders like Derek Wolfe, Will Parks, and Harris in free agency. Vic Fangio is an old school coach in a new school league, and I think things get worse for the Broncos before they get better.
The pick: Under.
Want to make a wager? Check out some great promotions from all the legal sportsbooks on our promo codes page!