Picking every NFC East win total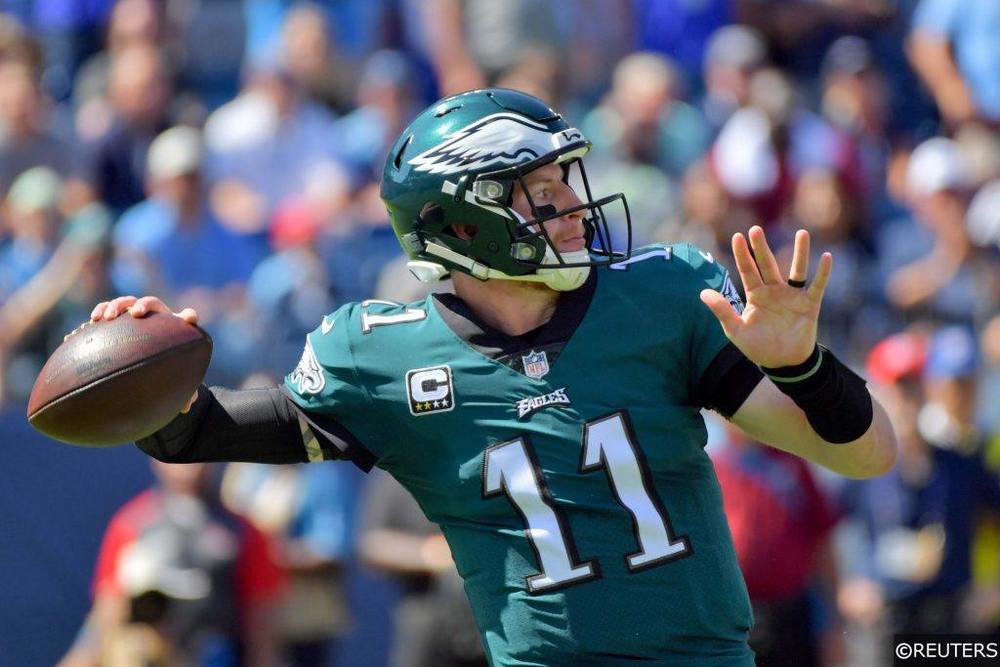 The first win totals for the 2020 NFL season are out, providing us gamblers a desperately needed outlet. The NFC East had a down year last season, with all four squads disappointing. Today we'll be looking at the case for each team. For previous installments in this series where we go division by division, check out our 'NFL News' tab.
Eagles – O/U 9.5 wins
The Eagles squeaked out the NFC East title last year, although they didn't look too impressive doing it while only winning nine games.  They finally upgraded at cornerback by adding Darius Slay in a trade, but Slay is coming off arguably the worst year of his career and they lost some key guys. Malcolm Jenkins, who has been the heart and soul of their defense, walked in free agency, and they still have virtually nothing at receiver. I'm not sold on Carson Wentz quite yet, and there has been an alarming amount of turnover on Doug Pederson's coaching staff. Double-digit wins isn't anything I'd bet on.
The pick: Lean under.
Cowboys – O/U 9.5 wins
The Cowboys are coming off a down year, but at least they finally got rid of Jason Garrett as a result. They brought in Mike McCarthy to replace him, and by all accounts McCarthy has learned a lot from his year away from the game. He should be good for Dak Prescott's development, and I think they're the clear favorite in the division. They underachieved all of last year with the lame-duck Garrett, but they've always had a ton of talent. They bolstered the defensive line by adding Gerald McCoy and Dontari Poe, and they also signed Aldon Smith out of nowhere, who was one of the best defensive players in the league before suspensions derailed his career. I like the what the Cowboys have brewing.
The pick: Over.
Giants – O/U 6 wins
The Eli Manning era came to an unceremonious end last season, and it's 100 percent Daniel Jones' show now. Unfortunately for Giants fans, I'm not too optimistic about Jones. They've got a first-time head coach in Joe Judge running the show now, and other Bill Belichick assistants haven't panned out too well recently. They did sign James Bradberry away from the Panthers, but the secondary is still a mess outside of him. They also have a big need at linebacker, and the offensive line isn't good enough. I'm not expecting a dramatic turnaround from New York in Judge's first year.
The pick: Lean under. 
Redskins – O/U 5 wins
Just about everything that could go wrong did go wrong for the Redskins last year. Fortunately they finally made a smart move, hiring Ron Rivera to be their new head coach. Dwayne Haskins showed some flashes in limited playing time down the stretch, and second-year receiver Terry McLaurin looks like a star in the making. They quietly have a lot of talent on defense, and a young defensive front of Jonathan Allen, Daron Payne, and Montez Sweat is imposing. They brought stud corner Kendall Fuller back home in free agency, and I think they could surprise some people in 2020.
The pick: Over.
Want to make a wager? Check out some great promotions from all the legal sportsbooks on our promo codes page!