Quaker State 400 NASCAR betting preview: Bubba at his best in plate races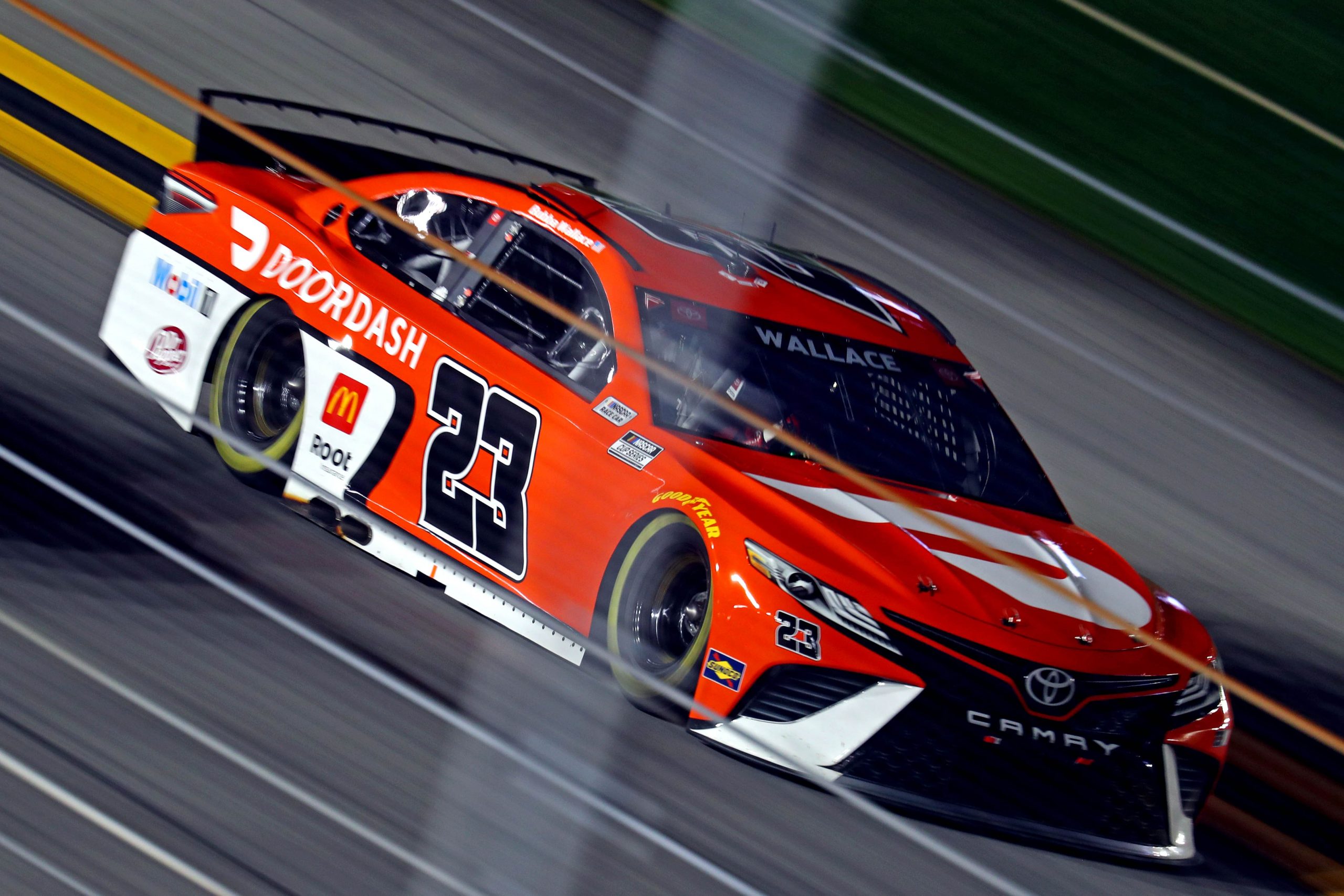 The second Atlanta race in the NASCAR Cup Series is upon this weekend. It's the Quaker State 400, and 267 laps await drivers who hope to best navigate the craziness that is the new Atlanta Motor Speedway repave. If we reflect back on March when the first race was there, it was very reminiscent of Daytona or Talladega. Chaos ensued.
Let's take a look at betting strategy for the Quaker State 400 and some of the best bets we can make before Sunday's race.
Quaker State 400 race guide and betting strategy
Atlanta used to be a completely different style of race than what we saw in March. With the new repave and the aero package that's on the cars, though, it's more like Daytona and Talladega. Pure chaos is what we can expect to see in Sunday's race. The pack style of racing that this package on the cars produces means there is a ton big wrecks that can and will happen. The best way to bet this race is to bet one or two drivers starting in the top-12 and then throw darts at longer shots starting further back. Aside from that, picking drivers with the most laps completed on plate tracks recently and best average finishes is usually a solid way to go.
Quaker State 400 outright winner bets
All odds listed at DraftKings Sportsbook at time of publishing.
Ryan Blaney (+1000)
Blaney nearly won the Daytona 500 this year over his teammate Austin Cindric (+2500) and he's won at these style of tracks before. He's known as being a guy who just gets how to succeed at this style of racing and typically speaking the Team Penske cars are always strong at plate tracks. Over the last five plate-style tracks, Blaney has the second-best average finish in the field and the highest average Driver Rating as well. There's a reason he's a co-favorite.
Bubba Wallace (+1200)
It's been a rough season for Wallace, to be sure. However, this might just be the weekend he needs to turn things around a bit. He won at Talladega earlier this year and has finished P2 multiple times at plate races in the last three years. He does have a better pit crew this week, for what it's worth. Not to mention he has the best average finish in the field (7.2) in the last five of these types of races with the second-best Driver Rating.
Michael McDowell (+3500)
McDowell is always a solid play at plate tracks. Why? He completes a lot of laps very often. In fact, he's in the top-five for percentage of laps completed in the last 10 plate-style races including a win in last year's Daytona 500. More often than not, we'll look up late in a race at Atlanta or Daytona or Talladega and see McDowell in the top-five with a shot at the win.
Justin Haley (+5000)
All this guy does is in plate races. He won at Daytona in July of 2019 in the Cup series and then went on to win nearly all of the next several plate races at the Xfinity and Truck Series levels. In three of the last five Cup Series plate races he's finished P11 or better and at Daytona earlier this year he was running better than he got credit for when he got caught in a late wreck.
Best Quaker State 400 prop bets
Prop bets will be posted once Saturday's qualifying order is known to get a better idea of which are the best ones to bet.
Our expert NASCAR handicappers provide race analysis, betting advice and NASCAR Predictions and NASCAR Picks on every race. Check out our latest NASCAR Picks today!