NHL
Back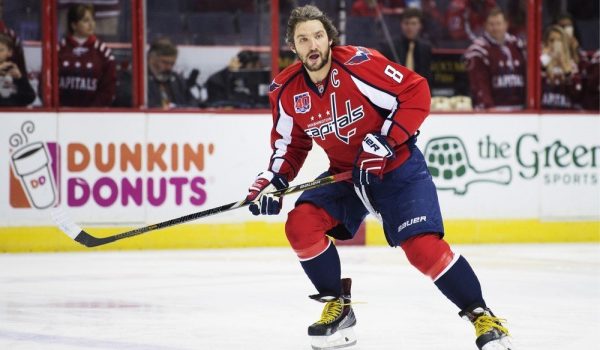 Ranking the Top 15 NHL teams & players who are key to their success
December has already been a crazy month in the NHL, and this part of the schedule has produced some intriguing match-ups and results.  So much so that the Eastern Conference has flexed itself atop of the Pickswise Power Rankings. Plenty of hockey to be played, but the Capitals and Bruins have staked their claims as the best in the NHL. Here is a look at the top 15 NHL teams and a player that is key to their success.
1. Washington Capitals (24-5-5)
Defenseman John Carlson has been a key figure for the Capitals, and if he continues to perform at his current level then he could be in for a 100-point season. Washington is benefiting from it all. Next Game: @ CLB (Mon. 12/16).
2. Boston Bruins (21-7-6)
The Bruins have bounced-back from a five-game losing streak, luckily their next four are all at home. David Pasternak is on pace for 67 goals. Next Game: vs LA (Tue. 12/17).
3. New York Islanders (22-7-2)
Derick Brassard has had a strong start with 17 points in 29 games this season. He could be in for his best season since 2015-16. Next Game: vs NSH (Tue. 12/17).
4. St. Louis Blues (20-8-6)
David Perron looks to be on his way to a career season, as he has registered 30 points in 32 games this season. Yet a few inconsistencies could impact him down the road. Next Game: vs COL (Mon. 12/16).
5. Colorado Avalanche ( 21-8-3)
Andre Burakovksy was a strong contributing player in his five seasons in Washington. With the Avalanche he has exploded this season with 23 points in his first 28 games. His career-high coming in was 38 points in 77 games. Next Game: @ STL ( Mon. 12/16).
6. Carolina Hurricanes (20-11-2)
It looks like for defenseman Jaccob Slavin to be considered among the top defenders, he has to have big numbers in scoring. He's currently on pace for a 45 point season, which should put him in the discussion for the Norris Trophy. Next Game: @ WPG (Tue. 12/17).
7. Philadelphia Flyers (17-10-5)
James van Riemsdyk has been useful throughout his NHL career, but being only on pace for 37 points this season might be harmful in the Flyers' hopes for a playoff birth. Next Game: @ WPG (Today).
 8. Winnipeg Jets  (19-11-2)
Neal Pionk doesn't seem like a big contributor, but he has had a solid season so far and is on pace for a 43 point season. Next Game: vs WPG (Today).
9. Arizona Coyotes (19-12-4)
You could easily pick any player on the Coyotes for a key contributor, but goalie Darcy Kuemper might be the key for this team to stay atop the Pacific Division, as he is currently 14-7-2 in net this season. Next Game: @ SJ (Tue. 12/17).
10. Edmonton Oilers (18-13-4)
Connor McDavid might be among the best in the whole NHL. His career-mark is 116 points set last season, but now with 55 points in 33 games, he is on pace for a 130-plus-point season. He may need to do that to get the Oilers into the postseason. Next Game: @ DAL (Mon. 12/16).
11. Dallas Stars (19-11-4)
Stars Captain Jamie Benn is only two years removed from 36 goal season, but on pace for just 16 goals this season, Benn is in for a less than stellar season. He will need to increase his output to keep the Stars in the hunt. Next Game: vs DAL (Mon. 12/16).
12. Pittsburgh Penguins (19-10-4)
For not having Sidney Crosby the Penguins have still found a way to keep themselves in the hunt. Jake Guentzel has filled in nicely with 17 goals already this season. He's on pace for 45 goals through 31 games. Next Game: @ CGY (Tue. 12/17).
13. Florida Panthers ( 15-12-5)
The Atlantic Division has really tightened up as of late, but the Panthers still sit in the best situation to succeed, especially with winger Brett Connelly on pace for a 38 goal season. Next Game: vs OTT (Mon. 12/16).
14. Vegas Golden Knights ( 17-13-5)
Max Pacioretty has looked like the Golden Knights best scoring option this season, and with 13 goals and 17 assists which is good for 30 points, he among others will have to step up if Vegas wants to reach the playoffs for a third straight season. Next Game: vs VAN (Today).
15. Buffalo Sabres ( 16-11-7)
The Sabres have turned the corner since a terrible November, and Jack Eichel is finally on pace for an MVP type season, as he is on pace for 116 points, as long as he stays healthy. Next Game: @ TOR (Tue. 12/17).
Last updated: Sun 15th December 2019