College Basketball
Back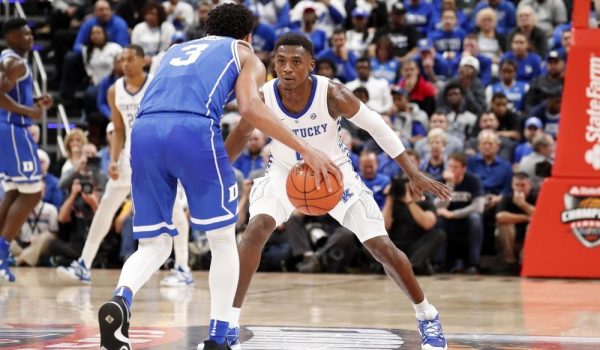 SEC Basketball Contenders in the 2019-20 Season
Make no mistake about it; the SEC is the most dominant college football conference. However, the SEC does have a few teams this season that could be poised for a deep run in the NCAA Tournament in March. Who is the favorite to win the conference? Kentucky, just like almost every season, the Wildcats are the best team. Will there be a team that can challenge Kentucky for the conference title? We will take a look at the teams that could give the Wildcats a challenge this season and give our pick for the SEC in basketball this season.
Kentucky Wildcats (+250)
The Kentucky Wildcats are the favorites to win the conference at 2.5:1. Kentucky has the most talent of any team in the SEC, and it isn't a surprise to see them as the favorites. Kentucky is currently ranked 8th in college basketball with a record of 6-1. Despite the loss to Evansville earlier in the season, the Wildcats look like one of the best teams in basketball this season. Kentucky's most impressive win came in the season opener against Michigan State, a game they won 69-62. Kentucky is my pick to win the SEC regular season this year.
Auburn Tigers (+800)
The Auburn Tigers made it to the Final Four last season before a controversial call ended their season against the Virginia Cavaliers. This season, the Tigers look to once again be one of the top teams in college basketball and the SEC. Bruce Pearl is one of the best coaches in basketball and has made Auburn into once of the better teams in the conference in his five seasons as head coach. However, Auburn has already struggled in games against South Alabama and Furman. The Tigers will make the tournament, but they aren't a team that can challenge the Wildcats this season.
Tennessee Volunteers (+900)
Bruce Pearl's old team, the Tennessee Volunteers, is a team that has the talent to match-up well against Kentucky. The Volunteers are ranked 21st in college basketball with a record of 7-1. The lone loss for Tennessee came against Florida State by a score of 57-60, which was also their lowest offensive output of the season. Tennessee looks like one of the more complete teams in basketball, and as a result, I look for them to be the biggest challenge for Kentucky this season. Tennessee is my sleeper pick to make a deep run in the tournament in March, assuming the team stays healthy.
Last updated: Thu 5th December 2019